Before You Plan Your Next Vacation Ask Yourself: Should I Use ClubPoints, Hilton Honors Points or a Combination of Both?
One Owner shares her vacation planning points strategy
One of the benefits of vacation ownership is that between Hilton Grand Vacations resorts and Hilton portfolio hotels, travel options are plentiful. As we're heading into a new year, I am sure that you, like myself, are planning vacations for the year ahead. And as much as I enjoy the planning process, I know that it can be challenging with so many decisions to make.
The most significant decision for my family is choosing our accommodations. We've got to decide if we want to stay at a Hilton Grand Vacations resort or convert our ClubPoints to Hilton Honors Points and stay at Hilton properties or if we're doing both.
When making this decision, I ask myself four questions:
1. Where are we traveling?
2. How long are we staying at any one location during our trip?
3. How many properties will we visit?
4. Are there other trips planned during the year when we'll need our points?
Here are some considerations for each option.
ClubPoints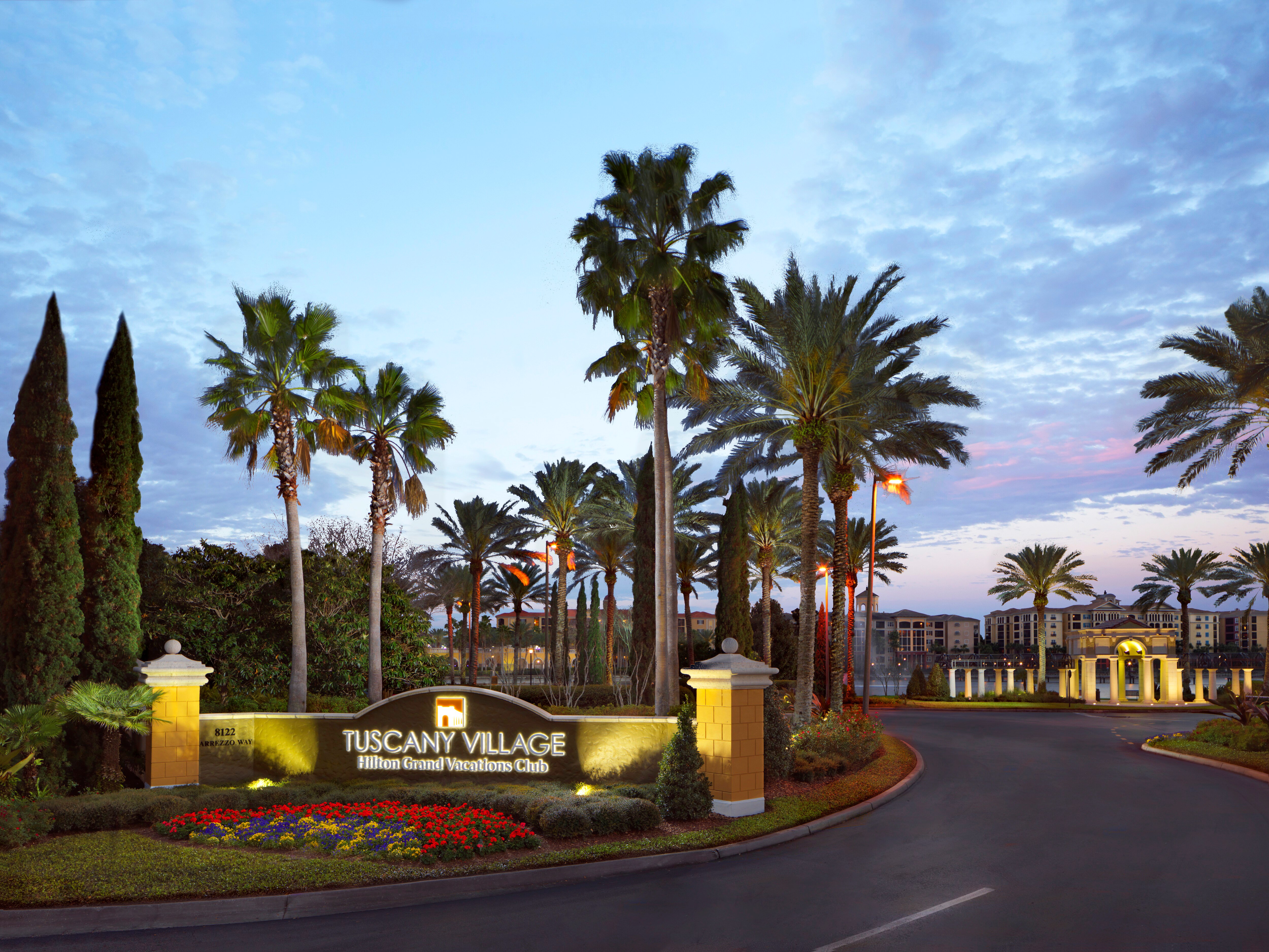 ClubPoints are determined by the resort property, travel season and room type owned, and they also give Owners access to exclusive perks. I like to track our ClubPoints through my online account, so I have up-to-date information for convenient vacation planning.
Whether you're an Owner or just learning about Hilton Grand Vacations, you'll hear a lot about ClubPoints because they're your ticket to Hilton Grand Vacations (and beyond). And don't worry, if you don't use all the year's points, you can simply save them for the following year.
ClubPoints Consideration: Borrow Points
If you're planning to visit a travel destination with a Hilton Grand Vacations resort and want to stay longer than your yearly points allotment allows, you may borrow points from the following year. Just keep in mind that you may have to take shorter vacations the following year because you'll have fewer points. I've met Owners whose points strategy is to take a big trip one year (borrowing points from the next) and then shorter getaways the following year.
That's the benefit of a Hilton Grand Vacations timeshare — traveling the way it works for you.
Hilton Honors Points
Instead of continually borrowing points year after year, I've found it helpful to convert my ClubPoints to Hilton Honors Points and stay at Hilton hotels.
In this scenario, you may be able to stay longer than you would at a resort. Moreover, when you stay at Hilton properties, you earn Hilton Honors points for each stay, and it's a great way to acquire points for future use that never expire.
Also, there are no fees attached when making reservations using Hilton Honors points. The only condition is that you must make reservations using Hilton Honors points via the Hilton Honors website or through a representative.
Each Hilton hotel is unique, and depending on the accommodations you're seeking, there's a property you will enjoy.
I encourage you to learn about Hilton properties and note the distinct differences. For instance, Embassy Suites is an all-suite property with separate sleeping and living rooms, made-to-order breakfast and usually an evening manager's reception for all guests
Hilton Honors Travel Pro-tip: the corner suites and conference suites are the largest.
Most Hampton Inns offer a variety of room types and suites in its collection. There are so many new properties in the Hampton Inn collection, and the rooms, no matter what type, are fabulous. The suites are spacious and impressive, and Junior Suites are equally great.
Use a Combination of Both ClubPoints And Hilton Honors Points
During 2017, my family and I stayed at many Hilton properties, and our experiences were great every time. Converting ClubPoints may give you more options to experience an unforgettable trip and there have been times when it was the right decision for us.
However, it's not the only way.
You don't have to convert all of your ClubPoints. As long as you've earned Hilton Honors Points throughout the year, you can combine the two.
The easiest way to earn more Hilton Honors points is to register on the website to receive emails. Watch for time-sensitive specials, like offers that involve a longer stay for less points or offers which earn you triple and bonus points.
Be Strategic
My final suggestion is to plan at least one trip per year at a Hilton hotel where you earn Hilton Honors points, especially when you can catch an irresistible offer. Remember, you can purchase up to 80,000 points per year on the Hilton Honors website.
For example, Hilton Honors offers the ability to purchase points at a lower cost and receive an additional 80-100% bonus points, at no cost, numerous times throughout the year.
These are just a few points hacks I have practiced with my family. For more details, speak with a Club Counselor for strategic planning and information. The flexibility of vacation ownership and Hilton Honors membership is tremendous. Over the years, I have learned that you really can have multiple grand vacations each year.
Read How To Maximize 3,400 Hilton Grand Vacations ClubPoints to see how another Owner gets the most out of her points.