How To Maximize 3,400 Hilton Grand Vacations ClubPoints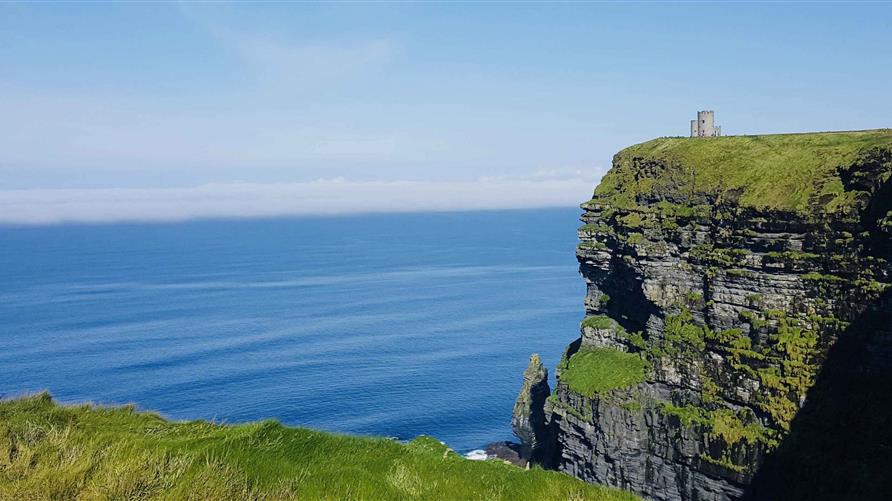 "So how does your timeshare work?"
This is probably one of the most popular questions we get asked when talking to friends and family about Hilton Grand Vacations. Usually that's because many of them still think about a timeshare program as purchasing a specific week at one location.
And the discussion about the ClubPoints system begins!
When we decided to buy a timeshare with Hilton Grand Vacations the flexibility of using points was one of the main benefits that sold. We had an incredible sales representative who sold us the right allotment of ClubPoints for our current needs – 3,400 points every other year.
As a couple, we tend to have a travel pattern. One year, we will take one big trip (think European vacation). However, the following year, we stay local for more frequent, quick trips. Our ClubPoints can really be utilized for either type of "travel year."
Now you may be thinking, what does 3,400 ClubPoints actually get you? You'd be surprised with how much you can do, in addition to leveraging some of the other benefits of traveling with Hilton.
Travel in non-peak seasons
The best advice we received when starting to plan our Hilton Grand Vacations getaways was to travel during non-peak seasons if possible. Typically, you can get a lot more bang for your buck!
Depending on the time of the year, seasonality for resorts can vary based on location. This is typically the strategy we use when booking longer vacations – focusing more on the "Sliver/Gold" weeks versus the "Platinum" weeks.
By focusing more on the seasonality, we can maximize the points value and book a week-long vacation with our full ClubPoints allotment.
Not sure what the seasonality is for each Hilton Grand Vacations property? Check out the 2019 Club Reference Guide for an overview of all the ClubPoints and Open Season rental rates.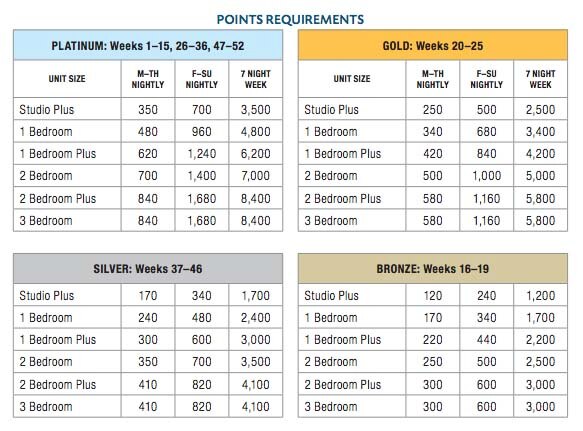 Take short, quick trips throughout the year
Nothing is better than a quick weekend getaway. Just enough time to relax and get out of work mode, while not eating up all of those vacation days.
We've found that by taking these shorter trips, we can…
Have multiple trips to look forward to during the year
Stretch out our points to travel to a few different places
As an example, 2018 was our year of "short, quick" trips. Our first vacation was a favorite of ours, a staycation in the heart of Central Florida. However, we also decided to splurge on a night in a 1-bedroom suite in New York City.
Even after those two vacations, we still had more than 1,000 ClubPoints to roll over into 2019! That allows us to book another local getaway this year.
Traveling during the week
While we love a weekend getaway, you can maximize your ClubPoints by traveling during the week.
I know when researching upcoming vacations, the ClubPoints value is typically lower from Monday to Thursday. Due to this, you can save up those points and plan another fun vacation with family or friends.
Invest in the Hilton Honors program
I've been a Hilton traveler for as long as I can remember – earning those beloved Hilton Honors points for hotel stays. After purchasing into the Hilton Grand Vacations family, we also wanted to know how we could also maximize our Hilton Honors points.
Cue, the Hilton Honors credit card.
This was an easy decision for us, as the benefits have exceeded our expectations – earning points on all of our eligible purchases. Because of this investment, it has allowed us to look at our vacation plans differently, evaluating if it's better to use Hilton Honors points or Hilton Grand Vacations ClubPoints. Heck, sometimes we use both during a single trip.
We most recently used both sets of points during our trip to New York City last December. Since the Hilton Grand Vacations properties were not available for our entire stay, we stayed at different Hilton properties.
Bonus: We paid for our entire trip with points!
---
So whether you're taking a big vacation or planning quick getaways, there is so much you can do to maximize your points!
Happy planning.