Get Ready To Relax At A Hilton Grand Vacations South Florida Timeshare
Hilton Grand Vacations timeshares in South Florida offer a variety of vacation options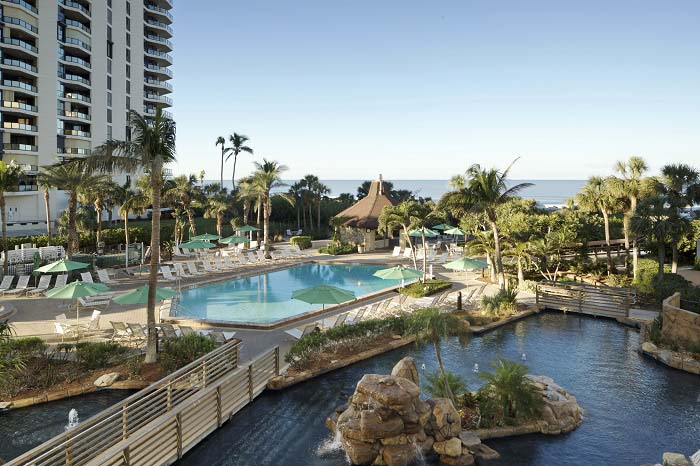 When you're looking to relax and let loose, Hilton Grand Vacations has a variety of South Florida timeshare options to help. With resort destinations located along the Atlantic and Gulf coasts, you'll find the perfect spot, whether you're traveling as a family or a couple.
A Few Highlights
With a variety of South Florida vacations to choose from, there is a resort for every travel personality type. All resorts have…
Refreshing pools
Helpful staff
Kitchens
Beach access
What's Your South Florida Vacation Type?
So, how do you choose the one just right for you? Select the word that best describes your island travel dreams:
Exhilarating
Tranquil
Enchanting
Adventurous
Now, read on to learn about our South Florida vacations to match.
If You Chose "Exhilarating"
Visit: Marco Island
Pristine beaches, dolphin excursions, art galleries, fabulous dining and entertaining options, and lots of water sports. All of our resorts on Marco Island are accessible to everything and still offer a peaceful escape. While visiting Marco Island, make sure you see:
Tigertail Beach Park (with a tidal lagoon), popular for kayaking and paddle boarding.
Walk the nautical neighborhoods of the island
Kayak through the Ten Thousand Islands National Wildlife Refugee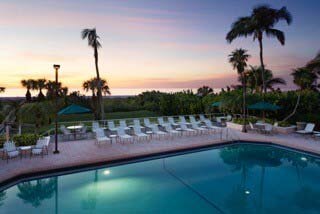 If You Chose "Enchanting"
Visit: Fort Myers Beach
This location offers show-stopping sunsets, a treasure trove of water recreation, and a seaside town just waiting to be discovered. Our resort is close enough to the excitement of Fort Myers, but far enough away to have peace and quiet during your stay.
Kayak through Manatee Park for a close encounter.
Explore the Six Mile Cypress Slough Preserve, which includes a butterfly garden & boardwalk trails through the wetlands.
Attend a haunted history walking tour through Fort Myers.
If You Chose "Tranquil"
Visit: Sanibel Island
Escape the daily grind to Sanibel's quaint beaches, where you can collect sea shells, ride your bike through the pastel-colored town, and enjoy a vast amount of water activities. Other activities include:
Golf
Cycling
Boutique shopping
Intimate dining
Explore the famous John Ding Darling Nature Preserve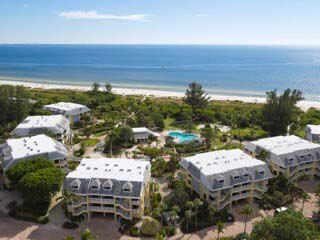 If you chose "Adventurous"
Visit: Hutchinson Island
Visit Hutchinson Island's unspoiled beaches, where you can embark on eco-tours and world-class fishing excursions, then head inland to perfect your golf swing and explore the local lore.
Hutchinson Island offers outdoor fun, golf, and the privacy to truly unwind.
Surf the waves of Hutchinson Island.
Take an ecotour of the Indian River Lagoon Estuary.
See Florida wildlife in their natural habitat including manatees, dolphins, and turtles.
When Is the Best Time to Visit?
Tip: If you're able to visit during May or June, you'll get an extra special experience. It's not too hot and not too crowded.
These South Florida timeshares operate partially under a fixed-week model for Members. You can view rental rates on our rental site, and when you are ready to book, call 800-448-2736.