Expert Tips For New Hilton Grand Vacations Owners
One Owner shares her tips for getting the most from your vacations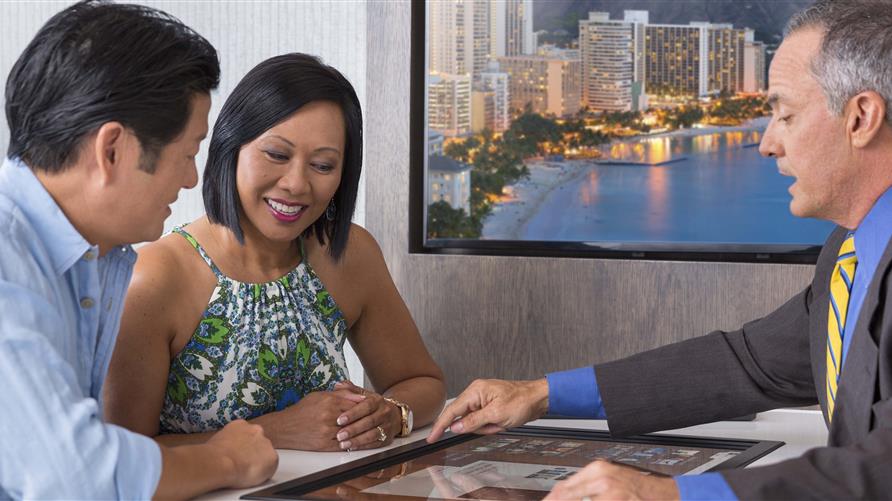 Welcome aboard!
You've made an investment that you will not regret. All of your vacations dreams are about to become reality.
Your decision to become an Owner with Hilton Grand Vacations has opened doors to explore the most prestigious vacation destinations that you and your family will adore and enjoy.
The hospitality that you are about to experience at every HGV property you visit is world class and second to none. As an Owner, your options are plentiful.
I'm sure that you're anxiously considering when and where to travel, and I want to take this opportunity to welcome you aboard and share five tips that I believe can help you now and in the future.
Tip #1 - Create your online Club Navigator account as soon as possible.
When my family and I became Owners, each year we would receive a Hilton Grand Vacations vacation discovery guide. It was informative, but of course couldn't provide updated information if things changed throughout the year.
Today, everything you need to know, particularly in the areas of ownership and planning, is available online. For security reasons, you can only secure your reservations online, and gain access to certain information with an online account. I encourage you to make this tip, your number one priority by using the following link: https://club.hiltongrandvacations.com/en/help/club-navigator.
You should also become familiar with Club Member Services at: https://club.hiltongrandvacations.com/en/help/contact
Tip #2 - Educate about your ownership.
Take time to learn for yourself all that vacation ownership has to offer. After setting up your online account, think about all the questions you may have. There is so much to know, and information from Hilton Grand Vacations is not only plentiful, it constantly updated.
I encourage you to read up so that you are aware of how to maximize your investment and get the most from your ownership. Go online and read something new at least once a week. Become familiar with the website and differences between point values (they do change from weekday to weekend), seasons, and locations.
You should also consider attending a Club Member Education Workshop if one is being held in your area. Again, information about workshops can be found on the Club Navigator website.
Tip #3 - Establish your Hilton Honors account.
If you didn't have a Hilton Honors account before, as an Owner, you do now. This is an awesome perk for owners. Remember that you can convert Club Points to Hilton Honors points which gives you amazing, endless vacationing opportunities. Also, there are no fees with Hilton Honors. You simply earn points with each stay.
Don't forget to sign-up to receive Hilton Honors emails and alerts. Hilton post specials weekly, some of which are too good to miss! For instance, watch for specials that grant Hilton Honors members the opportunity to purchase up to 80,000 points and receive 80-100% bonus points free.
You may also get double and sometimes triple points offers that you can earn with each stay. As a Hilton Honors member you're allowed to purchase up to 80,000 points per year. You must visit the Hilton Honors website to do so.
In short, I can't stress how important it is that you read each and every Hilton Honors email. You will really appreciate the perk.
Tip #4 - Be mindful of fees and cancellation policies.
When finalizing your stays, be mindful of fees and cancellation policies.
Real talk… cancellation fees can really add up. We know that sometimes things happen and there is a need to adjust or cancel your reservations. If you find yourself in this position, you should contact a Club Counselor (800-932-4482) immediately for guidance.
I suggest that you record the day that you confirm your plans and mark deadlines on a calendar. We are all leading busy lives and it can be easy to lose track of this information, especially if you're finalizing your plans at least 6-9 months in advance.
Again, take time to read and familiarize yourself with as much information as you can prior to planning. Knowledge is power. In this case, your power is taking "ownership" of your investment.
Tip #5 - Don't forget to pay your annual maintenance fee.
As you're aware, maintenance fees are due by December 31 of each year. If you miss the deadline, try to pay your fee as soon as possible. Not doing so can cost you far more than you really want to pay.
After a specified amount of time has passed, you will be assessed a late fee and interest based on the amount owed.
You can also be locked-out of ownership. In this scenario, you will not be allowed to do anything but "pay-up." Of course, you will receive multiple invitations via multiple modes of communication asking you to contact Club Member Services. You can go online at any time during the year and make payments so that by the deadline, you are done or may have very little to pay.
I hope that you found this information helpful. I remember the moment that my family and I became Owners and wishing that I had someone to share "new owner" advice.
Happy Traveling!!