Ultimate Guide to Martin County and Must-See Florida Beach Towns Along the Way
One travel writer shares why Martin County has some of the best Florida beaches for vacation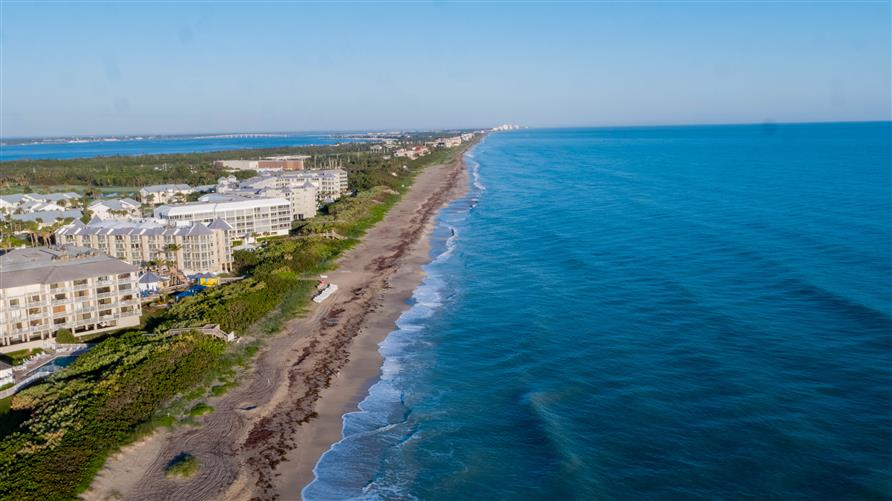 While staying at the Plantation Beach Club in Stuart, Florida, I wanted to immerse myself in the local area, so I reached out to the Martin County Office of Tourism. They made sure our visit hit every area of Martin County, which, lucky for you, now makes me an unofficial expert on all things Martin County.
I've put together the ultimate guide to Martin County to make your trip memorable.
What to Do in Martin County
Martin County consists of Stuart, and several other small towns and villages. In addition to Stuart, we also checked out Hobe Sound, Indiantown, Port Salerno and Hutchinson Island.
Day One – Stuart
Stuart was named the number one happiest seaside town by Coastal Living Magazine, and it's easy to see why. Stuart locals are a friendly crowd and are sure to put a bright spot in your day.
As you make your way through downtown Stuart, you'll find a free trolley. Drivers will not only get you around but are also well versed in the region's history.
As the largest municipality in Martin County, Stuart doesn't lack things to do.
We started downtown with the Stuart Green Market. The food is amazing. There were artisan French cheeses, every kind of homemade baked good and fresh fruits and veggies.
Every Sunday, enjoy the Rockin' RiverWalk Music Series. You can listen to jazz bands while overlooking the St. Lucie River for a truly relaxing Sunday Funday.
Brush up on the area's rich history at the local Stuart Heritage Museum. Fun fact: this museum calls the oldest commercial building in Stuart, and Martin County, home.
Day Two – Hobe Sound
Hobe Sound is considered an environmentally sensitive area, and after doing the Riding the Waves tour, I can see why. You will see Osprey Nests, several species of Florida birds, and if you're lucky, even bottlenose dolphins on this tour. As our guide and Certified Florida Naturalist taught us, we saw a whole family of Dolphins, otherwise known as a pod.
The cool part of this trip is you are in control as you maneuver through the mangroves in personal power catamarans looking at the wildlife.
On our way to Hobe Sound, we found these awesome Banyan Trees. This species of trees is everywhere in Martin County. However, this was the largest group we found on our travels.

Day Three – Indiantown
No guide to Martin County would be complete without a visit to Indiantown. We headed west to the small village, which is about 15 miles west of Stuart, and on the way, enjoyed the drive through old Florida. We took County Road 714, also known as the Martin Grade Scenic Highway. What we discovered was the authentic old Florida.
We visited DuPuis Nature Center, which is a 21,000-acre site owned by the South Florida Water Management District. There is so much to do here. Immerse yourself in nature, enjoying camping, fishing, hiking, bird watching or riding along equestrian trails. We opted for a scenic seven-mile drive and then some bird watching around a lake.
Day Four – Port Salerno
Port Salerno is an eclectic historic fishing village with fantastic art galleries and waterfront dining featuring locally caught seafood. Stop by Manatee Park in the village in the winter months to see the Manatees staying warm in the cove.
Paddle-boarding is something I always wanted to do and never got around to doing. We met with Rochelle from Zeke's Surf and Paddle at the Sansprit Park to experience the waterways and mangroves of Port Salerno and Martin County.
First, she taught us how to stand (and stay) up, and second, guided us through the waterways and mangroves in this extraordinary excursion. She even takes the pictures and brings the water so all you have to worry about is enjoying yourself.
You'll want to refuel after three hours on the water and Twisted-Tuna is just the spot. It's a must-try and became our go-to for a delicious meal while we were in town.
Day Five and Six – Hutchinson Island
In the next two days, we stayed on Hutchinson Island. Within minutes, you can be at some of the coolest museums and attractions in Martin County.
Florida Oceanographic Coastal Center is a 57-acre nature center on the Indian River and offers educational programs for all ages. We made it just in time to see the feeding of the Stingrays— experience nature trails, turtles, sharks and touch tanks that everyone will enjoy.
Just travel across the street to check out The Elliot Museum. This museum's mission is to inspire innovation and creativity through technology, history and art. To fully appreciate this museum, you must see it for yourself.
Among the noteworthy exhibits is an impressive collection of antique modes of transportation like boats, bicycles and automobiles. On the second floor, there is a room dedicated to baseball and another to Frances Langford.
House of Refuge Museum is Martin County's oldest building, located directly on the ocean, with the Indian River is just a few steps behind it. As history has it, people who made it ashore this barrier island used this house as a haven before braving the wilderness, ultimately helping them survive. History buff or not, this museum is a must-see.
Where to Stay
Located on Hutchinson Island, Plantation Beach Club is in the heart of Stuart, Florida, and part of the Indian River Plantation resort. As the county seat, Stuart is an ideal location to stay while vacationing in the area.
Fun fact: The Huffington Post recognized Stuart as one of the "Top 10 Beach Towns in Florida."
Many of the activities in the region are within minutes of Plantation Beach Club. We were very happy about this because as much as we loved exploring, every afternoon, we were itching to get back to our spot on the magnificent beaches of Hutchinson Island.
Do As Little or As Much As You Want
Martin County should make your Florida beach town bucket list. Whether you're looking to dig your toes in the sand or explore an area steeped in history, Martin County, friendly locals and all, is just the spot.
Tricia S. is the author of Born To Be Boomers.