Best of Hawaii: Big Island Activities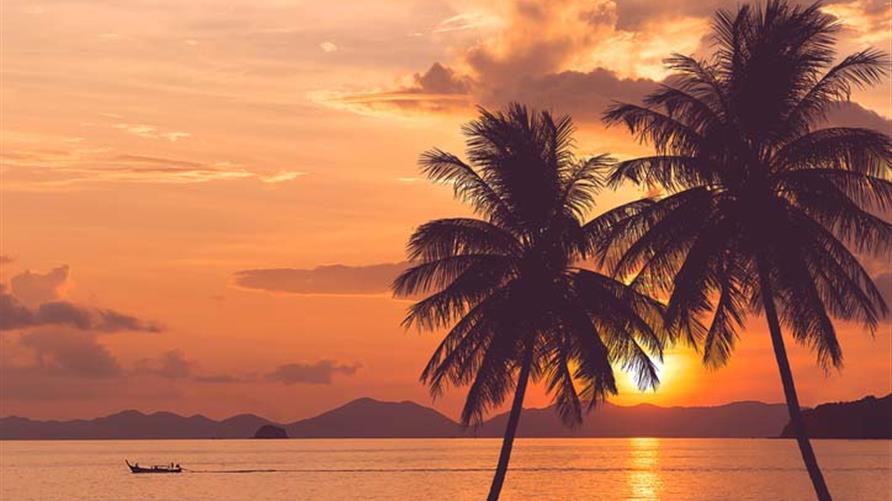 There's so much to do on the Big Island of Hawaii, it's hard to know where to start.
Lucky for you, Hilton Grand Vacations put together a hot list of hot spots, complete with natural wonders and Hawaiian pastimes you just can't experience elsewhere.
If you have to choose to do one thing and one thing only during your stay on the Big Island, it hands-down has to be taking a trip to Volcanoes National Park. Open 24 hours, it contains miles of awe-inspiring rugged black terrain, lush forestry and, of course, the opportunity to stare into the caldera of Mount Kiluea or scale Mount Mauna Loa. Go on a guided tour or take to the hiking trails to experience unspoiled Hawaii at its best. Remember: this park is home to active volcanoes, so be sure to check with the National Park Service regarding entry in the event of unexpected closures.
Night Manta Ray Snorkel Excursions
Snorkeling at night might sound outlandish, but it's a wild and surprisingly peaceful experience you won't want to miss. Hop aboard one of the many boat tours that take to the Pacific at sunset, jump into the water and hang onto a surfboard that projects light down into the ocean. This light attracts plankton, which in turn attracts the giant manta rays who will gladly come right up and summersault in front of you. The experience with these gentle giants is one you'll never forget.
Majestic Manta Ray's for Day's #captaindan25 #mantaadventures
Hawaii Island is a living, breathing piece of history. Scratched into its centuries-old lava fields are a series of carvings made by Native Hawaiians hundreds of years ago. Find them within Hawaii Volcanoes National Park (the Puuloa Petroglyphs), in Kaloko-Honokohau National Historic Park just north of Kailua Village, and along the King's Trail on the Kohala Coast (just a short walk from our Hawaii vacation ownership resorts).
Adventure to the summit of Mauna Kea, the highest point on the Big Island of Hawaii with its peak reaching more than 4,000 ft. above sea level. Wake up early to watch the sunrise or go late for an evening of stargazing complete with access to the Onizuka Center for International Astronomy's state-of-the-art telescopes.
Waipi'o Valley
Put on your hiking boots and take a scenic drive over to Waipi'o Valley, offering breathtaking views of the waterfall-studded coast. The lookout is magnificent in its own right, but we also recommend walking down the paved steps to the valley below, which is home to an exotic array of flora, taro fields and a black-sand beach.
. . . #hawaii #paraiso #paradisua #paradise #waipiovalley #waipio #bigislandhawaii #waipiofalls #wild #wildlife #aloha #mahalo #somewheremagazine #travelphotography #photooftheday #canon #nitaia
Akaka Falls
Discover two gorgeous waterfalls on one short hike within Akaka Falls State Park on the Hilo Coast. The pleasant 0.4-mile uphill trek will take you through a lush rainforest filled with wild orchids, bamboo groves, and draping ferns to the 100-ft. Kahuna Falls first, then around the bend to the towering 442-ft. Akaka Falls plummeting into a gorge below.
Punaluu Black Sand Beach
Punaluu Black Sand Beach is one of the most famous black-sand beaches in Hawaii renowned for its inky black shores. Bring your camera to capture this striking landscape and the Hawaiian green sea turtles that often rest in the waves. This isn't a beach for sunbathing or swimming, but its public facilities and picnic areas make it a great place for camping.
Papakolea Green Sand Beach
The colorful beaches continue on the Big Island with one of the only four green-sand beaches in the world. Make the 2-mile hike or rent a 4×4 to reach Papakolea, a beach carved from the cinder cone of Mauna Loa whose crystals give it its unique green hue.
Helicopter Tour
A great way to sight see the whole island in one fell swoop is to take a helicopter tour for an up-close look at Hawaii's cascading waterfalls, sprawling lava fields and sky-high volcanoes. Thrill seekers will especially enjoy a doors-off flight.
Experience a truly epic adventure from the moment you step aboard our aircraft! #hifromthesky #hawaiihelicopters #bigisland #kohalacoast
This 180-acre national historic park is home to sacred royal grounds that once provided refuge to Hawaiian warriors in times of battle. Follow the map to immerse yourself in ancient Hawaiian history by exploring the well-preserved carvings and temples set against the area's black lava rock.
Take a self-guided tour through this lush, tropical oasis considered a natural greenhouse protected from the island's tradewinds and comprised of more than 2,500 species of plants and flowers. You'll want to ready your camera for this adventure too, especially for the ocean views at the end of the garden's main pathway.
Hewn from an old monkeypod tree by Hilo's own Master Carver Rocky Vargas, this statue of Ku is 12 feet tall and estimated to weigh 3 tons! 📷: @andrewrichardhara . . . #hawaiilife ##hawaiitropicalbotanicalgarden #hawaii #botanicalgarden #bioreserve #islandstyle #bigislandlove #islandofhawaii #gohawaii
Kealakekua Bay is one of the most sought-out places on the Big Island to encounter the underwater world. Bring your snorkel gear to swim next to colorful fish, green sea turtles and even the occasional spinner dolphin. To get here, you can hike in, take a boat tour, or kayak. Go early to avoid the crowds!
The Big Island of Hawaii is uniquely home to ten climate zones, rich volcanic soils and ample cloud coverage that makes it perfect for growing some of the best coffee on the planet. Pay a visit to any of the many coffee farms in the Kona area, where you can learn about the cultivation and production of your favorite caffeinated beverage (and sample plenty along the way).
Continue planning your Hawaii vacation with our handy guide to activities on the island of Oahu.