14 Great Photo Ops in Hawaii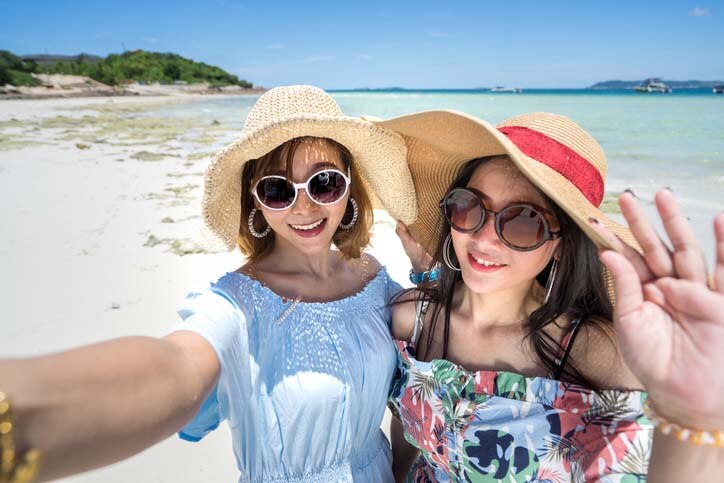 Have you ever returned home after a vacation wishing you had taken more photos?
With so much beautiful scenery to make your backdrop, you'll have no shortage of opportunities to take some incredible shots when you vacation in Hawaii.
Oahu
Kualoa Ranch
Arguably the ultimate photo spot on Oahu, Kualoa Ranch is where major motion pictures including Jurassic Park and Pearl Harbor were filmed. Come here for the lush greenery and soaring mountain peaks, but while you're here, you may as well enjoy an ATV tour or horseback ride through the valley, too. Don't forget to visit Secret Island, the remote beach where you can capture the perfect snap of yourself lounging in a hammock.
Lanikai Beach
Lanikai means "heavenly sea," and this half-mile strip of beach is ranked as one of the most beautiful in the world. Your camera won't have to work very hard to capture the beauty here. Two islands sit offshore providing the perfect backdrop for photos, especially at sunrise and sunset.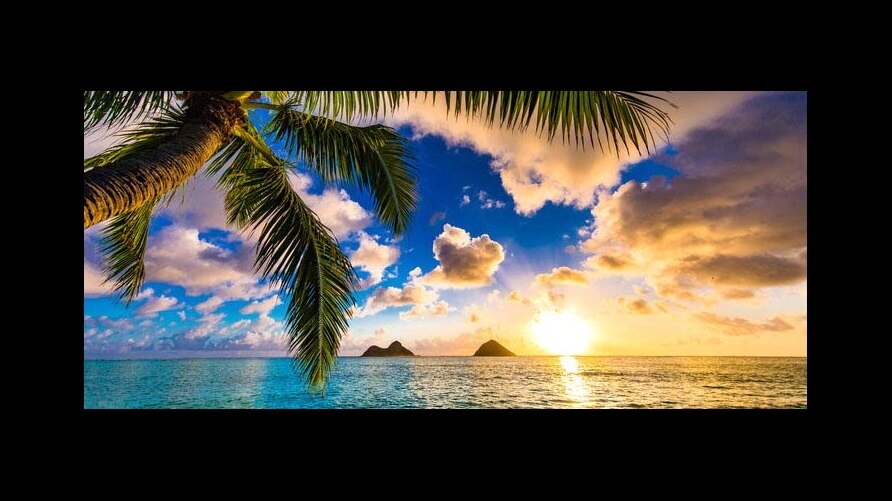 Diamond Head Crater
The short, but rigorous hike up the Diamond Head volcanic cone is well worth the trek purely because of the views you'll encounter at the top. Strike a pose with Waikiki's pulsing streets and pristine shoreline in the background.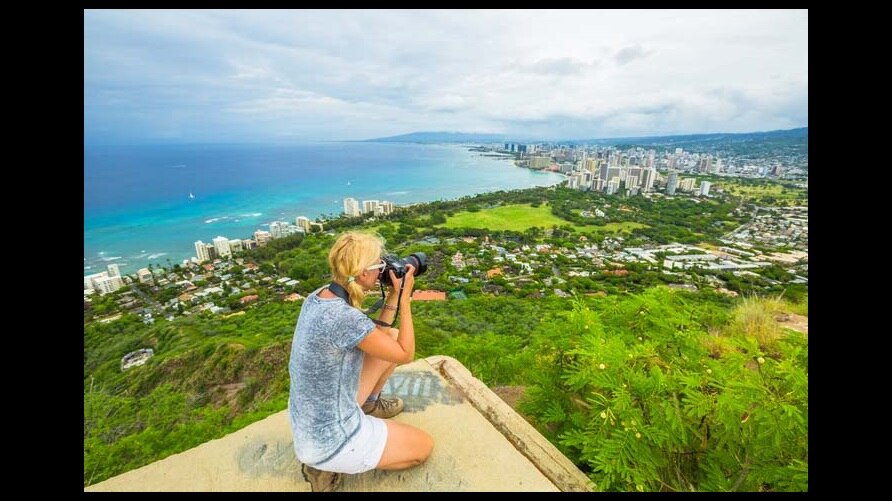 Hanauma Bay
People come from far and wide to snorkel Hanauma Bay, but it's also a great place to capture the painted skies on camera at sunrise. The colors and reflection on the water are simply spectacular. If you have a GoPro or other waterproof camera, stick around to take a selfie with the sea life!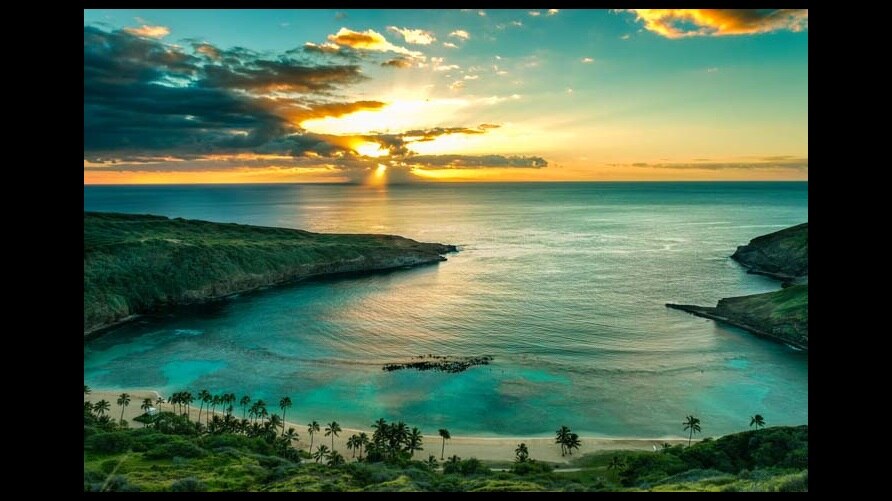 Haleiwa, North Shore
Historic Haleiwa Town on the North Shore has it all when it comes to planning the perfect photography session. Come here to get great shots of the crashing waves and surfers at dawn. You'll likely spot a few green sea turtles on the sand.
Stay for lunch and to amble down the quaint shop-lined streets in-town, which couldn't be more photogenic if they tried, not to mention the mountainous terrain and unspoiled plains beckoning to make their on-screen debut. Just remember to make some time for a cup of authentic shave ice at Matsumoto's, who's colorful concoctions are more than worthy of your Instagram feed.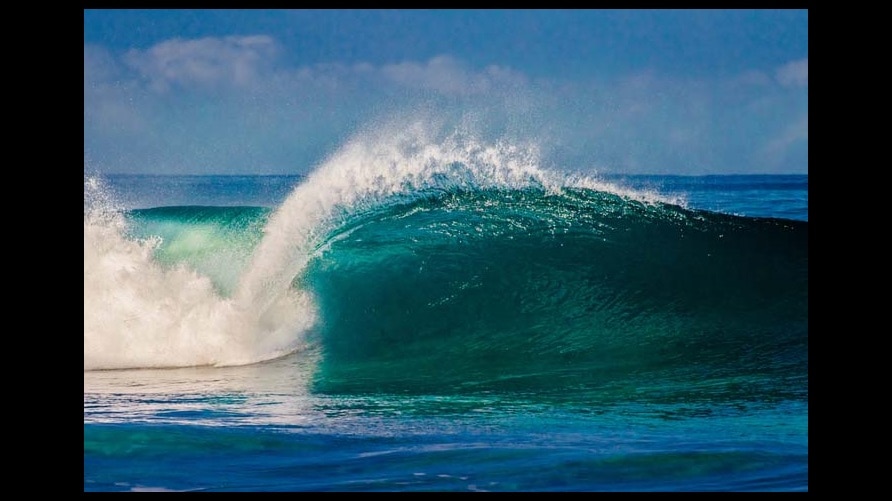 The West Shore
Ready your camera for the wild dolphins who call Oahu's West Shore their home. You can often find them jumping and spinning over the horizon line. Capture their acrobatics on burst mode, then don your goggles to venture below the surface to photograph the colorful reef fish.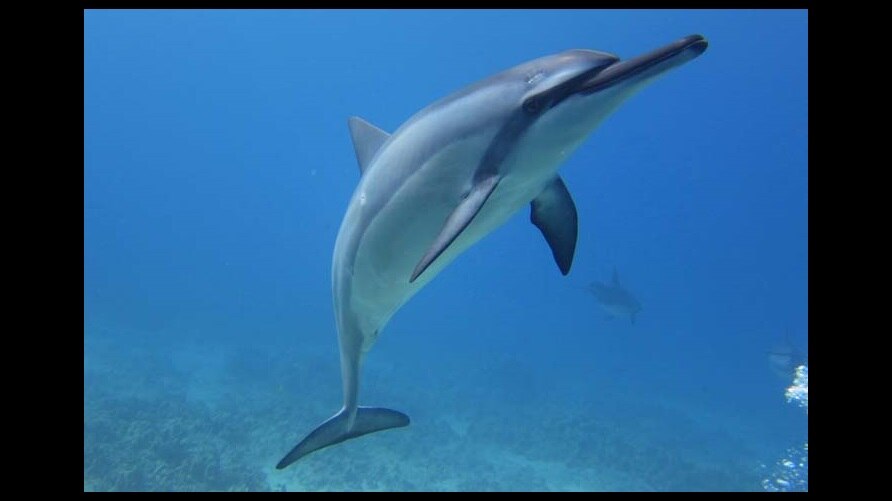 Fireworks Over Waikiki Beach
Every Friday night (weather permitting), Hilton Hawaiian Village Waikiki Beach Resort puts on a free fireworks display on the beach – and you won't want to miss it. Neither will your camera roll. This colorful spectacle is beautiful in its own right, but so is the illuminated shoreline dotted with glittering resorts, tiki torch-lit beaches and, of course, Diamond Head in the distance.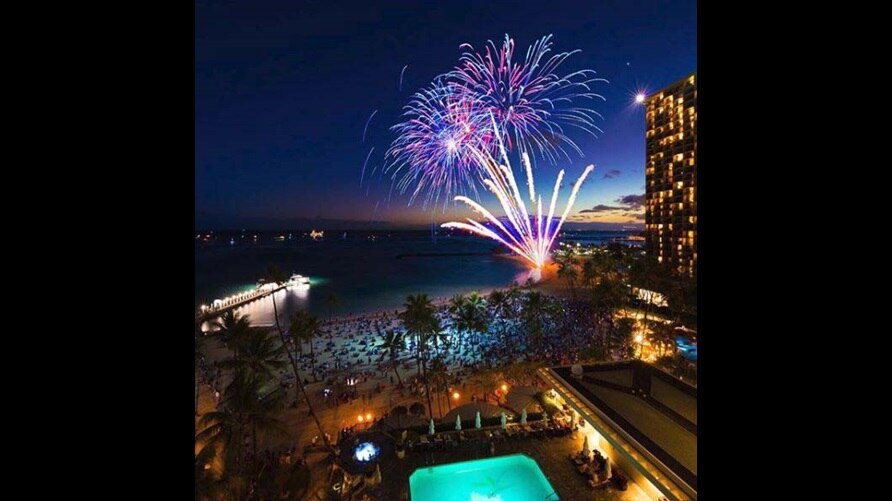 Big Island, Hawaii
Hawaii Volcanoes National Park
Hawaii's lava-laden landscape is a sight to behold, to say the least.
Host a photo shoot on the miles of inky black lava fields that line the island. Better yet, head into Hawaii Volcanoes National Park to capture the volcanoes at the heart, including the still-active Mount Kilauea. Take a photo of the steaming vents and smoking caldera, and the black rock-lined beaches at the bottom of its peaks.
Manta Rays at Night
Dive headfirst into the Pacific after dusk on a guided tour to photograph the giant manta rays who feed at night. This once-in-a-lifetime experience is one you'll never forget.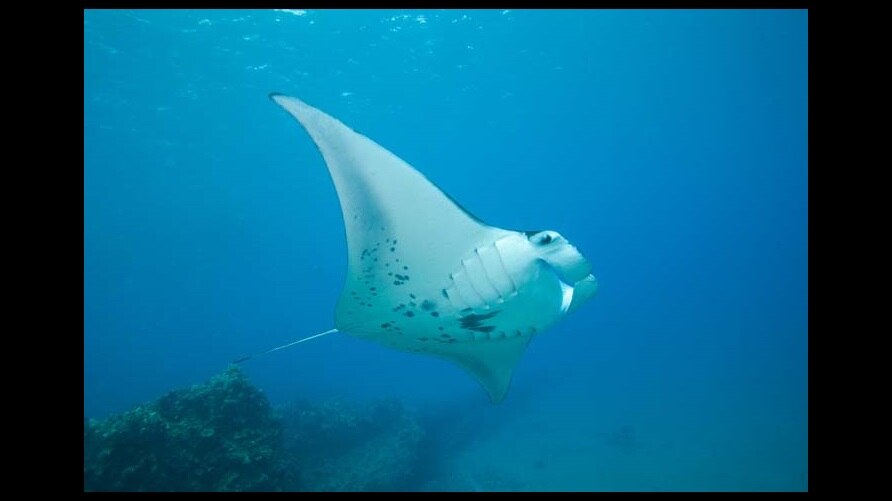 Helicopter Tours
See all of the Big Island from a bird's-eye view aboard a doors-off helicopter ride. Many of the area's helicopter tour companies will fly you by gushing waterfalls and verdant valleys, and above the island's impressive volcanoes and mountains so you can get the perfect shot in action. Add a little action to your aerial photos by including your own smile flying over the topaz ocean in your chopper!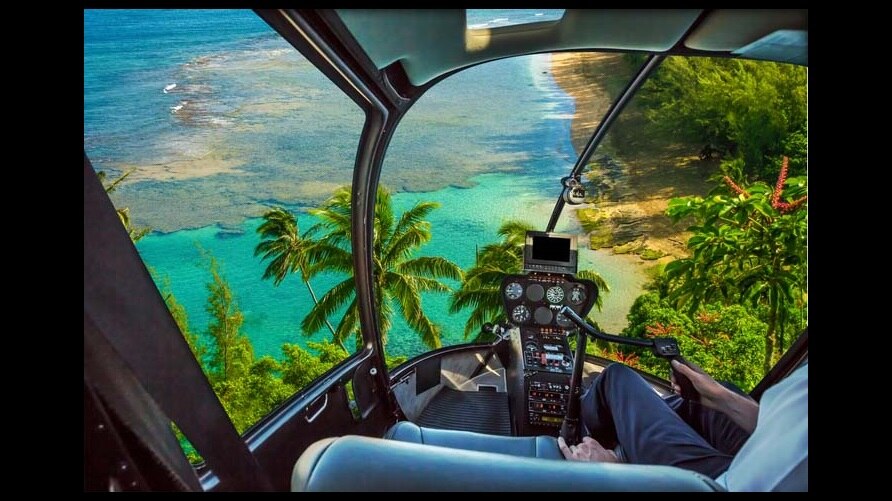 Umauma Falls
Head over to Hilo on the west side of the island to get an up-close look at Umauma Falls in all its roaring beauty. If you're feeling adventurous, hitch a ride on a zip line or take a canyoning tour for some seriously daredevil angles.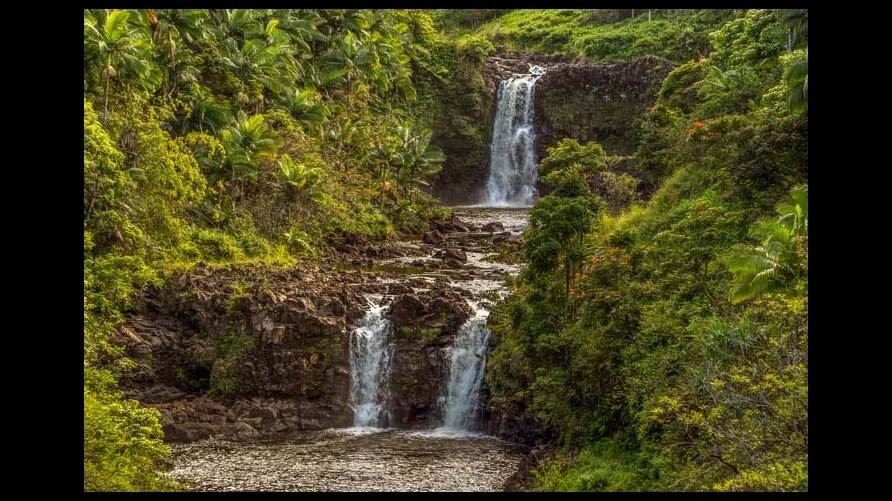 Waipi'o Valley
Enjoy the scenic drive to Waipi'o Valley and the views at the end of the road. This has long been one of the most popular photo ops on the Big Island because of its uninterrupted view of the coast, not to mention tropical flowers and greenery that'll make the perfect border to your photo.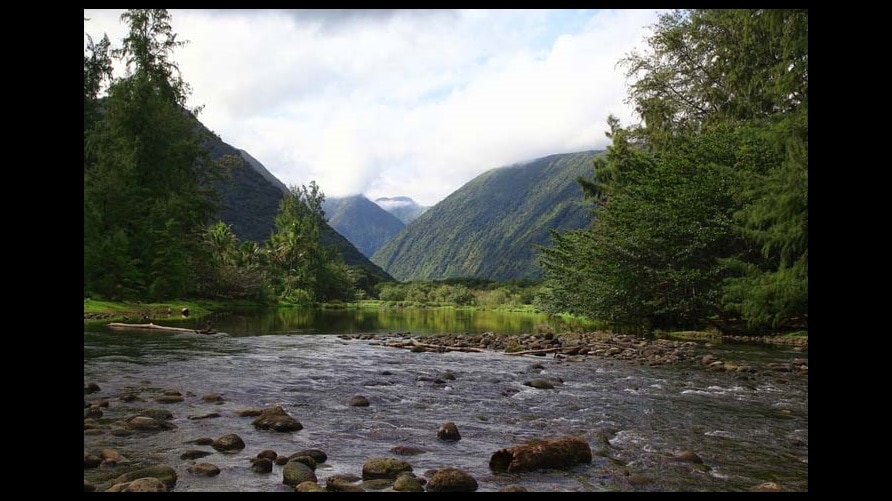 Pololu Valley
If you're an early bird, don't miss your chance to visit Pololu Valley for some stunning sunrise photos. Whether you take pictures at the lookout or hike down to the black-sand beach, Pololu Valley is, without a doubt, one of the best photo ops in Hawaii.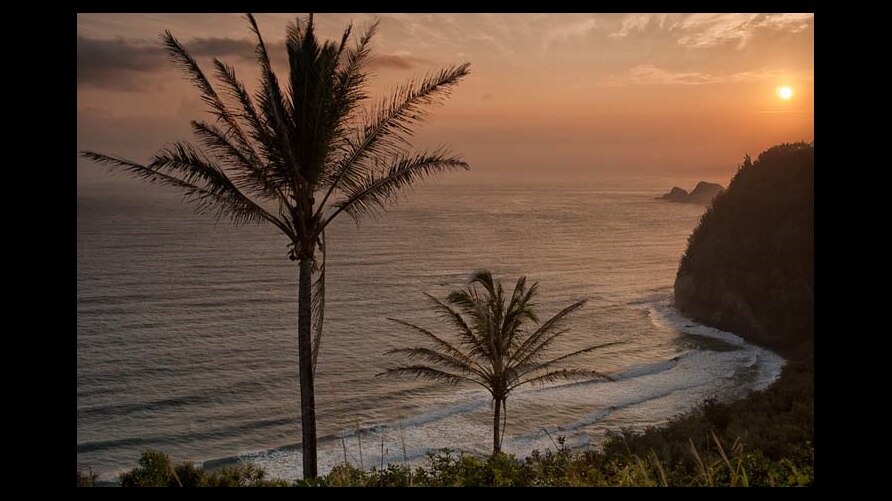 Punaluu Black Sand Beach
The Big Island's volcanic past is still very much alive on Punaluu Beach. Dusted with jet-black sand and lined with coconut palms, it's a great place to take standout photos while wearing your brightest attire for contrast.
The Lagoon at Hilton Waikoloa Village
Spend hours of fun when you stay within Hilton Waikoloa Village, the sprawling 62-acre playground on the Big Island's Kohala Coast. Take photos with your loved ones enjoying the giant ocean-fed lagoon where you can snorkel with sea turtles, rent paddleboards and water bikes, and fall asleep in the comfort of a cabana. You can also partake in a dolphin encounter at Dolphin Quest and snap a selfie with the Buddha statue at Buddha Point. This is a great spot to capture happy vacation memories together, to say the least.
Discover all the best spots (and even more photo ops) to add to your Hawaii vacation itinerary here.