HGV Picks: World's Best Wineries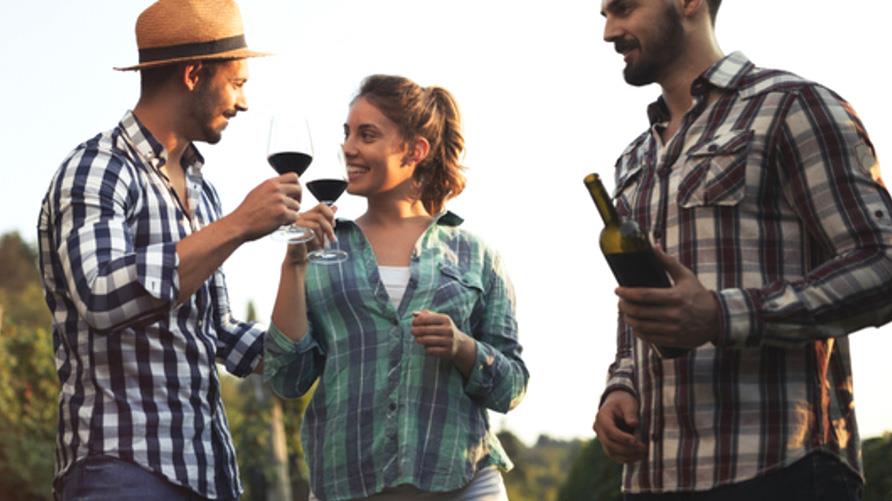 Tasting local wines on vacation is a perfect way to take in the countryside and enjoy the incredible craftsmanship produced by winemakers and grape growers. Looking for the world's best wineries? Here is Hilton Grand Vacations' picks for some of the best wineries to visit.
Volcano Winery
Big Island, Hawaii
With award-winning wines made with the Aloha spirit, Volcano Winery on Hawaii's Big Island was originally started in 1986. Along with their signature wines such as, Symphony Mele, Volcano Red, Guava Wine, and Macadamia Nut Honey Wine, the winery also features an amazing Pinot Noir.
Stay: Choose from variety of Hilton Grand Vacations Big Island resorts.
Fiore Winery
Pylesville, Maryland
Founded nearly 30 years ago, Fiore Winery offers a variety of wines for sampling along with year-round vineyard tours and live music on select weekends. Fiore Winery also makes distilled spirits like grappa, limoncello, rye whiskey and corn whiskey.
Stay: Fiore Winery is a two-hour drive from The District by Hilton Club in Washington D.C.
Millbrook Vineyards & Winery
Hudson Valley, New York
Named "Hudson Valley's flagship winery" by The New York Times and "a great place to visit" by The Wall Street Journal, Millbrook Vineyards & Winery offers a wine-country feel on a 130-acre estate located just 1 ½ hours north of New York City. With more than three decades of wine making experience, visitors will enjoy delicious, high-quality wines.
Stay: Choose from a variety of eclectic properties in Manhattan.
St. Cousair Vineyard & Winery
Nagano Prefecture, Japan
St. Cousair Vineyard & Winery is a world-renowned vineyard and restaurant perched among the hills and fruit trees in the Nagano Prefecture of Japan. Visitors can enjoy walking the vineyards, samples in the tasting room, and the original jam studio, restaurant, and chapel.
Stay: Choose from Hilton Grand Vacations many resort options across Japan.
Monte Da Ravasqueira
Alentejo, Portugal
Monte Da Ravasqueira is a three-generation family vineyard committed to quality wine production. It's the perfect reflection of the Alentejo region's identity, history and unique natural environment. During your visit you can visit their museum, tour the vineyards, picnic or even take a wine class.
Stay: Hilton Vilamoura Vacation Club
When you're ready to enjoy some of the best wineries to visit, consider staying with Hilton Grand Vacations along the way.
For more information, call 800-230-7068.