A Bachelorette's Planning Guide to Las Vegas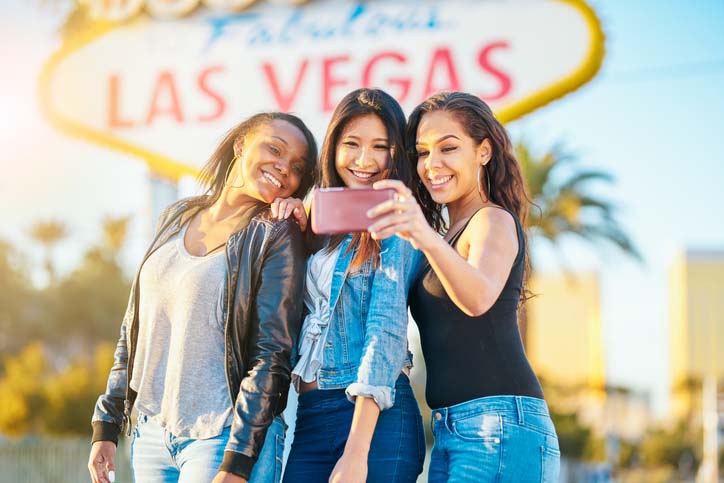 Planning the perfect bachelorette party in Las Vegas requires strategy. You can do the research, ask for advice, and make your reservations and plans for a long weekend of shenanigans with your favorite ladies but it isn't always easy.
Hilton Grand Vacations is here to help.
Let us ask a few questions to help you create the perfect bachelorette getaway.
Choose Y or N.
Do you like cramming all your favorite ladies into one hotel room? Y / N
Do you like sharing one bathroom with way too many friends? Y / N
Do you like having to buy every drink out at restaurants because there is no space in the tiny mini fridge? Y / N
If you circled "No," even on just one of these questions, we have an easy solution. the Elara, a Hilton Grand Vacations Club.
The reasons are simple.
Space to Spread Out
Whether you're booking a condo all the way up to a 4-bedroom, 4-bathroom unit at the Elara you, your girls will have plenty of space to relax and have fun. This is a bachelorette party, not mid terms. No cramming necessary.
Upscale Accommodations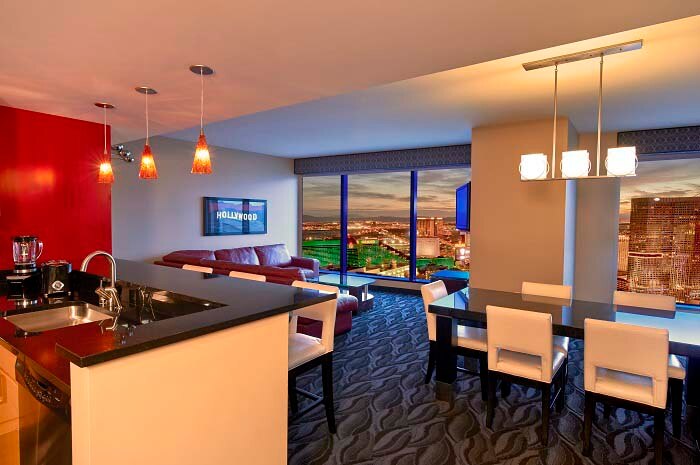 Elara's rooms are stunning. You have the fantastic furnishings Hilton is known for, as well as soaking bathtubs and ceiling-to-floor windows. And because sunlight after a big night out can be ... awful, when you're ready, electronic window shades make a good night's sleep a breeze - and unveil the magic of The Strip, when you're ready.
Premiere Location
The Elara is located on Center Strip, putting you walking distance of all the action in Las Vegas. Easily hop on the monorail to jet off to other nearby happenings.
Fully Equipped Kitchen
Enjoy a fully equipped, high-end kitchen for food and drinks. It's easy to prepare snacks for the pool, a champagne toast on your balcony, and late night snacks to enjoy at an hour that is only OK in Vegas!
Pool Scene
The pool at Elara is perfect if you want the glitz and glam of a Las Vegas sun scene, without standing shoulder to shoulder with 500 other guests as you attempt to wade around.
Cabanas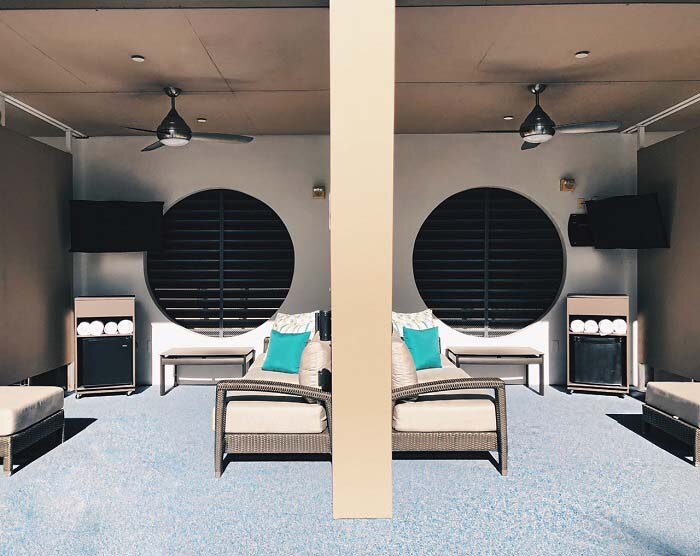 The Elara cabanas are alluring. Relax on comfortable furnishings, enjoy a fridge filled with water, a flat screen TV, and drink service.
Customized Surprises
Work with the Elara's concierge team to send a few surprises to your room. Arrange chocolate-covered strawberries and champagne or even pizza and beer.
Shopping, Shopping, Shopping
Elara is connected to the Miracle Mile of Shops, so you can pop over for a new dress, swimsuit, or decorations for the room.
When you're ready to say "cheers" to a perfect bachelorette party in Vegas contact us to get started.