Honeymoon in Vegas
With so many things to do in Las Vegas, adding it as a honeymoon destination is the perfect way to add excitement to your trip
Las Vegas.
Probably not the first place you think about when talking about a honeymoon, but it was the most incredible way to kick off our special trip, before heading to Hawaii.
While known as "Sin City," my husband and I are probably some of the more non-traditional Vegas-goers (a.k.a. we don't gamble).
Why choose Las Vegas then? We love exploring new places as a couple – and Vegas was a city we had never visited together. Also, we love the entertainment, and food and beverage scene that is continuing to evolve there.
Plus, there are so many excellent Hilton Grand Vacations properties in Las Vegas. So, we knew that we had to check it out, and we're happy we did. For those of you with a wedding in your future, we want to share our Las Vegas honeymoon tips.
Staying at Elara by Hilton Grand Vacations
We had heard so many great things about Elara, that it was a no-brainer to choose this property.
Wow, those reviews and recommendations were accurate.
Elara truly is one of the best places to stay in Vegas. Located in the center of the Las Vegas Strip, it was an easy walk to several of the hotels and entertainment in the area. We planned our trip around seeing shows, and restaurant and bar hopping, so the location was perfect.
I'll never forget the room. It was immaculate and had the most incredible panoramic views of the city. We decided on a studio for this portion of our trip. Without a doubt, it was the best choice for us since we spent so much exploring.
Also notable, the Elara staff was warm and personable. Moreover, each team member that we interacted with was incredibly helpful and knowledgeable.
The team even sent us chocolate covered strawberries with some bubbles in celebration of our honeymoon — what a fun surprise!
Next on our travel bucket list is plan a trip during the warmer months to enjoy the pool, which looked lovely (but also chilly, given our timing).
Enjoying the Entertainment, Cirque du Soleil Style
Cirque du Soleil shows are our favorite. If you're visiting Vegas, it's a must-see show. We love them so much; we ended up seeing three shows during our three-night stay. I know what you're thinking, that seems like a lot. But there were so many on our bucket list. We ended up seeing O, KÀ, and Zumanity, and we have zero regrets.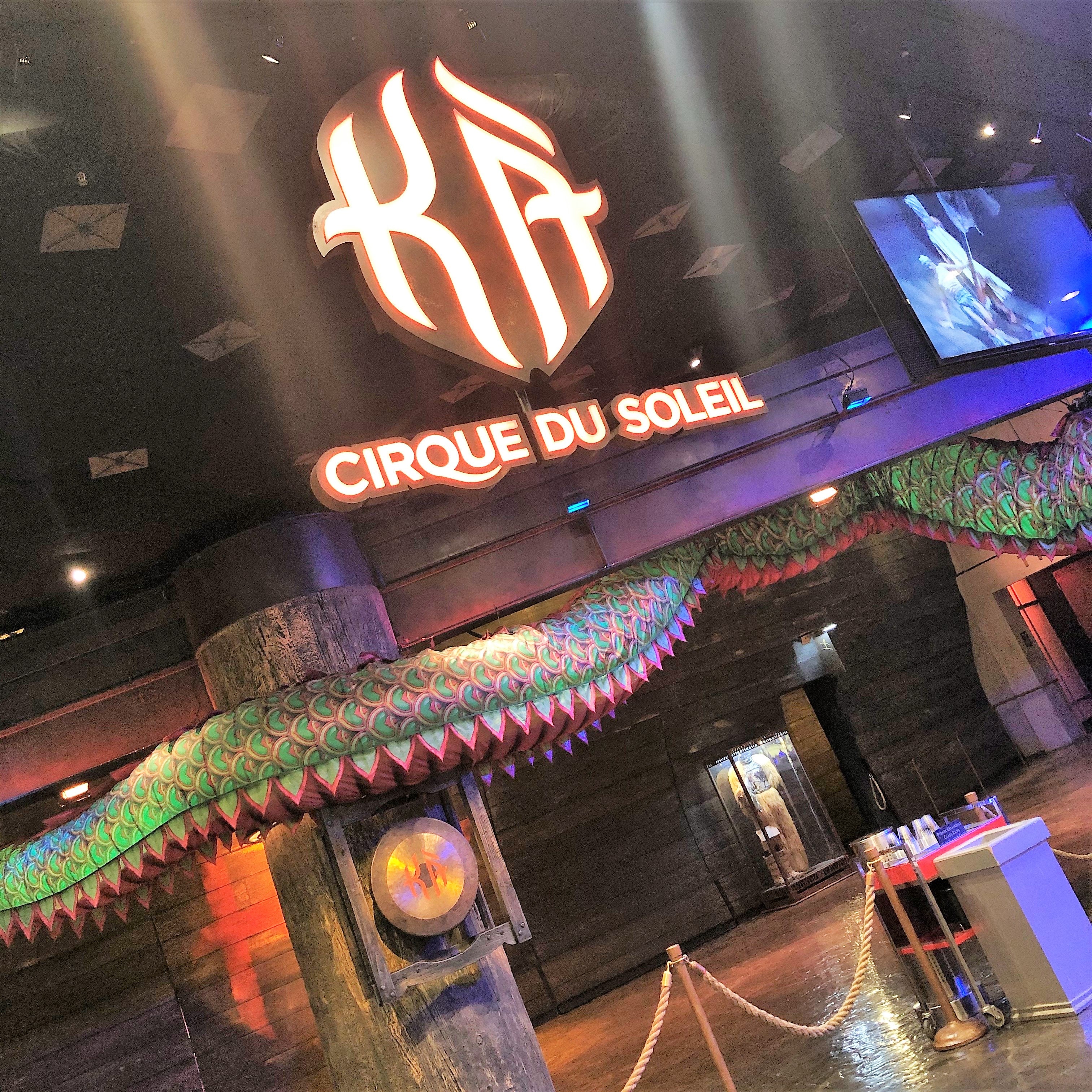 Out of the three shows, we were blown away by KÀ. Between the storyline and the acrobatics, we were captivated from the beginning. Ultimately, it ended up moving to the top of our list for recommended Cirque shows.
Admittedly, I was surprised by the food and beverage scene in Las Vegas. It had been several years since either one of us had visited, and we were impressed by the variety of options available. The downside, however, is how difficult it made to choose where to eat and drink each day. With that said, here were some of our favorites:
Mon Ami Gabi at Paris Las Vegas
Before our trip, we received so many recommendations for this French Bistro (breakfast/brunch in particular) that we knew we had to stop by during our visit.
If there is one thing that I love, it's a late breakfast, especially while on vacation. It ranks in my top five places to eat in Vegas. I mean, how could a meal go wrong when they place an entire baguette on the table as a starter? Confession: bread is seriously a whole food group for me.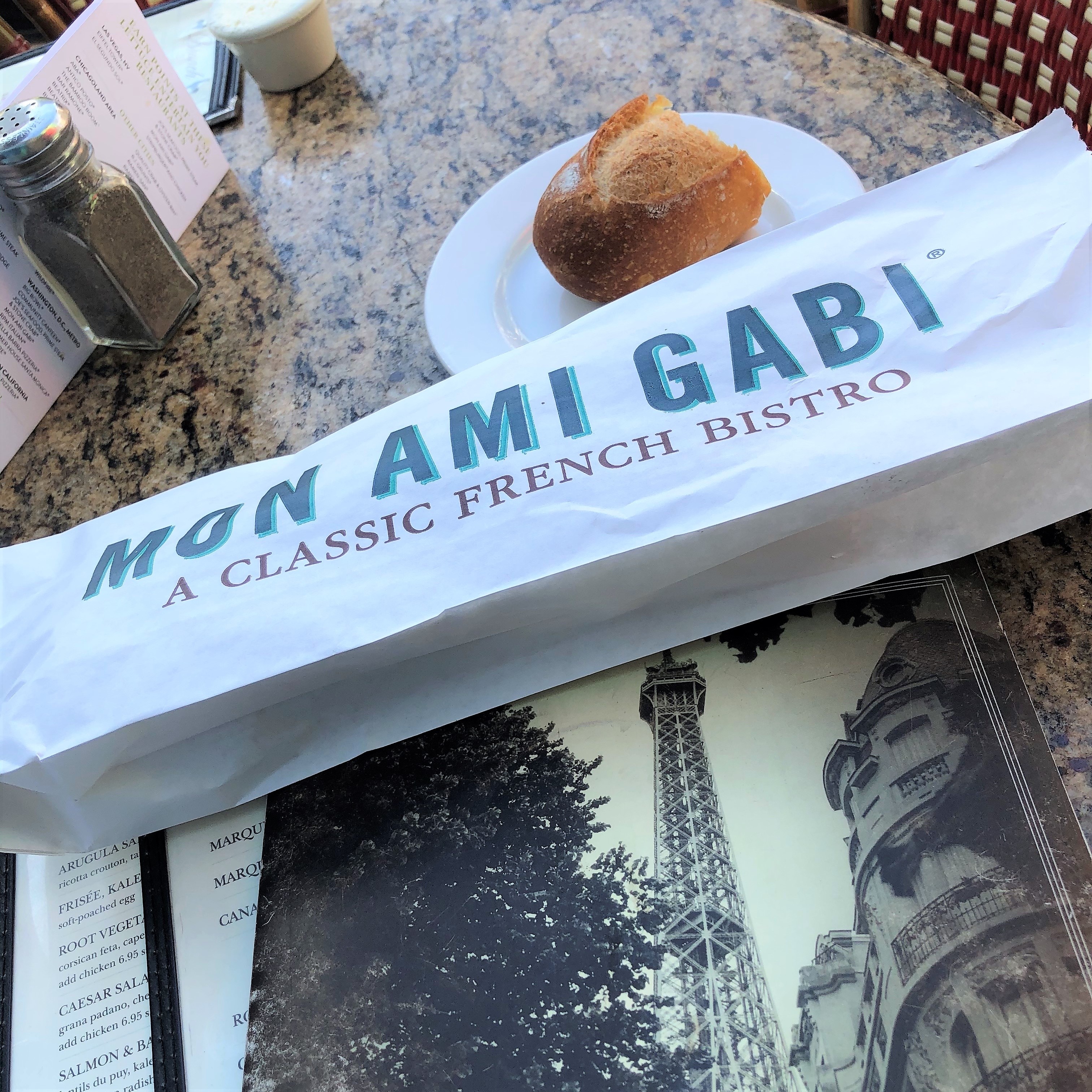 The meal continued to get better with each bite. We split the mouth-watering french onion soup and chose individual entrees, a Ham & Cheese Crêpe and the Spicy Andouille Sausage Benedict.
I can't speak for the eggs (though my husband cleared his plate), but the Ham and Cheese Crêpe was delicious.
Insider tip: Try to get a seat on their outdoor patio.
China Poblano at The Cosmopolitan
The fusion between Chinese and Mexican cuisines makes for a fun dining experience.
Created by José Andrés, China Poblano is a genuinely immersive culinary adventure. You can watch chefs on one side of the restaurant prepare street tacos and fresh tortillas, while simultaneously watch chefs make dishes like dim sum and noodles, on the other side.
If you're looking to try a variety of cuisines in one place, this is the spot.
Eataly at Park MGM
Eataly has been a restaurant that I've wanted to visit for quite some time. And finally, we had the chance to dine there. With a marketplace theme, you can shop, eat, learn, drink and more.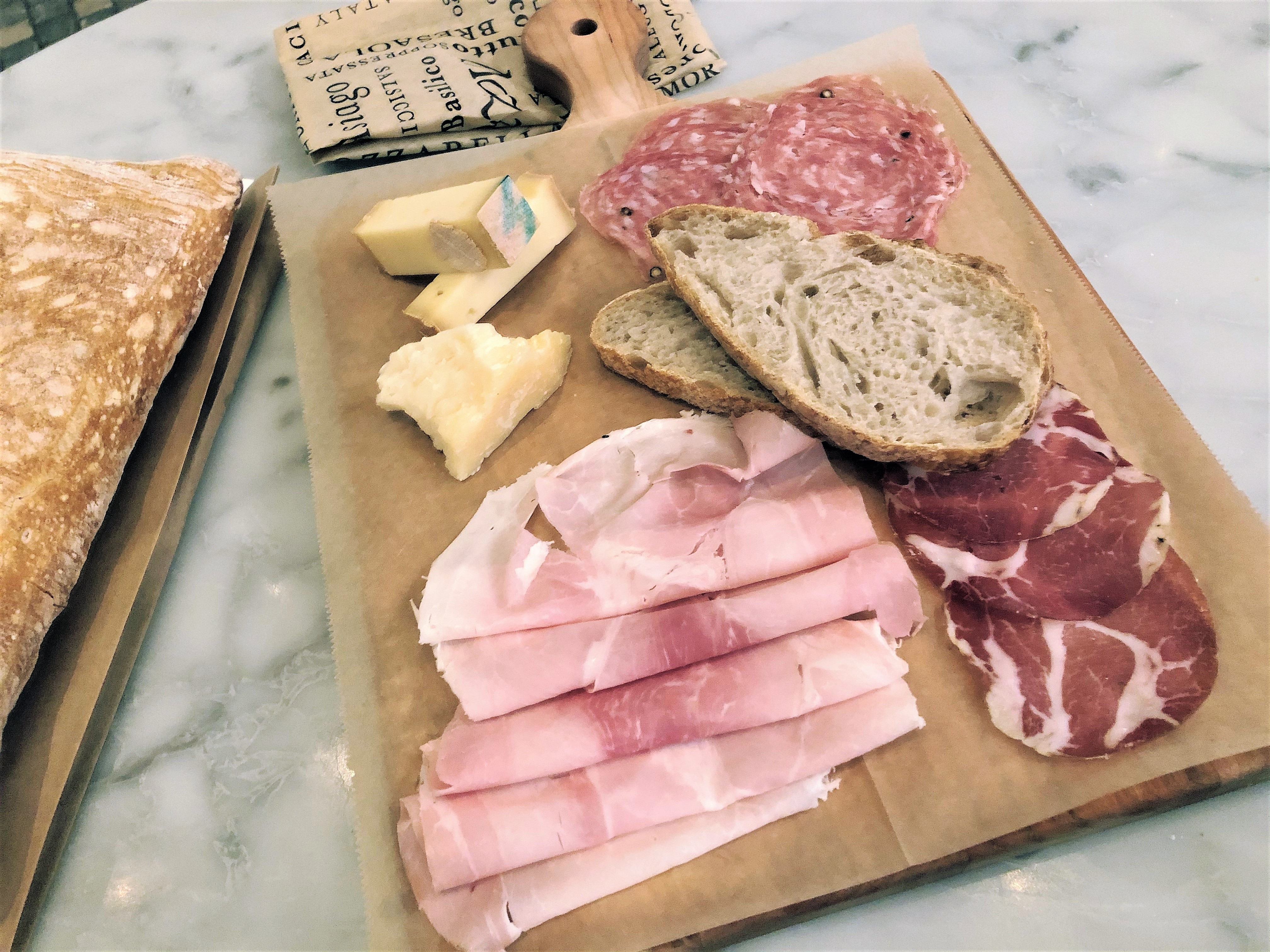 With a variety of bars, including a meat and cheese station, there is something for everyone. Add this to your must-see list.
Oak & Ivy at Downtown Container Park
If you venture outside The Strip, I highly recommend going to the Downtown Container Park. One place in particular that we loved was Oak & Ivy, a craft cocktail bar located right within one of the containers.
Let's just say, the cocktails were incredible. You can tell the mixologists are passionate about what they do, and the product speaks for itself.
We couldn't have asked for a better time in Las Vegas, and we're already planning to be back soon (remember, that Elara pool?).
If you're planning a honeymoon, don't cross Vegas off your list too fast. There is so much that this city offers, and it's a fantastic way to start a wonderful trip.
Read Planning a Budget Friendly Honeymoon with Hilton Grand Vacations for more ways Hilton Grand Vacations can make your honeymoon special.