How to Save on New York City Dining Experiences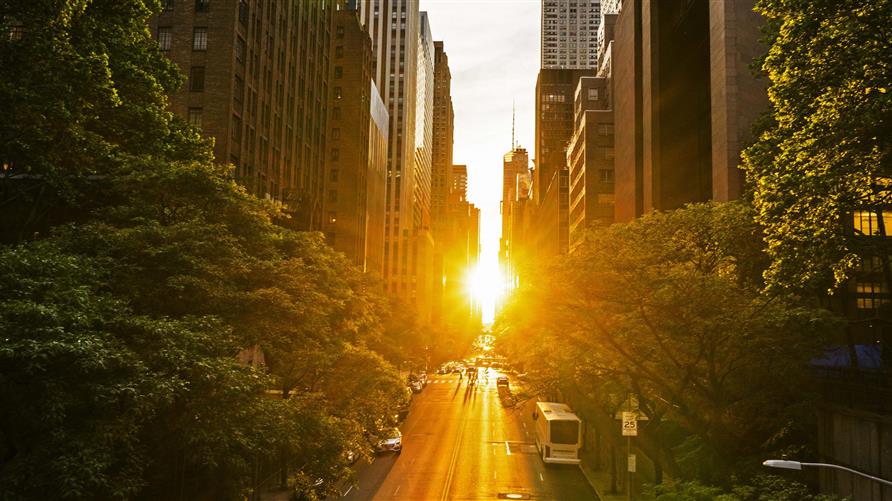 New York City is one of my favorite getaway destinations because it has one of the best restaurant and bar scenes out there. We always love to explore the city and try new things and, thanks to Hilton Grand Vacations Elevated Rewards program, we usually save in the process!
Elevated Rewards is a rewards program available to Hilton Club Owners and guests to help you explore some of the city's best experiences. In New York, you can spend Elevated Rewards Cards and Dollars at a long list of participating partners to receive discounts and special offers at local attractions, restaurants and conveniences.
I'm amazed by just how many Elevated Rewards partner restaurants in New York offer benefits for Hilton Club Owners and guests! And with that, I've compiled a list of some of my favorites, each offering a 15% discount.
With two locations in Manhattan, Empire Steakhouse is top notch. Whether you want to quickly stop in for a delicious glass of wine or sit down for a steak dinner, there's something for everyone and, with a 15% discount, how can you resist? I love the West 54th Street (Midtown West) location as it's right in the heart of the city and is the perfect spot for a meal before hopping over to see a Broadway show. Not in Midtown West? Try their second location in Midtown East.
We stumbled upon Tanner Smith's during a past trip, and it's quickly become one of our favorites.
With a cool 1900s vibe, Tanner Smith's make a great craft cocktail. Try the In Cahoots, Battle Row, or one of their coolest concoctions, The Winona. This smokey drink should definitely be on your list if you are a bourbon or whiskey lover.
Staying at the New York Hilton Midtown or The Residences by Hilton Club? Take a quick walk down the block and stop by Pazza Notte for a hearty and delicious Italian dinner. This location offers the perfect meal before heading out of the city and even has a Champagne Brunch. How can you go wrong?
If you know me, you know that I drink coffee like water. I love that the Elevated Rewards program has a great coffee option available: Zibetto. Their coffee bars are self-described to make you "feel like you're walking into any small café from Trieste to Milano." Be sure to check out one of their two locations on 6th Avenue.
There's so many flavors to explore (and so many ways to save!) with your Elevated Rewards card. And while this post highlighted only a few fantastic options in New York City, there are also programs in Washington, D.C. and Charleston, so be sure to check those out, too.
Don't have an Elevated Rewards Card or Dollars to spend? Stop by the Hilton Club Elevated Rewards Desk when you arrive for your Hilton Club stay to learn more about how to earn them. For more information on the Elevated Rewards program, visit hiltongrandvacations.com/elevatedrewards.