Carlsbad Day Trips in All Directions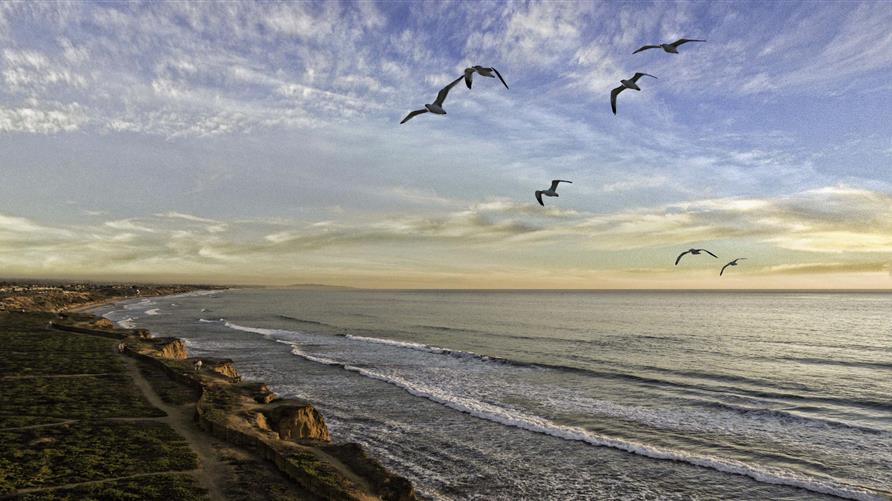 The quaint seaside town of Carlsbad in southern California is nestled just outside of sunny San Diego, making it an ideal starting point for family-friendly adventuring and quiet couples' escapes along the Golden Coast, especially when you're staying at Hilton Grand Vacations Club at MarBrisa. No matter which direction you head in, you'll find a series of delightful day trips just outside the city limits.
North
Staying at Hilton Grand Vacations Club at MarBrisa has plenty of perks, especially the fact that it offers immediate access to the neighboring LEGOLAND® California Resort. But once you've explored the nearby rides and attractions, head about an hour north of Carlsbad and you'll also hit SeaWorld® San Diego, Knott's Berry Farm and the San Diego Zoo, brimming with animal encounters, rides and educational opportunities for all ages. Pick your favorite and make a day of it.
Approximate Travel Time from Carlsbad: 2-hour round trip by car.
Where to Eat: After a busy day in the sun, head back toward the resort for dinner at Campfire, the cozy Carlsbad restaurant complete with a high-quality kids menu, plus a teepee and fire pits on the outdoor patio.
South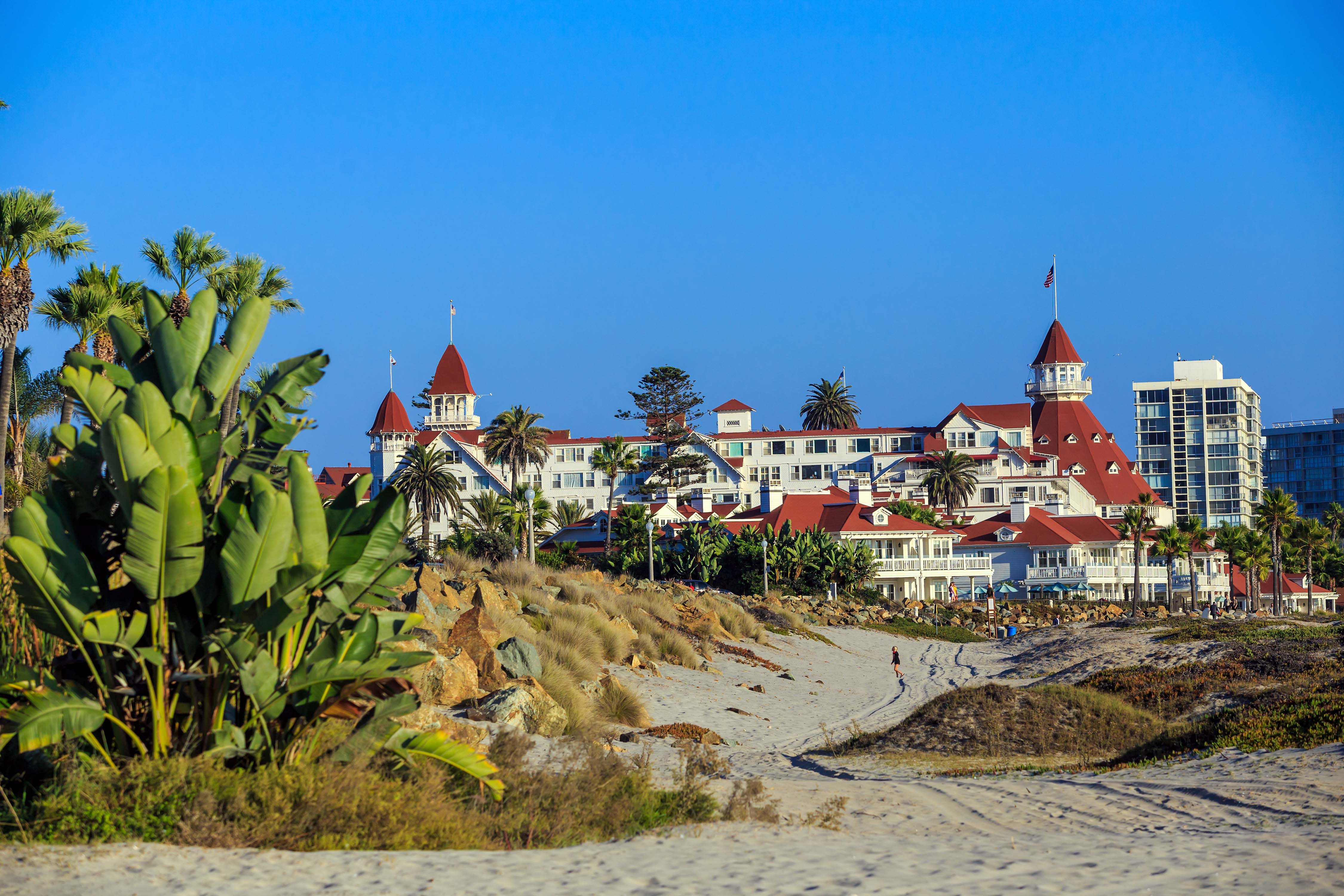 A little under an hour down the Pacific Coast Highway will bring you to one of the most beautiful beaches in California: Coronado Island. This special place has been on the map since the early 1900s, when it earned the nickname "Tent City" for being such a popular camping spot. You can park your car along Ocean Avenue and walk up the boardwalk to bodysurf, build sandcastles, and watch dolphins wave jump. And if you're planning to visit the island during the week, you might also catch a glimpse of military planes taking off from the north side of the island.
Approximate Travel Time from Carlsbad: 1.5/2-hours round trip by car
Where to Eat: Enjoy a leisurely meal at Tent City Restaurant, an al fresco space attached to the Coronado Museum of History and Art serving salads, sandwiches and brunch alongside a series of exciting cultural exhibits just waiting to be devoured.
East
Colorful Temecula is just a 45-minute drive from MarBrisa, a quiet little slice of wine country boasting more than 40 wineries amidst its rolling hills. Spend the morning strolling through historic Old Town lined with rustic western-era buildings, antique shops, craft breweries and specialty boutiques. Save the afternoon for wine tastings, of course, but a visit to Temecula is likely to lead you to an outdoor festival of some sort as well, so best keep your schedule flexible.
Approximate Travel Time from Carlsbad: 1.5-hour round trip by car
Where to Eat: Support the local farms and wineries by filling up at E.A.T. Marketplace, a modern Temecula restaurant with exposed ducts, concrete floors, and a menu packed with shareable courses, avocado toasts and healthy options crafted with locally sourced produce.
West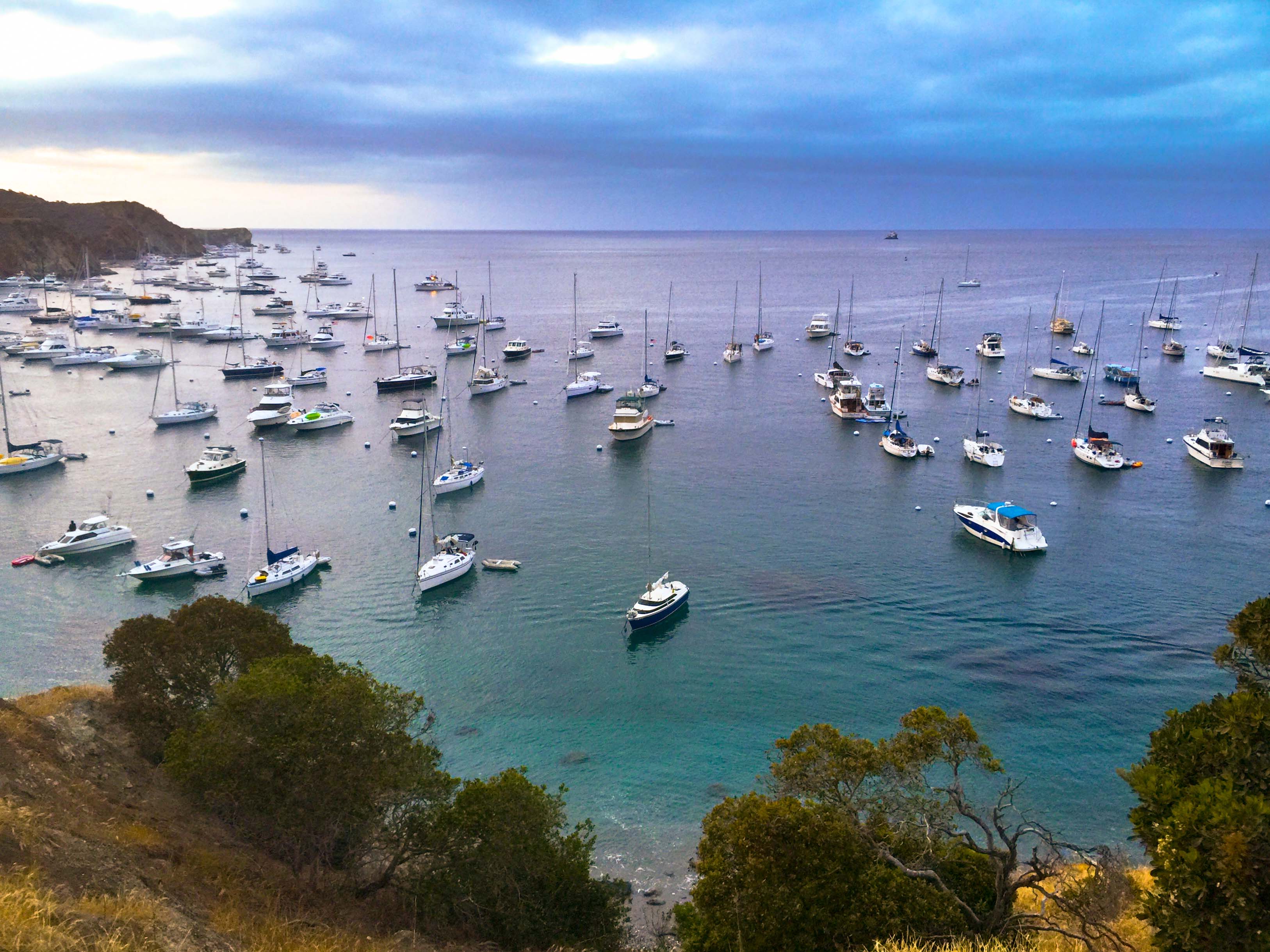 If you think you can't get any further west than Carlsbad, think again. Just off the coast lies Catalina Island, a great place to go if you're up for a little adventure. Make your way by helicopter or boat for a sun-splashed day scuba diving through the kelp forests, parasailing above the waves, or hiking the canyon trails. Go for the sport fishing off Dana Point, and to retrace the footsteps of movie stars and filmmakers past along Avalon Bay.
Approximate Travel Time from Carlsbad: 1-hour scenic boat ride aboard the Catalina Express, the only year-round boat service to Catalina Island.
Where to Eat: Tuck into Avalon lobster at the Lobster Trap, serving a menu of fresh seafood and cold cocktails made to be savored at sunset.
Start planning your Carlsbad, California vacation and learn how you can make it your more permanent place in the sun.