10 Summer Festivals You Dont Want to Miss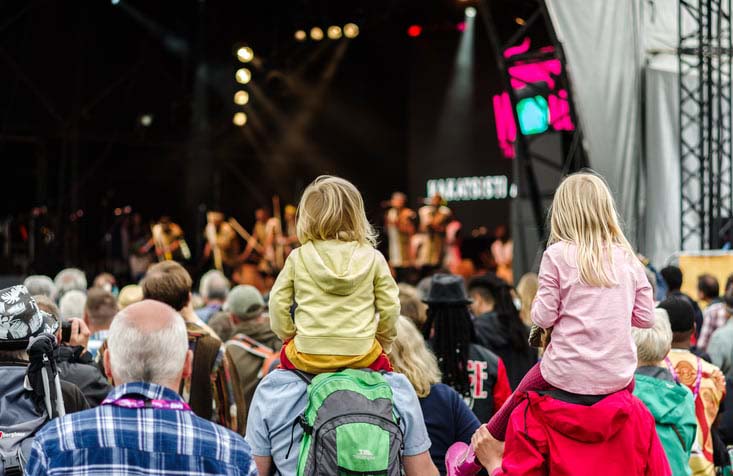 Hot summer nights. Those magical evenings where you can be out after dark without a sweater, eating dinner on a picnic blanket.
If there isn't a Hilton Grand Vacations has you covered with its list of the best summer festivals for families and grown ups alike.
Music Festivals for Grown Ups
Randall Island, New York City
When: Early June
Why: Relax among the hi-rise buildings of Manhattan, The Bronx, and Queens, at this three-day music festival on Randall Island. Past lineups include Lord Huron, The Black Keys, Beck, Eminem, Jack White, Travis Scott, Yeah Yeah Yeahs, Halsey, and more.
Stay: Hilton Grand Vacations has five Manhattan properties for your weekend at the Governors Ball.
Chicago, Illinois
When: Late July/Early August
Why: If you're looking for a must-do summer festival, Lollapalooza certainly fits. Enjoy live bands on the waterfront in Grant Park and celebrate the late nights with friendly locals in the Windy City.
Stay: Hilton Grand Vacations Chicago Downtown/Magnificent Mile
Seattle, Washington
When: Labor Day Weekend
Why: Spend Labor Day Weekend in Seattle's City Center at Bumbershoot. Music fans enjoy a variety of bands and Cascade Mountain views before the clouds settle in for the fall.
Where: Hilton Seattle
Telluride, Colorado
When: June
Why:? Four days of unforgettable music, mountains, and craft beer at 8,750 feet above sea level. The western charm of downtown Telluride is the perfect place for a bluegrass festival. The festival takes place near summer solstice, so you can enjoy long daylight hours. Enjoy the sounds of Sam Bush Band, Sturgill Simpson, Emmylou Harris, Yonder Mountain String Band, and more.
Where: Hampton Inn Montrose where you will be a short drive to the Bluegrass Festival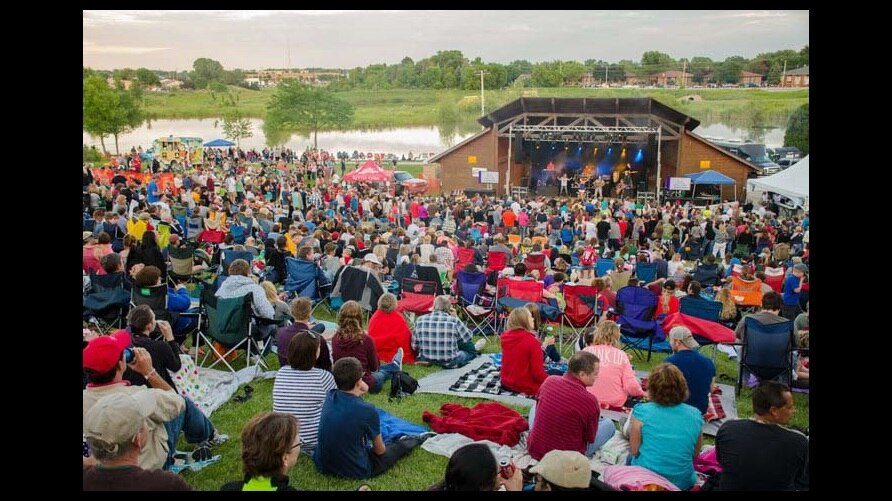 Summer Festivals for the Whole Family
San Diego, California
When: July
Why: Of all the summer festivals, Comic-Con might be one of the biggest. This huge festival isn't just for comic book fans. What began as a small gathering in 1970, has now turned into one of the most popular festivals in the country, boasting crowds in excess of 130,000.
Stay: Hilton Grand Vacations Club at MarBrisa
San Diego, California
When: June/July
Why: If you can't make Comic-Con this year, why not enjoy a totally different kind of festival? The San Diego County Fair at the Del Mar Fairgrounds is the ultimate summer fair with rides, carnival games, animals, concerts, and plenty of funnel cake.
Stay: Hilton Grand Vacations Club at MarBrisa
New York City
When: August
Why: This annual sporting and multicultural event is held to celebrate the fifth moon (or fifth month) of the lunar calendar. In addition to traditional Chinese foods and performances, this festival hosts over 120 dragon boat teams from across North America. Booths located around the main stage area host folk art and craft demonstrations, kids' story times, cultural performances, food, and more.
Stay: Choose from five Hilton Grand Vacations properties in Manhattan.
Norfolk, Virginia
When: June
Why: On the waterfront of Norfolk, Virginia you can find a festival or other happening during the summer months. Harborfest is a three-day party with music, dance, and theater, combined with the Parade of Sails.
This parade of tall ships and antique sailing vessels is a showstopper. Hands-on projects focus on kid-centric activities such as making your own pirate accessories. To top it all off, the fireworks show is one of the largest pyrotechnical displays on the East Coast.
Stay: Hilton Norfolk The Main
Oahu, Hawaii
When: June
Why: Hawaii hosts some of the best summer festivals every year. Hula dancers and taiko drummers share the spotlight during this celebration of Hawaiian and Japanese traditions. Waikiki turns into an international party with crafts, food booths, dancing, music, and a grand cross-cultural parade on Kalakaua Avenue.
Stay: Hilton Grand Vacations has five stunning Oahu properties to choose from.
Hawaii, Hawaii
When: July 4
Why: If you're traveling to the Big Island of Hawaii over the July 4 holiday, you can celebrate wild west style on the lush ranch lands of Waimea. Fans cheer for their favorite "paniolo" (Hawaiian cowboy) during heart-pounding demonstrations of bronco busting and barrel racing. Children's activities and food make this a perfect family festival.
Stay: Hilton Grand Vacations has four resort properties to choose from on the Big Island of Hawaii.
Read on to learn about six adventure vacations that will take your breath away.