11 of the Best Breweries in the U.S.
Try one of these incredible breweries during your next Hilton Grand Vacations getaway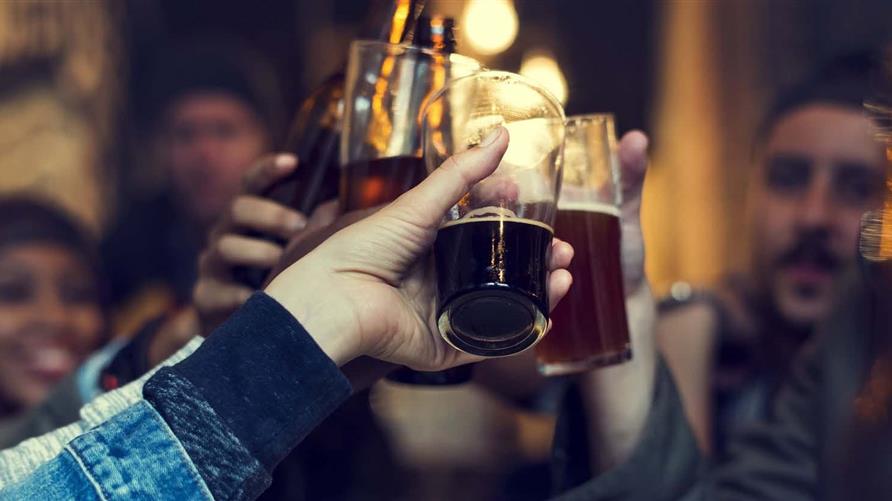 Hops. Golden amber grains and unique spices brewing together to make a refreshing pint of beer. With large and small craft breweries continuing to pop up all over, Hilton Grand Vacations has compiled a list of its favorite breweries in the U.S.
San Diego, California
If you're looking to focus your vacation on craft beer tasting, California has some of the best in the world. North County, San Diego has more than 100 licensed breweries worth visiting.
Stone Brewing
With clever names such as "Hail to the Hop Thief" and "Stone Scorpion Bowl IPA", Stone Brewing is one of San Diego's flagship beer houses.
Stone's primary brewery offers an escape from the busy city sites. Sit outside in the Stone Brewing World Bistro & Gardens and enjoy a seasonal menu paired with a large variety of brews. The bistro is kid-friendly, and the one-acre beer garden offers plenty of space to explore and enjoy the natural beauty.
Try: Stone Ruination Double IPA, Inevitable Adventure, Coffee Milk Stout
Amplified Ale Works
What started as a kabob shop, has transformed into one of the top breweries in San Diego County. Amplified Ale Works wins awards for their musically inspired brews, and was deemed the best place in San Diego for a great beer with a view.
Amplified Kitchen & Beer Garden opened in Pacific Beach in 2012 with the goal of creating a gathering place for people to eat, drink, and enjoy ocean views while socializing at outdoor picnic tables.
Try: Electrocution IPA, Whammy Bar Wheat, Pig Nose Pale Ale
Oahu, Hawaii
After a day snorkeling in the famous Hanauma Bay, or longboarding in Waikiki, a visit to a local brewery can offer an authentic aloha spirit.
Honolulu Beerworks
Since opening in 2014, the owners of Honolulu Beerworks focus on using locally-sourced and unique imported ingredients in their brewing process. The recycled wooden walls, local artwork, bench seating, and two beer gardens reflect the rustic charm of the Kaka'ako neighborhood.
Whether you're new to the world of craft beer or you're a seasoned beer lover, Beerworks has something for every palette. The beautiful space can accommodate events from 15-150 people.
Try: Cocoweizen, Makakilo Brown Ale
Beer Lab Hawaii
For a local-feeling establishment, try Beer Lab HI, based near the University of Hawaii in Honolulu. The brewery was built on the idea of continual change, experimentation, and small batch brews to provide beer lovers a unique experience each visit.
BeerLab is BYOF (Bring Your Own Food), so you can pack a picnic for your tasting. BeerLab offers special events such as trivia nights and sensory training workshops.
Try: The taps are constantly rotated, so you may never see the same beer twice.
Home of the Brave Brewing Co.
Honolulu's most unusual brewery is Home of the Brave Brewing Co. It also operates as a military museum - with the largest private collection of World War II artifacts in the Pacific.
The 'brewseum' is where visitors can taste beer made on the premises in a 1-barrel brew system, as well as other patriotic brews.
Try: Pilot Pale Ale, 442 Go For Broke, Remember Pearl Harbor Mighty American Ale
Big Island, Hawaii
Big Island Brewhaus
Big Island Brewhaus is a gathering 'haus' that combines the treasures of great food, beer, and music for locals and visitors of the island. The brewers consistently win awards - creating world class beers one batch at a time.
Brewhaus works closely with local farmers, fishermen, bee keepers, and cheese, bread and ice cream makers whose quality products make the food as fresh as possible. The Surfrider Foundation honored Big Island Brewhaus as a Platinum Level Ocean Friendly Restaurant and the 2nd Blue Zone Approved restaurant on the island.
Try: Overboard IPA, Golden Sabbath, White Mountain Porter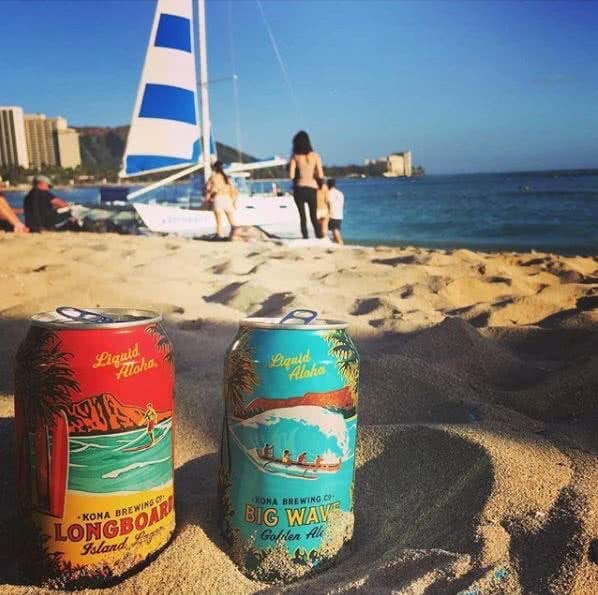 Kona Brewing Co.
"Liquid Aloha" is the motto of this well-established Hawaiian brewery. Kona Brewing Co. features a 2,000 square foot outdoor lanai, letting visitors kick back and breathe in the fresh island air.
Lounge inside at the U-shaped Koa bar and enjoy local food paired with refreshing beers. There is also a Growler Shack serving beer-to-go that you can take to enjoy throughout the week.
Kona Brewing Co. offers hour-long tours for visitors (ages 15+ only). The tour includes a complimentary KBC gift and four, 4-ounce beer samples.
Try: Lavaman Red Ale, Hibiscus Brut IPA, Black Sand Porter
Breckenridge, Colorado
Colorado is a micro-brew mecca. During your vacation, cozy up to a crackling fireplace with a local brew.
Broken Compass Brewing Company
Breckenridge's Broken Compass Brewing Company offers perfect beers to finish your day on the slopes. With a variety of IPAs, Browns, Reds, and Pales, visitors want to try them all.
The brewery is BYOF, so pack a lunch, drink local beers, and enjoy their collection of old-school games. Brewery tours are available along with "Ridden fat bike brewery tours" where you can coast through the mountainous beauty of Breckenridge at almost 10,000 feet above sea level.
Try: Coconut Porter, Ginger Pale Ale, Peachpricot Blonde, Do You Have a Sour?
Las Vegas, Nevada
Las Vegas might not come to mind when thinking of great beer cities, but hear us out.
Banger Brewing Company
Handcrafted on site, Banger Brewing has two main components for their beers: fresh ingredients and a love for Las Vegas. Banger Brewing Company was created by the city of Las Vegas, for the city of Las Vegas.
Located downtown, Banger wants to put Las Vegas on the map in the craft beer world. Free guided tours are given on site daily.
Try: Big Banger IPA, Chocolate Thunder, White Russian Nitro
Washington D.C.
During your central capital stay, consider visiting one of the city's top breweries.
3 Stars Brewing Company
Founded by two longtime friends, 3 Stars Brewing Company was established to help put the District on the map as a premium craft beer destination. To date, 3 Stars has released more than 200 distinctive beers and has been named DC's Best Local Brewery three times.
The brewery features a home brew shop where you can purchase grains, malts, hops, spices, and yeasts to create your own craft beers. For the beginning brewer, they stock brewing kits and recipes to help you get started on a new hobby.
Try: Southern Belle, Diamonds Are Forever, Ghost IPA
New York City
It isn't hard to find great food and drink in the Big Apple. During your stay, add local beer tasting to your list of things to do.
Brooklyn Brewery
Founded in 1988, Brooklyn Brewery in Williamsburg brews beers that enriches life, culture, and the communities it serves. Instead of traditional advertising, Brooklyn Brewery favors donating beer to small theaters, art galleries, performers, museums, advocacy groups, and more. The brewery hosts a variety of events, including comedy shows, sing-alongs, and "Puppies 'n' Pints," where visitors enjoy beer while meeting dogs up for adoption.
Try: Brooklyn Sorachi Ace Saison, Naranjito, Brooklyn Brown Ale
Ready to try the top (and best kept secret) breweries across the country?
Hilton Grand Vacations has resorts located near all of these destinations. Or refine your taste buds in a different way with a list of the best wineries around the world.