HGV Picks: 9 Great Places to Eat in Orlando
Try one of these amazing restaurants in Orlando's booming food scene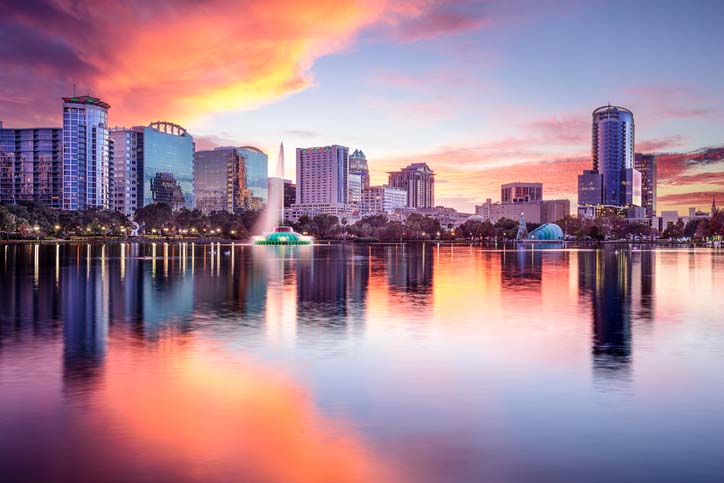 Orlando is evolving into a hip and fresh foodie destination.
The best local restaurants in Orlando may soon outnumber the theme park attractions and entertainment.
It's time to plan a trip to be a part of the culinary gentrification in "The City Beautiful." Enjoy one of these Hilton Grand Vacations picks for some of the best places to eat in Orlando.
Chef Art Smith's Homecomin' Kitchen
Southern comfort food is a must on vacation. When it tastes like an authentic southern grandma's kitchen, it's the real deal.
The helpings at Homecomin' are generous, and the flavors are amazing.
What to Eat: Fried chicken, of course. Try the homemade hush puppies served with pimento cheese and jalapeno jelly.
Reyes Mescaleria
Reyes Mescaleria will remind you of trendy Tulum on Mexico's Riviera Maya. The ambiance, traditional Mexican fare, and mezcal will entice you to come back for seconds.
What to Eat: The carne asada tacos will not disappoint.
The Osprey Tavern
The Osprey Tavern's open concept kitchen and bar area brings a social element to this neighborhood restaurant located in Baldwin Park, just north of Downtown Orlando. The design of this modern American spot leaves you feeling luxurious and trendy, but also cozy and cared for.
What to Eat: Order the whole, grilled branzino or the pork chops in a cider glaze.
Domu
Domu is an intimate, yet hip, ramen destination located in Audubon Park's East End Market – Orlando's European-style artisan hall. This modern restaurant and bar offers homemade noodles, Asian small plates, and offers an extensive list of cocktails and sake.
What to Eat: Try the Richie Rich, ramen topped with a pork broth with pork belly, a soft-boiled egg, and mushrooms.
The Ravenous Pig
The Ravenous Pig is a Euro-American gastropub with a James Beard nomination under their belt. The chefs here have turned their eatery into one of the best local restaurants in Orlando.
What to Eat: Start with the ever-changing charcuterie board and then order a seasonal seafood creation.
Pizza Bruno
It's all about the dough, and Pizza Bruno's chewy yet crispy, fire-kissed crust is delicious. Expect a family-style food hall celebrating traditional Neapolitan-style pies.
What to Eat: Keep it simple and order the Pizza Margarita, or try a dessert pie covered in Nutella and strawberries.
Thai Blossom
Inside Winter Garden's historic Edgewater Hotel, Thai Blossom serves incredible, comforting Thai food. Orlando Magazine has named it the Best Thai Restaurant seven times since 2010. If it's classic Thai food you're craving, this is the perfect place for you.
What to Eat: We recommend the Pad Thai or Roasted Duck Curry.
Enzo's on the Lake
This historic home is now an upscale Italian restaurant overlooking the lake, ideal for a romantic date night out, or a splurge with close friends. Everything here is prepared from scratch, helping Enzo's flourish for more than 40 years.
What to Eat: Get the Sogliola al Limone (Fresh Dover Sole).
Kadence
Kadence is an intimate, nine-seat sushi and sake bar in Orlando's Audubon Park Garden District. What began as a sushi stand in the East End Market, has become a Michelin-rated forever home. Kadence specializes in multi-course tasting menus and incredible sake.
What to Eat: Order a chirashi bowl. You can reserve yours up to a month in advance, or before 3 p.m. the day you plan to enjoy it. Kadence does their part to minimize waste, so you must return the chirashi box for reuse.
Orlando has so many amazing local dining options, mealtime is sure to be a highlight of your vacation.
After visiting one of the great places to eat in Orlando, continue your dining experience by visiting one of the city's top breweries.