Chi-Town Foodies Reveal Chicago's Hidden Gems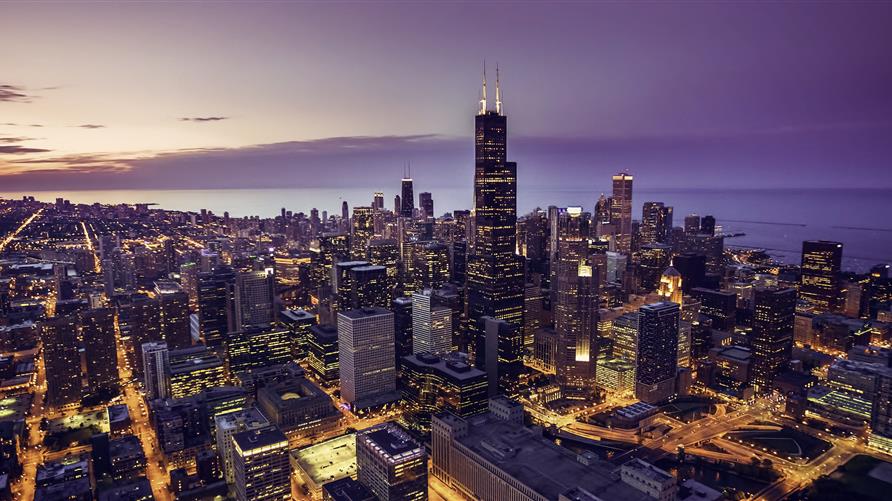 No visit to Chicago is complete without enjoying one of the city's favorite eateries. So we've uncovered where Chi-town foodies love to indulge.
Before we reveal our restaurant picks, check out one of these great Chicago food tours to enjoy several popular restaurants in one afternoon.
Bobby's Bike Hike Chicago Food Tours
If you are looking for great food tours in Chicago, look no further than Bobby's Bike Hike. Whether by biking or walking, Bobby's food tours will let you experience the best of Chicago through your belly. Try one or all of these tours:
Bikes, Bites & Brews Tour – Sample each of Chicago's four favorite food groups: pizza, hot dogs, cupcakes, and beer. You'll cover over 12 miles on the bike!
Chinatown Food & Culture Walking Tour – Curious about Chinatown but unsure where to start? Sample culinary delights from five distinct Chinese regions while learning the history of Chinese immigration to Chicago.
Chicago Favorites Walking & Food Tour – feast on Chicago's culinary legends such as deep-dish pizza, Italian Beef, a Chicago-style hot dog, and dessert.
Pequod's Pizza Chicago
Location: On Clybourn Avenue (in between Lincoln Park and Wicker Park neighborhoods)
Pequod's Pizza developed a cult following by serving pan-style pizza with a "caramelized crust" edge. Mozzarella cheese is then cooked along the side of a cast-iron pan creating a crust unlike any other.
Choose from thin crust to pan pizzas and pick your toppings.
Order a pint of Pequod's Grapefruit IPA, which is perfectly pairs with their caramelized crust
Original Rainbow Cone
Location: Navy Pier (or the original in South Side Chicago)

The Original Rainbow Cone has been around since 1926 and serves a signature layered cone that includes chocolate, strawberry, Palmer House, pistachio, and orange sherbet flavors.
You can visit the original location, complete with awning-covered picnic tables, in South Side Chicago. Or, walk to Navy Pier from Hilton Grand Vacations Chicago Downtown/Magnificent Mile to indulge in a signature cone.
Bombo Bar
Location: West Loop & Old Town
Bombo Bar is famous for Bombolonis – an Italian holeless donut infused with various filling flavors. Bombo's two sites each offer a full menu, but with a slightly different experience.
Bombo Bar West Loop rotates, depending on the season, between a cafe and a cozy heated space. Old Town is a sit-down location. Aside from Bombolonis, try these favorites:
Burnt pepperoni pizza by the square
Bombo Chopped Salad with smoked mustard vinaigrette
Campfire S' mores housemade gelato
etta
Location: Bucktown and Wicker Park area
Simple. Flavorful. Wood-fired food. etta's is a neighborhood hotspot for Chi-town foodies, with a locally sourced New American menu of wood-fired fare & brunch plates. Try some of these crave-worthy dishes:
Chef Danny's personal favorite, the "Fire Pie, topped with sausage, giardiniera, and Chile de Arbol.
Fresh pasta like the hand-rolled "Bucatini Cacio e Pepe"
The Pig Picnic, which features tender slices of pork shoulder and crispy pork belly.
Barcocina
Location: In between Lincoln Park and Lakeview neighborhoods
Barcocina fuses traditional Mexican cuisine and various multicultural cooking techniques into modern Mexican fare. At Barcocina you can gather with family and friends within the open-air garage doors, rustic reclaimed wood, and fireplaces.
Start with the Truffle Street Corn Guacamole
There are so many tacos to choose from – Pineapple Pork, Adobo Steak, and even Mac & Cheese tacos
For dessert share the Banana Nutella Empanadas
Moti Cafe
Location: River North
Discover Indian street food at Moti Cafe. This local favorite can easily become more than your go-to cafe. Moti can be the place where you feel right at home, with excellent service and comforting food, coffee, and tea. Try one these options:
Bhei – puffed rice mixed with onions, tomatoes, potatoes, chickpeas, and tamarind sauce
Moti Fries – baked fries drizzled with signature Moti sauce and fresh cilantro
Maggi Noodles – curry Ramen noodles
Now that you have your restaurants picked out and some great food tours in Chicago to try, check out our 3-day Chicago itinerary.