Hilton Grand Vacations Picks: Best Restaurants in Breckenridge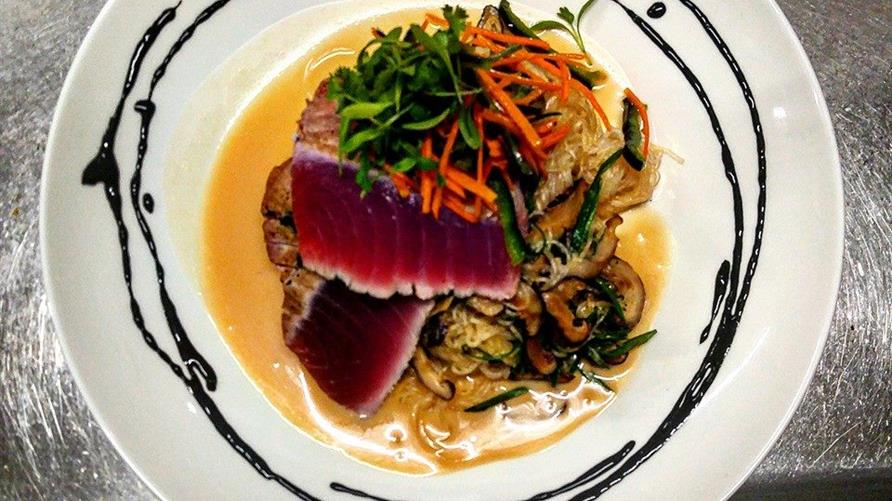 Breckenridge is the ultimate playground for snow and nature lovers. By evening, nothing is better than a local-recommended comforting meal by the fire. Where are the best restaurants in Breckenridge, Colorado?
Here are some of Hilton Grand Vacations favorite picks:
Breckenridge Distillery
Breckenridge Distillery Restaurant brings unique flavors and good company together in a relaxed mountain setting. The head chef designed the menu to give people local, seasonal, and approachable dishes – American food that compliments the fantastic spirits of the Distillery.
Dine on favorites like the Hipster Fries (fries, shishito peppers, bacon, and parmesan), pan-seared duck, and family-style steak. After dinner, share an order of Drunken Doughnuts served with sauces created with their signature liquors – Breckenridge Spiced Rum, Pear Vodka, and Bourbon.
Modis
Modis is a bistro-style restaurant set in a Victorian home and brings modern Asian-flavored fare along with some of the best cocktails in town. Try the mussels – a dish complimented with applewood smoked bacon, garlic, fennel, jalapeno, white wine, fresh herbs, tomatoes, and a sliced baguette for dipping.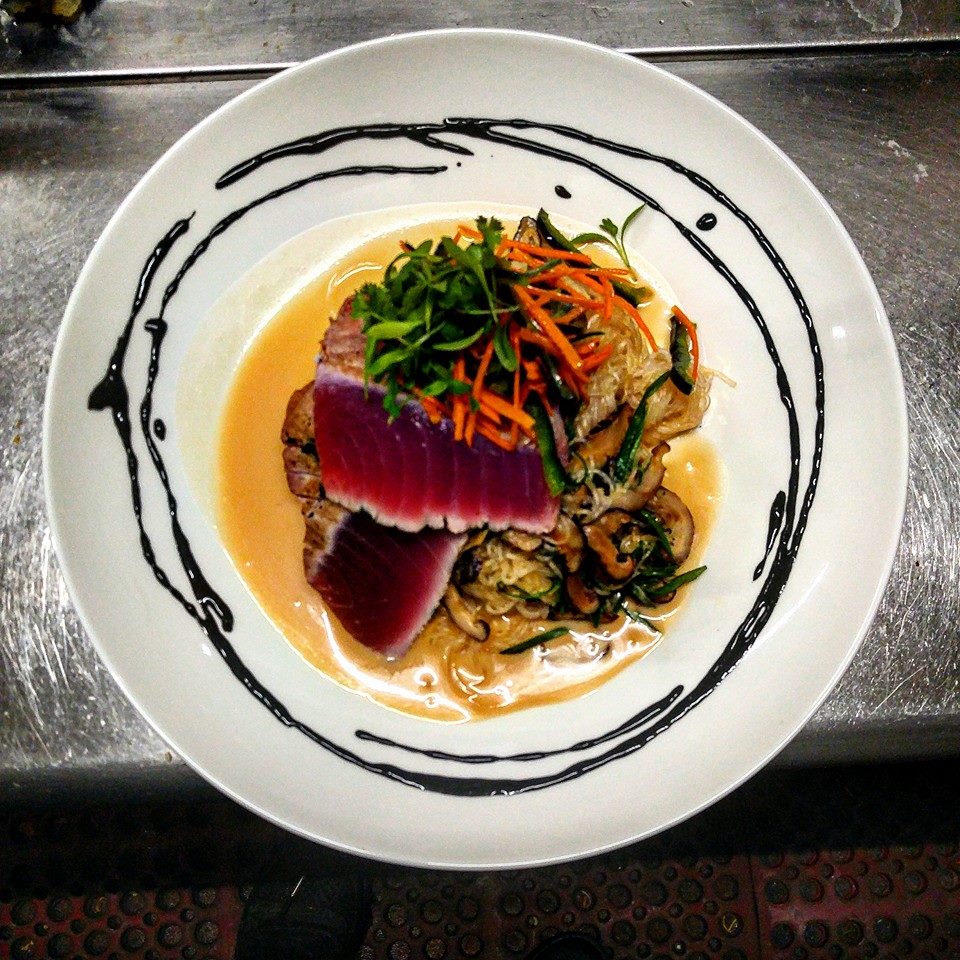 Pho Real
Pho Real is one of our favorite places to eat in Breckenridge after a day on the slopes. This casual pho-centric eatery brings the traditional Vietnamese soups, customizable by type of protein. You can build your bowl to include fixings like basil, bean sprouts, jalapeno, fresh limes, and of course, Sriracha.
Pioneer Crossing
You won't need a horse to get here, just a trusty pair of skis! With gorgeous views at the top of Peak 7 (right off the Independence Super Chair), this is a popular on-mountain lunch experience.
At Pioneer Crossing you'll find hearty, honest food in an atmosphere full of camaraderie and character. After your meal, saddle up your skis and continue right down the mountain.
Briar Rose Chophouse & Saloon
Briar Rose Chophouse & Saloon has been serving high-quality aged beef and fresh wild game since 1963. The chophouse environment brings one of the most elegant dining experiences in Breckenridge, and the back bar saloon pays homage to the town's old West roots.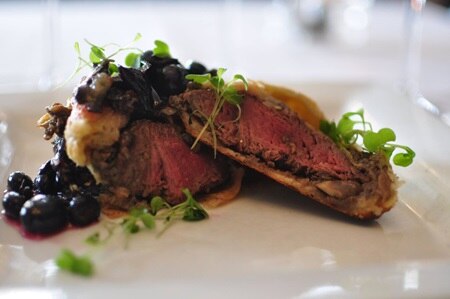 Giampietro Pasta & Pizzeria
Speaking of 1963, Giampietro's has been Breckenridge's resident pizzeria for generations. Declared Best Pizza in Summit County, Giampiertro's is known for its high-quality pizza and traditional Italian dishes.
The Hearthstone Restaurant
Hearthstone is one of the best restaurants in Breckenridge known for hand-cut steaks, wild game, and fresh seafood. Located in the 125-year old Kaiser home, the menu highlights the very best of the Rocky Mountain Region. Locally farmed seasonal products include naturally raised beef and game, sustainably caught seafood, and fresh produce. You can complement your meal with one of over 200 wines from the cellar.
Relish
Relish prides itself on its Breckenridge roots and serves up Colorado-inspired cuisine in both classical and non-classical ways. The restaurant is frequently busy, with locals and tourists enjoying dishes such as Colorado steak, and surf and turf. The menu changes seasonally, and sometimes even daily to adapt to the freshest Colorado-grown products.
Southridge Seafood Grill
Where some seafood restaurants have a mixture of seafood and meat dishes, Southridge keeps seafood firmly at the heart of the menu. The decor is traditional and unpretentious and the fully stocked bar, which is often busy with locals, acts as a centerpiece of the restaurant.
There are so many great places to eat in Breckenridge, but finding the local secrets can make your dining experience even more special.