6 of the Best Restaurants in Park City, Utah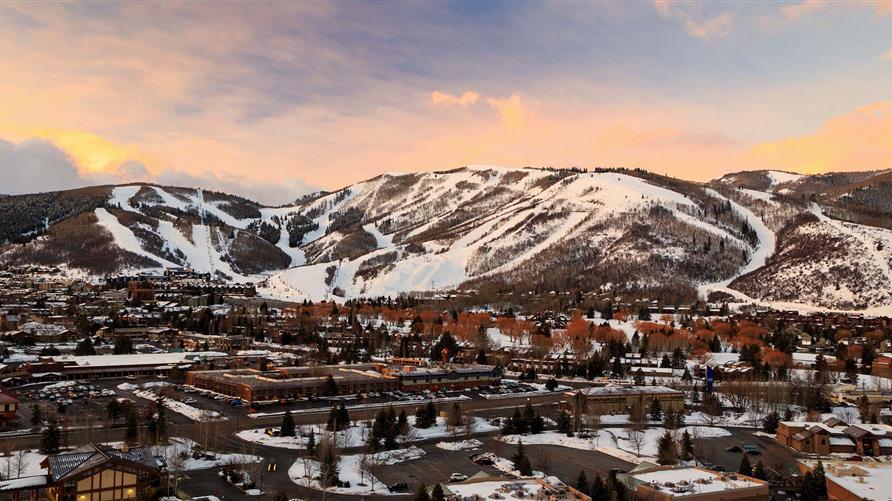 We love Park City.
With miles of ski slopes, a historic Main Street, and so many restaurants to choose from, Utah's hot spot for travel lures visitors who are ready to explore.
Here are a few of the gastronomical gems in Park City you don't want to miss out on for breakfast, lunch, and of course, dinner.
Breakfast
Five5eeds
At Five5eeds, you can find great coffee, great food, and exceptional service. The menu includes dishes crafted from the best in local, seasonal produce, with a definitive nod to the Australian foodie culture.
Their breakfast and lunch dishes exude color and showcase fruits, vegetables, and even edible flowers. Order a more traditional avocado toast, or experience the flavors of their Shakshouka – Moroccan baked eggs, feta, and dukkah.
Atticus Coffee, Books, & Teahouse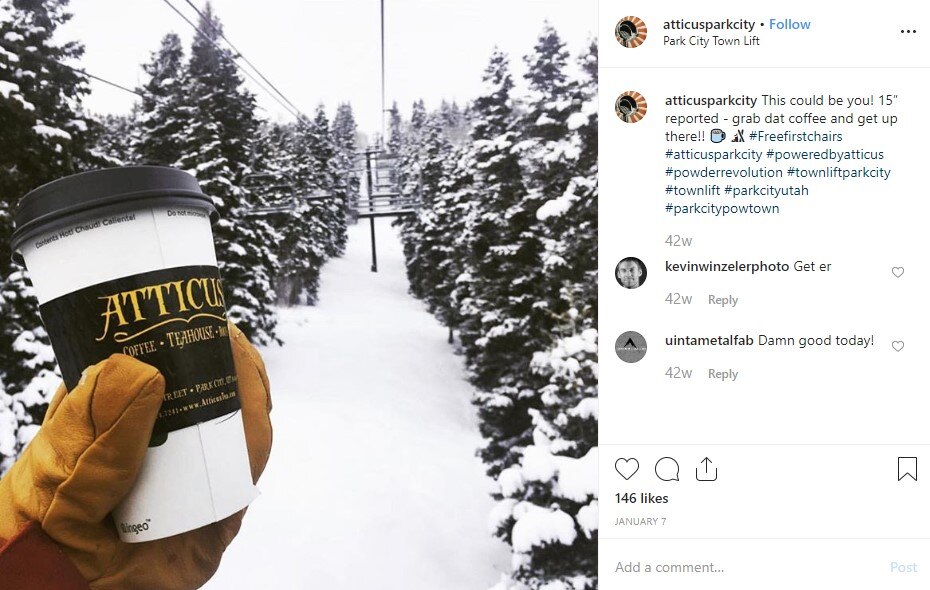 Come to Atticus for the well-priced lattes, stay for the friendly baristas and breakfast dishes. In this part indie bookstore, part coffeehouse, the emphasis on fresh and healthy fare carries over to lunch, which features wraps, salads, sandwiches, and smoothies.
Cozy armchairs and couches dot the space, so curl up and watch the snowfall at one of the best fun places to eat in Park City.
Tip: If you love chai, order the Buddha Bowl. It's a chai-tea-infused oatmeal with caramelized walnuts and berries.
Lunch
Harvest
At Harvest, food is all about provenance, seasonality, creativity, and connection. Whether you are looking for a light lunch or fueling up for a big day on the slopes, you'll find something on the Harvest menu that's perfect for you.
Harvest takes the extra step in sustainability, letting guests know where their food comes from, and that it is free from processing and fuss. The dishes at Harvest will always reflect the season, the location, and the chef's inspiration.
Note: If you love poached eggs on dishes, this is the place to try!
Twisted Fern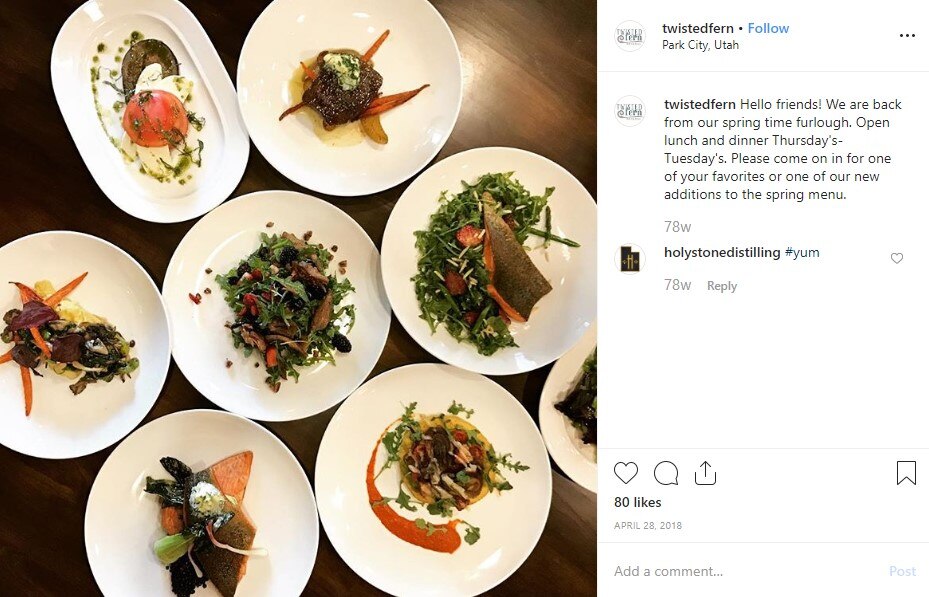 The chefs at Twisted Fern honor the roots of their ingredients and infuse a twist of creativity in a New American atmosphere. The menus at Twisted Fern are a combination of seasonally inspired ingredients sourced from local purveyors or produced in-house.
There is an excellent starter menu where you could sample all of the creative small plates. Or, choose from one of many open-faced sandwiches or burgers, or an entree of P.E.I. mussels in a fennel orange broth. They even have a creative kids' menu with trout and cauliflower grits.
Dinner
Riverhorse on Main
Riverhorse on Main is among an elite list of top restaurants in the nation and is one of the oldest and most distinguished restaurants on Park City's historic Main Street.
As a 16-year recipient of the Forbes Travel Guide Four-Star Award, Riverhorse on Main is praised by restaurant critics and visitors alike as a culinary gem, making it one of the best restaurants in Park City.
Mainly seafood, steaks, and game, (as well as a vegetarian menu with a variety of options) the Riverhorse menu is ever-changing with the seasons.
You can always find a few classics, like Macadamia Nut Crusted Halibut, on the menu. Enjoy a gourmet meal in the heart of Historic Main Street while local artists play an array of music that everyone will recognize.
710 Bodega Tapas and Wine
Also on Main Street, you'll find 710 Bodega Tapas and Wine.
This popular restaurant is a modern Spanish-style tapas bar mixing traditional plates with a twist on the classics. Bring a group to enjoy share plate after share plate, and a bottle (or two) of Tempranillo.
The tapas menu has so many options you'll want to try them all. If you're looking for a few recommendations, try the piquillo peppers stuffed with crab meat, Manchego cheese, and saffron lobster sauce. Or, indulge in the Bodega Paella with chicken, Spanish chorizo, saffron, shrimp, clams, and vegetables.
Is your mouth watering yet? We hope these ideas of the best restaurants in Park City, Utah, make your next trip to the mountains even more delectable.