Take Your Couples-Only Trip to Washington, D.C. to the Next Level With This Hilton Grand Vacations Itinerary
Make the most of your kid-free vacation to our nation's capital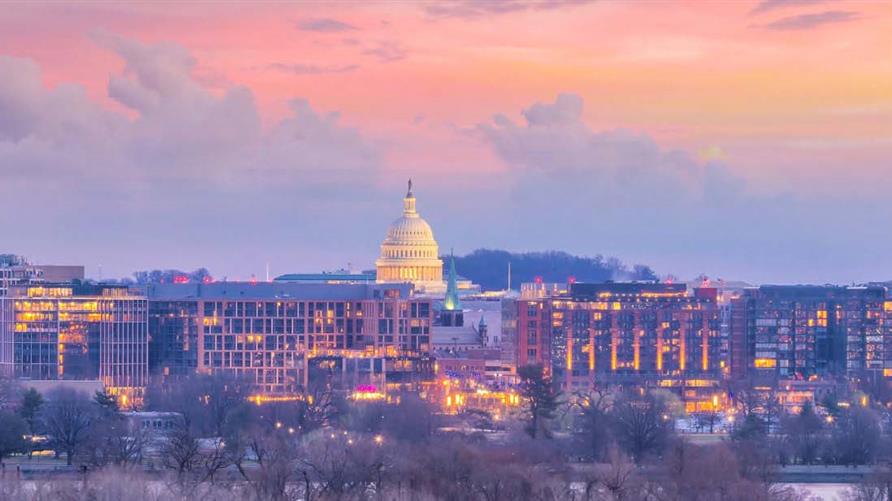 When is the last time you were in Washington D.C. and you weren't chaperoning a field trip - or was your last visit when you were a kid yourself?
It's time to experience the city in a different way. Take an adults-only Washington, D.C. vacation.
There are endless activities to do and sights to see. The city is spread out, so here is our favorite 3-day itinerary that minimizes travel time while hitting all of the highlights.
Day One
Even if it isn't your first D.C. vacation, starting your visit with a hop-on, hop-off tour is a great way to orient yourself with your surroundings. You can hop off at any stops along the way, or ride it once the whole way through.
Check out these sites along the way.
Washington Memorial, Lincoln Memorial and Surrounding Area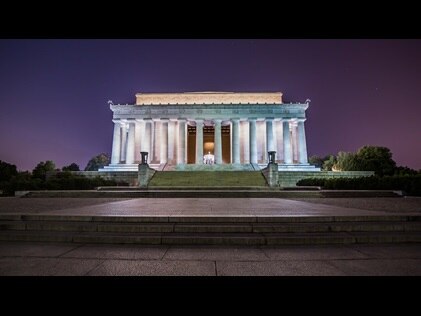 Begin your day at the Washington Monument and make a counterclockwise loop to the Lincoln Memorial and back. Adventurous travelers can ride an elevator to the top of the Washington Monument for views 500 feet above the ground.
Then take a paddle boat around the Tidal Basin, located right by the Jefferson Memorial. Visit the Korean War Veterans Memorial, the Martin Luther King Jr. Memorial and the World War II Memorial along the way.
The National Archives
See the original Declaration of Independence, U.S. Constitution and Bill of Rights at the National Archives Museum. There is also a state-of-the-art theater and a unique gallery devoted to exhibits on newsworthy and timely topics. Special events throughout the year include panel discussions and lectures. Admission is free.
U.S. Holocaust Memorial Museum
The Holocaust Memorial is a collection of resources that educate visitors on the atrocities of the Holocaust, while also honoring the lives and memories of victims and survivors.
The memorial is incredibly moving and is a must see. If you're visiting between mid-March and mid-August, you can listen to Holocaust survivors share their stories at 11 a.m. every Wednesday and Thursday.
The National Museum of African American History and Culture
Be sure to plan ahead for this impressive Smithsonian creation, as it's extremely popular, especially from March to August. If you know what day you want to go, you can reserve passes months in advance. Same-day passes are released online at 6:30 a.m. Opened in 2016, the museum is the only one in the nation devoted exclusively to African-American life, history and culture.
Grab a bite to eat at the Sweet Home Cafe, featuring authentic dishes from the "Creole Coast," "Agricultural South" and more.
Day Two
Start your second day in the city with thought-provoking activities. D.C. offers a variety of activities from which to choose.
Think-Tank Discussion
Some of the top brains in the world discuss and communicate their ideas in Washington, D.C. Think tanks like the Brookings Institution and the Carnegie Endowment for International Peace offer talks and informative discussions about relevant topics.
Arlington Cemetery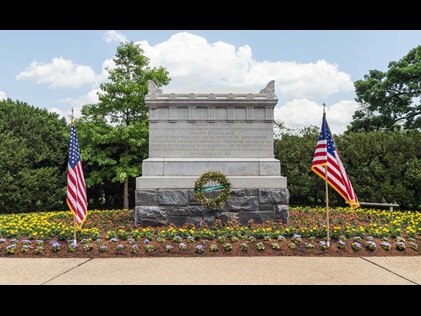 More than 330,000 American servicemen, as well as many famous Americans, are buried at this 624-acre national cemetery. Visitors can walk the grounds for free or take a guided bus tour. Be sure to see the Changing of the Guard ceremony at the Tomb of the Unknown Soldier. Then visit Arlington House, the former home of Robert E. Lee, which provides one of the best views of Washington, D.C.
Embassy Row
Take a walk down Embassy Row, and you'll be transported to far off lands. During the month of May, you can check out special events including open houses, flower marts, chef challenges, street festivals and more.
Food Hall Tours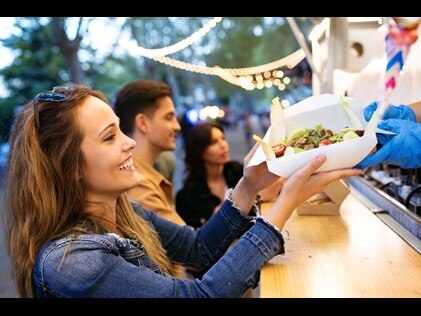 D.C. has a variety of food halls to visit. Depending on where you are in the city, choose from Eastern Market on Capitol Hill or Union Market with its 200-year legacy. After a sampling or two, purchase something to-go to enjoy during the next recommendation.
National Gallery Lawn
Grab your food hall picnic and a blanket, and head to the National Gallery of Art Sculpture Garden. During the summer, there is outdoor Jazz in the Garden from 5 to 8:30 p.m. on Fridays. During the winter, the garden fountain becomes an ice skating rink. Takeaway food is also available at the Pavilion Cafe on the premises (which also offers alcoholic beverages).
The National Gallery displays one of the most extensive collections of masterpieces in the world. It includes paintings, prints, photographs, sculptures and decorative arts.
The Kennedy Center
Get tickets to a show at Washington's premier concert hall. Or, the venue also offers a free performance every evening at 6 p.m. Programs include performances by the National Symphony Orchestra, jazz musicians, poets and dance troupes. The Kennedy Center also hosts a full calendar of events and provides free guided tours.
Day Three
Washington, D.C. is more than museums and memorials. There are a variety of outdoor activities worth adding to your itinerary.
Self-Guided Neighborhood Tour
Learn about the history of Washington D.C.'s neighborhoods by following one of Cultural Tourism D.C.'s walking trails. The illustrated signs combine stories, historical photos and maps. Explore a variety of communities, including Adams Morgan, U Street, Barracks Row and themed trails like the Civil War to Civil Rights Downtown.
Miscellaneous, Unplanned Adventure
Sometimes making plans can be overrated. Depending on the day of the week you might find yourself at a cooking class, street festival, sporting event or an art installation.
Farmer's Markets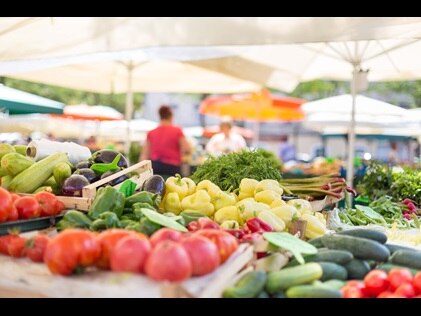 Surrounding Washington D.C. is the fertile farmlands of Virginia, Maryland and Pennsylvania, so D.C. has some quality farmer's markets. You can find one nearly every day of the week, like the Dupont Circle Market on Sundays, or the lunchtime White House Market on Thursdays.
D.C.'s Wine Country
Loudoun County is filled with rolling green hills and grape vines, making D.C.'s wine region a top destination for tasting. Pack a picnic and spend your afternoon outside among the vines, sipping Chardonnay and Cab Franc. Or if you don't feel like leaving the city, you can always sip a D.C.-made rosé on the lively waterfront at District Winery.
Dinner and Drinks in Georgetown
After a full three days of sightseeing, head to Georgetown for dinner. This neighborhood has a laid-back feel with small streets that are perfect for strolling. Explore the shops, restaurants, busy bar scene and scenic waterfront.
Washington, D.C. is an amazing location for an adults-only vacation, but it is also an ideal educational experience for children. If you'd rather bring the whole family, read on for ideas of what to do in D.C. with kids.