Keep Your Sanity While Planning a Trip with Friends Using These 3 Apps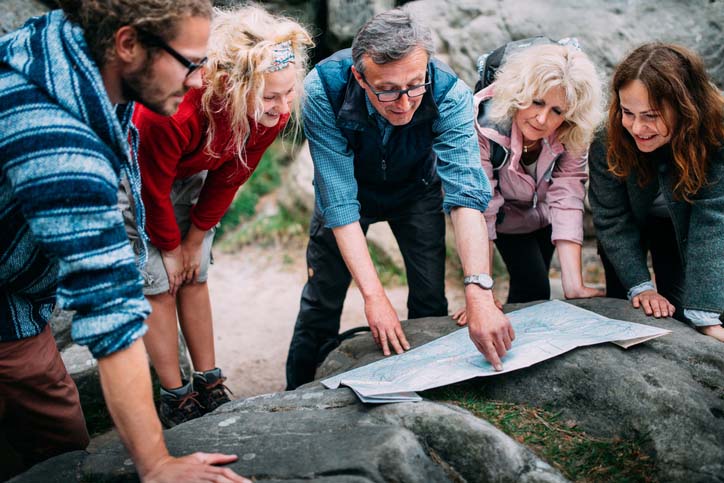 Family reunions. Bachelor/Bachelorette parties. Weddings. Girlfriend Getaways. Milestone birthday celebrations. Does all the planning a trip with friends, excite you make you want to hide your head in the sand?
If the idea of coordinating meals and activities for more than yourself and your significant other give you heart palpitations, Hilton Grand Vacations suggest four apps to help ease the headaches of planning a trip with friends.
Travefy collates flight and hotel information into a single, sharable itinerary. It also bundles online reviews and contact information in your itinerary. You can solicit input, offer suggestions via the built-in chat feature, or run a poll to settle on final decisions.
Splittr helps simplify the process of settling the bill. If one traveler is booking the hotel, another is booking the sunset cruise, and a third is securing yoga classes, Splittr will split expenses. It works offline (read: no roaming fees) and integrates currency conversion. Add up expenses as you go, then settle them in your home currency. Each time you add an activity, tag those who participated. At the end of the trip, Splittr instantly generates a final bill for each traveler. While this app doesn't allow you to pay, the next one does...
Venmo is a must for planning group travel. You can use the Splittr app to divide up all of the expenses and then simply "Venmo" the payments using the money you have in Venmo or by linking Venmo to your bank account or debit card.
One more tip for planning the perfect trip with friends - consider Hilton Grand Vacations for your stay. With beautiful resorts at desirable destinations around the world, you're sure to find a spot that everyone will love.