Summer Education Vacations
Expand your mind with these unique family vacation ideas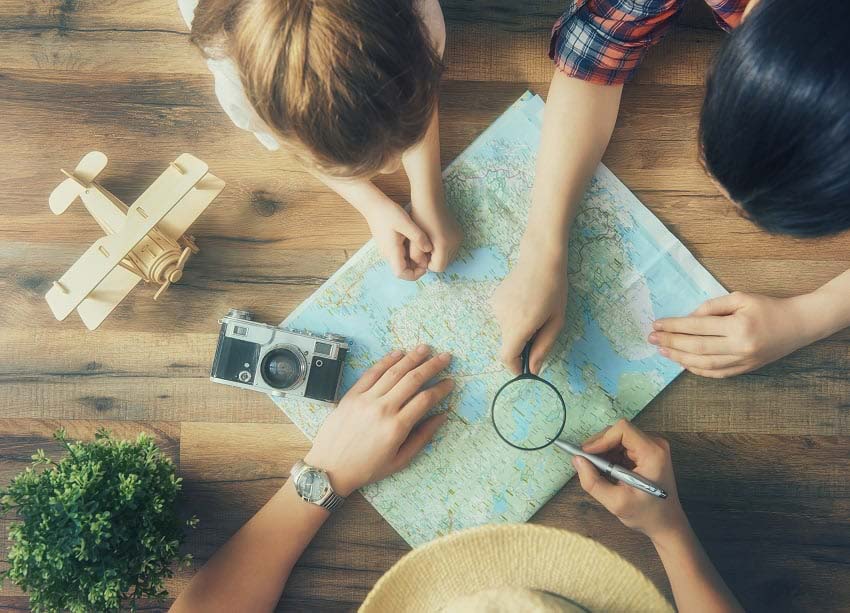 Do you ever feel like swimming pools, water parks and amusement parks are the only things your kids want to do on summer vacation?
A break from school is a great time to relax and set aside the textbooks, but that doesn't mean there aren't opportunities to learn. There are many great ways to have summer education vacations.
Your child's new teacher will be impressed with the inevitable "How I Spent My Summer Vacation" essay about sleeping underneath dinosaur bones at the Smithsonian or a spending a moment of silence at Pearl Harbor.
Here is Hilton Grand Vacations list of educational vacations in USA that are excellent summer trips for kids.
Washington, D.C.
Washington, D.C. is a mecca of educational activities for kids of all ages. From museums to monuments, many of which offer free admission and delicious cafe food options, you won't run out of ways for your kids to learn .
Spend the Night at a Smithsonian Museum
This activity is just like the movie, Night at the Museum, minus the talking historical figures and come-to-life creatures. The whole family can roll out sleeping bags beneath a 50-foot whale, under a space shuttle, or inside the home of the Star-Spangled Banner. The American History Museum, Natural History Museum, Air and Space Museum, and National Portrait Gallery all host Smithsonian Sleepovers that feature tours, games and crafts.
International Spy Museum
With interactive exhibits, actual spy artifacts and spy-knowledge checks, the International Spy Museum is non-stop fun and education for kids and adults alike. Visitors can take an undercover mission to test their spy abilities during their museum exploration. At the end of your visit you'll get a performance debrief and summary of your top spy skills.
Where to Stay: The District by Hilton Club
Williamsburg, Virginia
If you plan on vacationing longer, consider road tripping south to visit Jamestown and Colonial Williamsburg. This is especially beneficial if your student will be studying this time period in history come the new school year. After the educational and fun Colonial experiences, treat your kids with a visit to the nearby Busch Gardens.
Bonus: this amusement park even sneaks in an educational element, the Animal Insider Tour. Learn how Clydesdales and Border Collies are trained, and get the opportunity to feed a wolf.
Where to Stay: Doubletree by Hilton Hotel Williamsburg
San Diego, California
San Diego is a top summer vacation destination, thanks to the comfortable weather, beaches and family-friendly things to do.
Family Glamping at San Diego Zoo Safari Park
The San Diego Zoo is world famous, but further north, the San Diego Zoo Safari Park offers the ultimate summer trip for kids. Spend the night under the stars listening to the sounds of the wildlife that surround you. The Roar and Snore Safari includes camp activities, an after-hours look at the wildlife, guided walks, a campfire program, dinner, evening snack, and breakfast the following morning.
LEGOLAND California Resort
Legoland may be an amusement park, but it's also an inspiring site for future engineers and architects. In between the different "lands" with themed rides, you will find play spaces with thousands of Legos to build and create.
Where to Stay: Hilton Grand Vacations Club at MarBrisa
Oahu, Hawaii
We don't need to go into detail to the reasons why Hawaii is an ultimate family getaway. Besides water activities and waterfall hikes, Oahu offers families wonderful ways to learn history and island culture.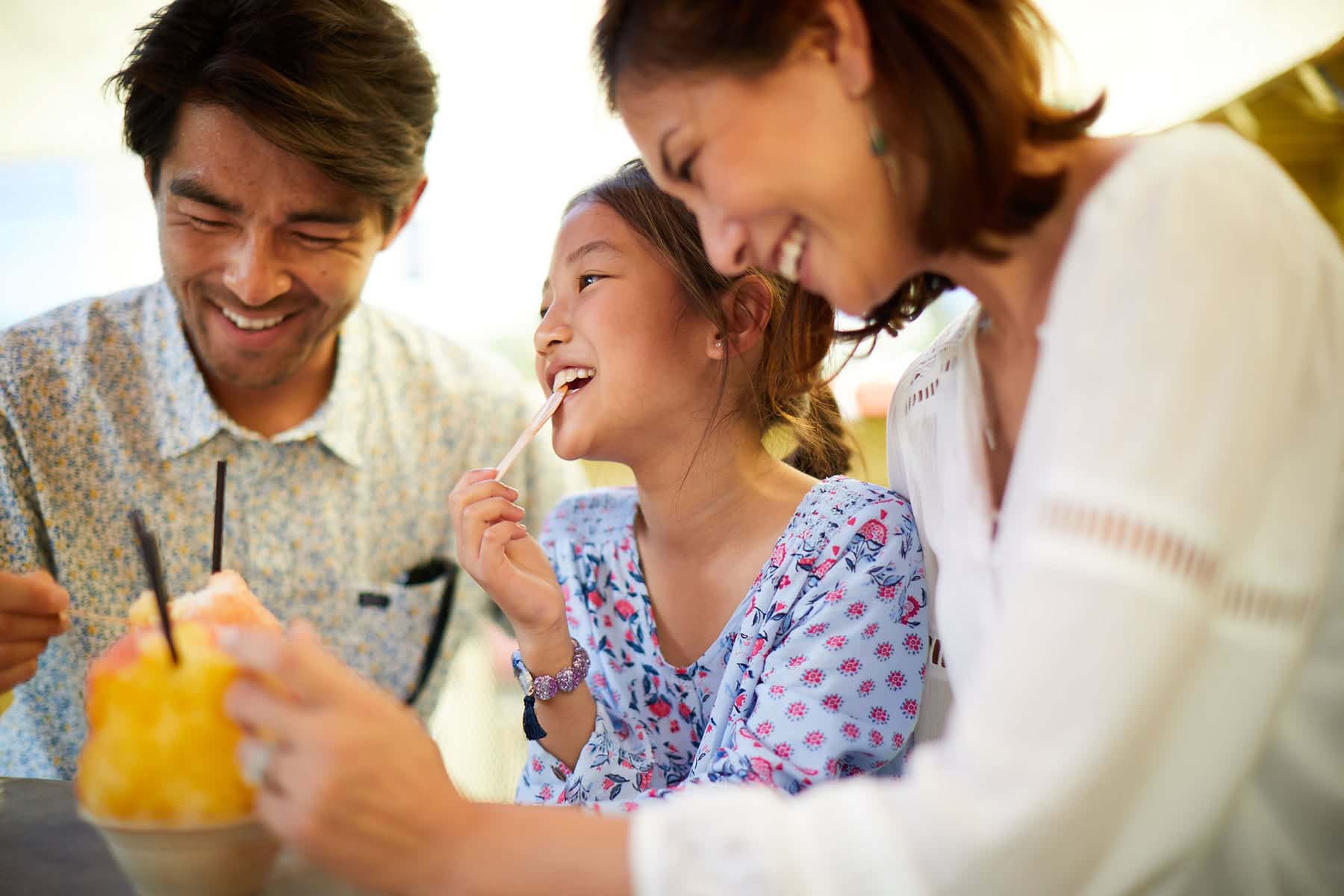 Pearl Harbor Tour
Pearl Harbor's historical significance will not be lost on children. Prepare ahead of time by reading books about Pearl Harbor and talking about what they will see.
Polynesian Cultural Center
Experience thousands of years of culture from six different island nations at the Polynesian Cultural Center. Examples of educational summer vacations activities include playing ancient games, learning how to fish without a net and sampling poi.
Where to Stay: There are a variety of fantastic Hilton Grand Vacations resorts to choose from.
New York City
While New York City is a playground for adults, the island and its boroughs offer choices for kid-friendly fun, too.
The American Museum of Natural History
A favorite with visitors of all ages, this museum has a little bit of everything. From colossal dinosaurs and giant whales, all the way down to flowers and gemstones, you'll find the whole range of the natural world on display.
Story Time at the MET
Stop into the Metropolitan Museum of Art for their free story time for kids. It's a special experience to listen to a picture book adjacent to some of the most famous art in the world.
The Cloisters Museum
The sister museum of the Metropolitan Museum of Art, this institution showcases the art, architecture and culture of medieval Europe. Kids will learn about the mythology and history of the famous unicorn tapestries, the culture of knighthood, and even the way castles and cloisters where built in the middle ages.
Where to Stay: Choose from three Hilton Grand Vacations New York City properties.
Orlando, Florida
While you're probably there to visit the famous theme parks, Orlando has so many other educational gems to visit with the whole family.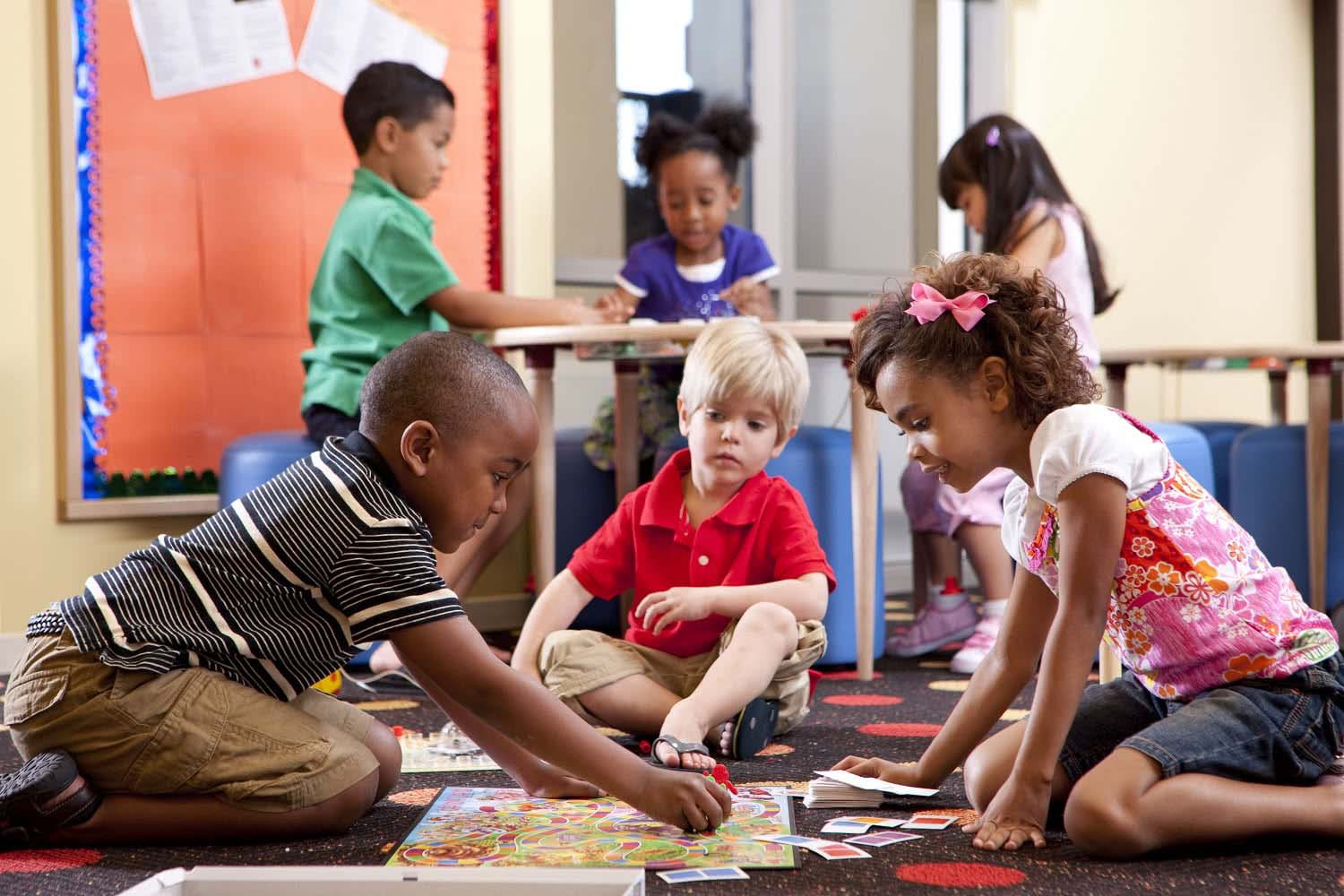 Kennedy Space Center
The Kennedy Space Center is one of the premier institutions in the country where visitors can learn all about the science and history of space flight around the world. With interactive presentations, real space artifacts and even an entire Space Shuttle Complex, you'll learn so much about our galaxy and beyond.
Wonderworks Orlando
Wonderworks is a fantastic way to trick your kids into thinking they're just playing. They'll learn about the laws of physics, how weather patterns form and how sound waves function in the many diverse and hands-on exhibits at Wonderworks.
Where to Stay: Pick from our four fantastic Orlando Hilton Grand Vacations properties.
Wassaw Island, Georgia
This stop is perfect if you have time to spare for a road trip and want your teenagers to get away from their mobile device.
The Caretta Research Project is a special way to connect with nature (and with each other). Groups of eco-volunteers ages 15 and older can help a threatened species: loggerhead sea turtles.
Join others from all over the world on the beaches of Wassaw National Wildlife Refuge, to help staff biologists monitor egg-laying and hatching activity, and to collect data on the loggerhead sea turtles.
Where to Stay: Hilton Garden Inn Savannah Historic District
Happy Travels!
Taking an educational vacation in the U.S.A. is fun for the whole family and fosters a habit of lifelong learning.
Need more reasons to take a trip? Read on for more information about how vacations positively impact your children.