5 Reasons the Quin Will Be Your New Favorite NYC Home Away from Home
With a coveted Billionaire's Row address, this boutique vacation hot spot puts the best of Manhattan at your doorstep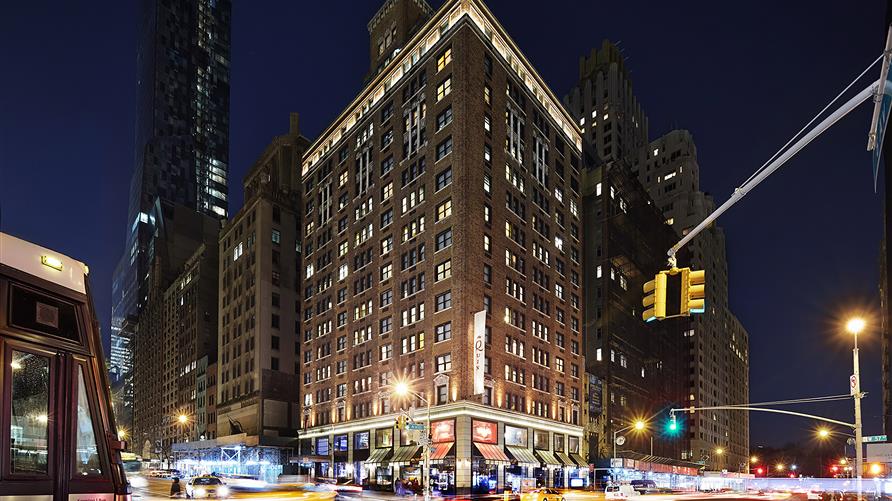 Just one look at The Quin Central Park by Hilton Club, Hilton Grand Vacations' latest boutique-style vacation ownership property in Manhattan, and you'll see why it's a great place to stay when you're visiting New York City.
From lavish rooms and a lasting legacy to superior amenities and a desirable location among the most luxurious New York City streets, here are five reasons you should give The Quin a look next time Lady Liberty calls your name.
1. The Location
You can't beat it. The Quin is located on the corner of West 57th Street and 6th Avenue along Manhattan's Billionaires' Row. According to Bloomberg, West 57th has been named the World's Top Luxury Street, giving all who stay here a taste of the high life and the opportunity to connect to all the city has to offer, from elegant dining experiences to Broadway shows and high-end shopping.
It's just two blocks south of Central Park South, within walking distance from Carnegie Hall, Times Square and 5th Avenue, and an easy commute to the city's major transit hubs allowing for straightforward travel up and down Manhattan and to the outer boroughs.
2. The Rooms
This isn't your typical New York City hotel. The Quin's spacious studios and 1-bedroom suites feature master bedrooms adorned with king-size beds and luxurious linens, separate parlors with beautifully illuminated workstations, and modern bathrooms outfitted with walk-in rain showers and soaking tubs – all the comforts of home and then some.

And you can't forget the incredible Central Park views many of the rooms offer. It's no surprise that The Quin was named among the top hotels in New York City by Travel + Leisure.
3. The Amenities
The Quin is the ideal place to stay whether you're in the city for business or pleasure thanks to a range of thoughtful amenities designed to make you feel more at home.
Get a workout in at the state-of-the-art Technogym® Fitness Center, including Peloton® bikes and scheduled fitness classes. Stay connected at the Business Center and drawing room, or conduct business from the resort's stylish meeting spaces.
The Quin also offers tailored concierge services. You'll feel like a true New Yorker in no time.
4. The Food
The Quin is also home to The Wayfarer, a popular American Grille serving classic fare in chic interiors imagined by Meyer Davis. Think "old gentleman's club meets disco-era" design accents.
Come for a leisurely drink followed by a steak or seafood dinner. The Wayfarer also serves a hearty breakfast, weekend brunch, coffee and pastries, and power lunch.

Better yet, Hilton Grand Vacations Owners can enjoy 15% off their bill as part of the Elevated Rewards program.
5. The Legacy
Built in 1929 at the peak of the Arts and Crafts movement, The Quin's beaux-arts bones became a hub for some of the century's most celebrated artists and musicians, especially those with residencies at Lincoln Center. Most notably, Georgia O'Keefe and Marc Chagall made their homes within these quarters during their tenure in the city.
Today, The Quin celebrates its rich cultural history with its art-laden walls and thoughtfully designed interiors inspired by the seductive curves of an ebony grand piano.
Fill your bags and your belly, then rest your head in a storied space brimming with inspiration.
Learn more about The Quin Central Park by Hilton Club and how you can make it your more permanent place in the city.