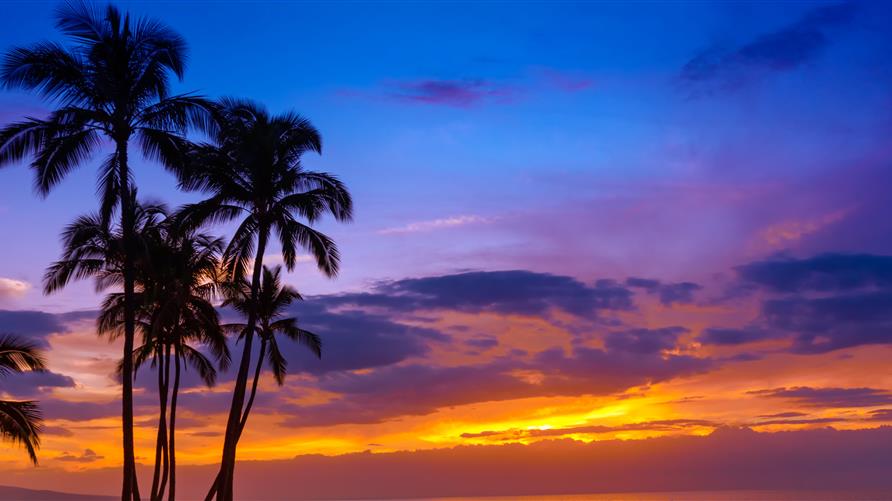 Between the sweet smell of plumerias and trade winds rustling against palm leaves, there is no single reason why Maui is named one of the best island destinations. Check out our Maui 3 day itinerary for a taste of what Maui has to offer.
Where to Stay
Members enjoy access to a vast collection of resorts in Maui, including the Maui Bay Villas by Hilton Grand Vacations Club. This oceanfront resort will hug the coast of Maalaea Bay and feature contemporary styled suites paired with extensive amenities, including a super pool with pool bar, oceanfront beach club, a large clubhouse and much more. With a convenient location, Maui Bay Villas will offer a perfect launchpad for exploring Maui.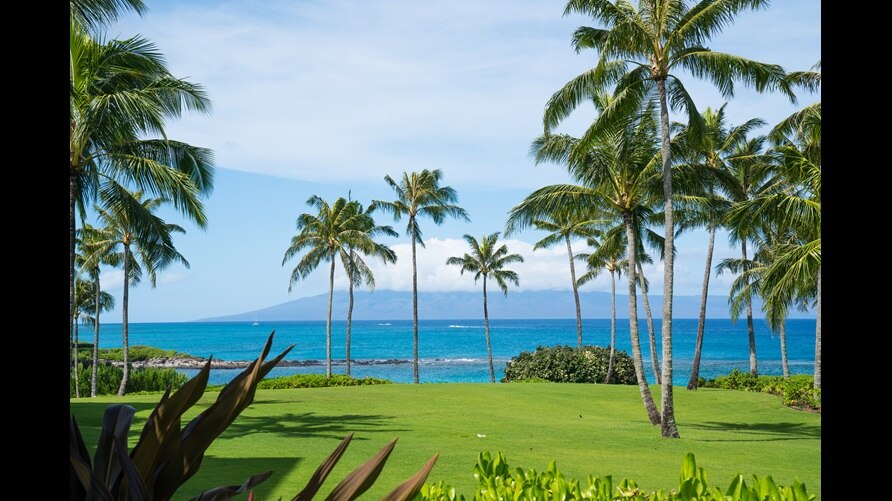 Here's how to best visit Maui in three days:
Day One
Molokini & Turtle Arches Snorkel
Spend the first day of your Maui 3 day itinerary sailing to Molokini. Maui's iconic crescent-shaped islet is a protected marine conservation area only accessible by boat with a certified tour operator. Pacific Whale Eco-Adventures is a long-time favorite.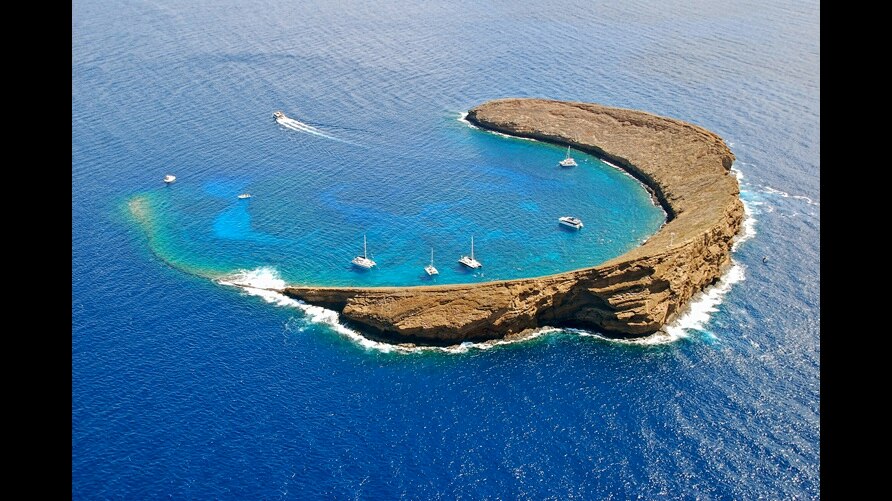 Your five-hour experience continues with Turtle Arches, a bonus snorkel site with its underwater lava formations and sea turtle sightings. Your experience also includes:
Continental breakfast
A delicious BBQ lunch prepared onboard.
One complimentary alcoholic beverage.
After you arrive back to the island, spend the rest of your day relaxing outside beneath a shade tree.
Day Two
Road to Hana
Visitors have said that the way to Hana is about the journey, not the destination. The full drive to Hana takes all day but, if you are going to visit Maui in three days, we recommend driving half-way to Hana and turning back mid-afternoon. The road to Hana is very safe and well-maintained, but we still don't recommend driving in the dark.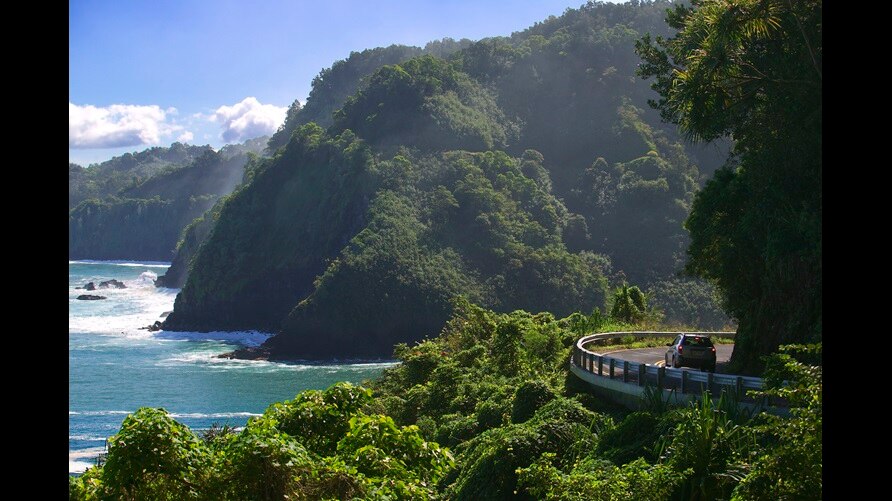 During your half-way road trip to Hana, you'll want to stop off at these stops:
While on your way back, stop for dinner at Mama's Fish House in Paia. You will need a reservation here, so book well in advance. Mama's daily-changing menu lists the name of the fisherman and where they caught the fish.
Time to head to bed early since your last day in Maui has a very early wake-up call.
Day Three
A Volcano Sunrise to a Luau Sunset (and beach time in between)
The Volcano
Even if waking up early on vacation is the last thing you'd do, make an exception for a sunrise above the clouds on Haleakala. Choose from guided to self-guided bike tours at the top of the 10,000 ft summit. After witnessing the sunrise of a lifetime, cruise down the volcano on a top-of-the-line Kona bike.
Note: This 8-hour tour begins at 3 a.m., but the views are worth it.
The Beach
Head to Makena Beach, one of Maui's signature beaches to relax. Located in Kihei, Makena is one of the most extensive undeveloped beaches in Maui. There are food trucks parked nearby, so order a shrimp plate and enjoy the white sand and views of the islands of Molokini and Kahoolawe in the distance.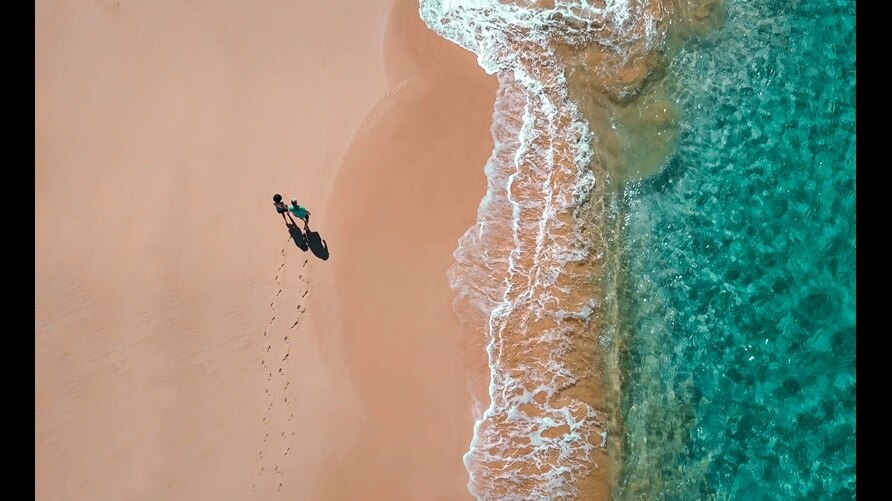 The Luau
To commemorate your last evening on the island, book a traditional luau at the Grand Wailea Maui, A Waldorf Astoria Resort. Ancient Polynesian storytelling combined with chants and hula dancing, bring the history of Maui to life. Hele Mai, come and enjoy the magical enchantment of Honua'ula.
Our Maui 3 day itinerary is meant to give a taste of what this enchanting island has to offer. But there is no way you can see everything on a visit to Maui in 3 days. You'll certainly be back to uncover more of Maui's magic or even to island-hop to our other Hawaiian island resorts.