Off-the-Beaten-Path Vacations: Dunkeld, Scotland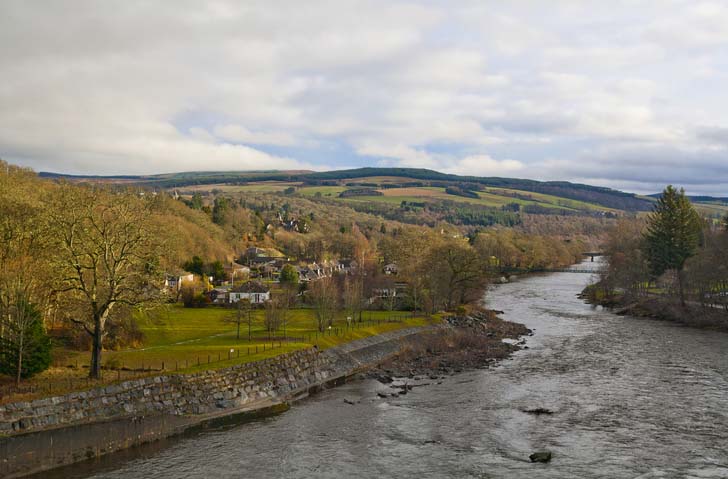 Edinburgh might be at the top of your Scotland sightseeing bucket list, but you'd be amiss not to consider Dunkeld as a quiet vacation spot away from the tourist traps and bustle of the city.
Perched on the banks of the River Tay just a 13-mile drive from Perth, Dunkeld makes for a quiet countryside escape laced with Scottish heritage and outdoor adventure the whole family will enjoy. The major sights here are less crowded, just as picturesque, and set away from the main drag.
If you're looking for a peaceful Scottish escape, this is your place. Here's what to see and do during your stay beyond the beaten path.
Dunkeld Cathedral
Dunkeld is rich with historic structures, including Dunkeld Cathedral, an 11thcentury cathedral completed just before Henry VIII took the throne. Stop here to stroll the beautiful grounds and interiors, and to snap a photo with a pristine piece of Scottish history.
This site is conveniently located just a short walk from Hilton Grand Vacations Club at Dunkeld.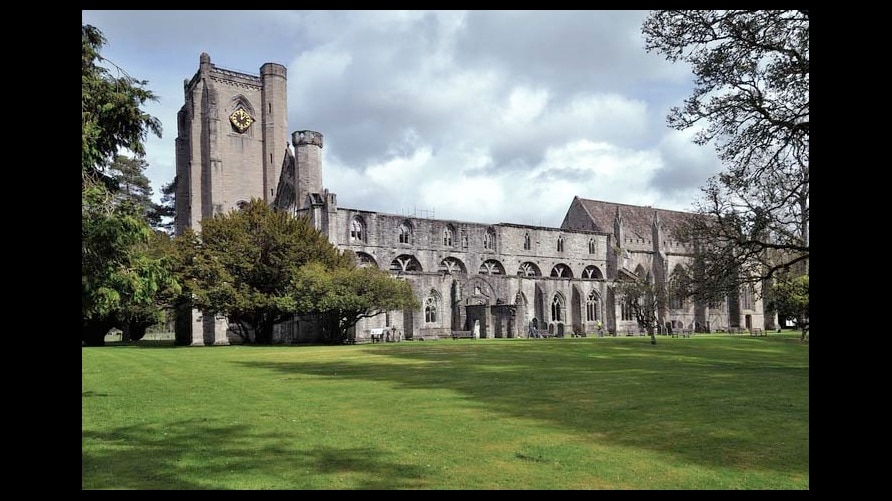 Put on your hiking boots to step back in time among a forest of towering Douglas firs (some of the tallest trees in Britain) and winding paths leading to the roaring Black Linn Waterfalls.
Now a beloved Scottish heritage site, The Hermitage woodland walk was originally designed as an outdoor pleasure ground in the 18th century for the Dukes of Atholl. At its center is Ossian's Hall, a recently restored structure decorated with mirrors, sliding panels and paintings.
Remember to bring your binoculars to spot local birds and other wildlife such as deer, foxes and an occasional badger.
Canyoning and Rappelling Tours
If you're looking for action and adventure during your stay in the Scottish Highlands, look no further than a guided full- or half-day trip to the Dunkeld woodlands where you can climb, abseil and rappel down the picturesque canyons and crevices of this spectacularly rugged landscape.
No worries if you're new to the sport – there's a tour available for everyone, no matter your level of experience. Each comes with the high-quality hooded wetsuits, canyoning shoes, socks, gloves, and any other equipment you'll need.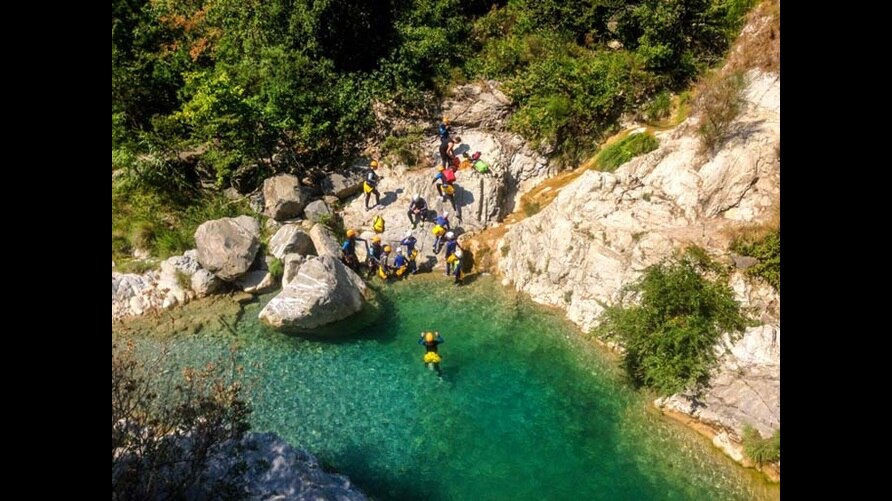 Cathedral Street
Ready your camera for a walk down Cathedral Street, the high street lined with colorful 17th and 18th century homes beautifully restored by the National Trust.
Be sure to stop at The Cross to admire the Atholl Memorial Fountain.
Salmon Fishing
Spend some peace and quiet fishing for the salmon that leap up the loch-fed River Tay. There are several fishing tour groups in the area that'll help you hook the freshest catch.
Pick up a few souvenirs at the Ell Shop, named after the traditional unit used by weavers to measure cloth. You'll find no shortage of Scottish treasures, including bespoke items, crafts and traditional sweets.
Choose a half- or full-day adventure where you'll get to test the all-terrain capabilities of a Land Rover across 70 miles of upland forest and moorland tracks while accompanied by a qualified instructor with a wealth of knowledge on the area.
Check out Hilton Grand Vacations Explorer Chris' experience behind the wheel during his recent trip to Dunkeld.
Not afraid of a little mud? Take a more rugged off-road adventure on the back of an ATV. Hit the wide-open forest tracks and steep-sided hills for an adrenaline rush, plus stunning views and wildlife sightings guaranteed to take your breath away.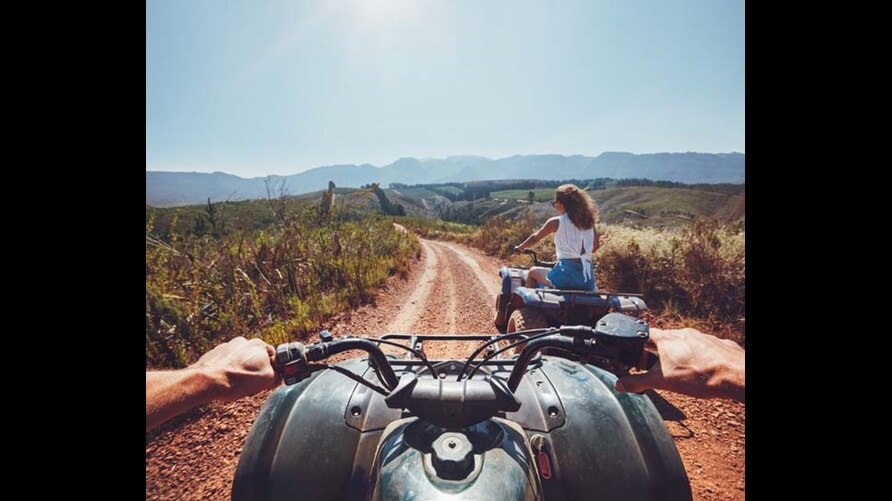 Start planning your stay by booking suite-style accommodations at Hilton Grand Vacations' Scotland resorts, ranging from cozy Scottish cottages to beautifully preserved historic estates.