Weekend NYC Getaway: The Residences by Hilton Club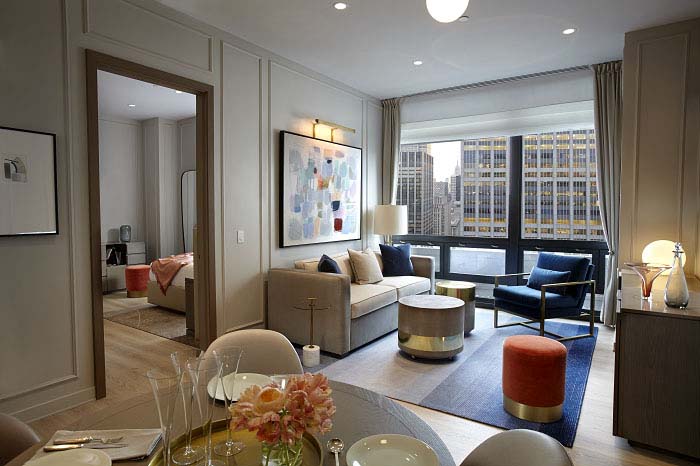 For the past several years, I have visited New York City to celebrate birthdays and I've had the pleasure of getting to know the staff at West 57th Street.
This year, our trip coincided with the grand opening of The Residences by Hilton Club, which we and other Owners staying in the NYC properties were cordially invited to attend.
The Residences by Hilton Club are located on the top floors of the Hilton Hotel in Midtown NYC with spectacular views of Central Park. Conrad Hilton, the founder of Hilton hotels, previously used the floors himself.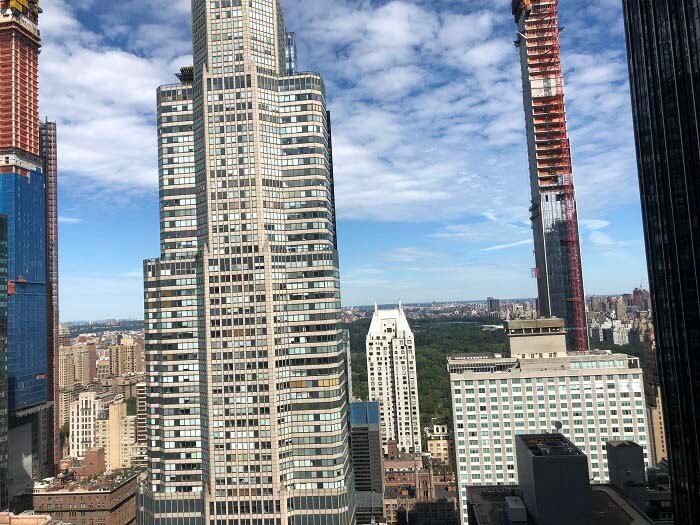 Mark Wang, chief executive officer of HGV, cut the ceremonial ribbon. He was thrilled to open The Residences and reinforced his commitment to enhance Owner experiences and new locations within Hilton Grand Vacations and Hilton Club.
He was very proud of the continued relationship with Hilton Hotels. I was impressed with how approachable Mr. Wang was. He took the time to greet each Owner. It was obvious that there is a corporate culture of hospitality and service, which emanated from the top.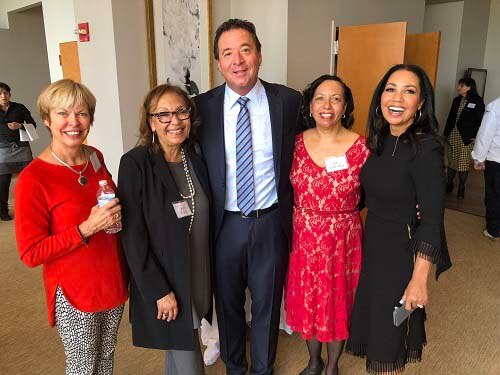 Several of the staff from West 57th were invited, including Ovi, our bellman. It was so pleasant watching the personal interaction between Ovi and Mr. Wang.
Following the ribbon cutting, there was a champagne toast, including the sabering of a bottle by critically acclaimed chef, David Burke and a fountain of stacked champagne glasses. We sampled delicious hors d'oeuvres and had a piece of tasty, travel-inspired cake.
Following the ceremonies, we toured the beautiful accommodations in The Residences by Hilton Club. The studio and 1-bedroom units are spacious and beautifully decorated in chic modern fashion. The owner's lounge will definitely be a place for Owners to gather and share vacation experiences.
During our trip we were able to attend a dinner reserved for Elite members. This very special dinner was held in the boardroom of the James Beard house. The visiting chef was from Merriman, which is a Hawaiian inspired restaurant in Honolulu. Sharing the time with other HGV Owners was a great dining experience, each sharing their unique experiences with vacation ownership. I made 10 new friends over a wonderful dinner and received a chef apron from the Hilton Grand Vacations as a commemorative gift.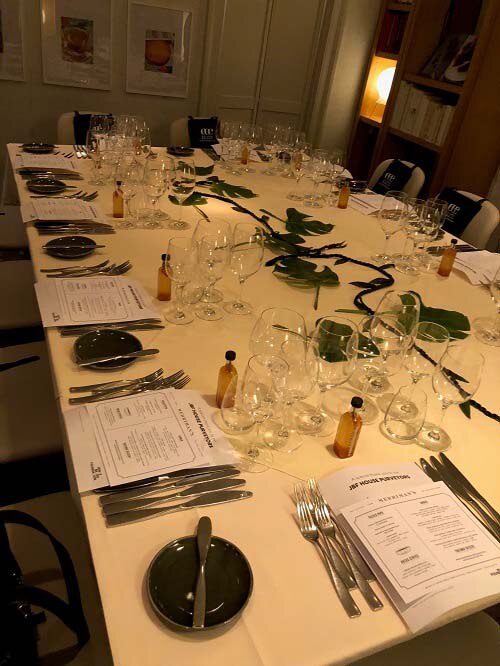 As a highlight, we attended Champagne School at Flute on 54th Street, a Champagne bar conveniently located within walking distance of Hilton Grand Vacations at West 57th Street. We learned about the preparation of Champagne from the owner himself and sampled several exquisite Champagnes. Still on my travel bucket list is to visit the Champagne region of France.
We also took advantage of the Elevated Rewards by Hilton Club for discounted dinners at Rue 57 and Molyvos. The baklava at Mylyvos is outstanding!
Early fall is a great time to visit NYC, but I am looking forward to my next visit to NYC in December to experience the holiday season. Stay tuned.