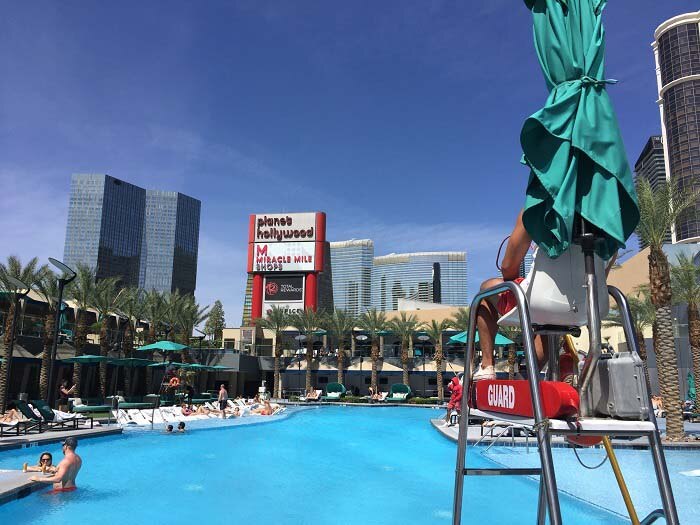 This summer our family took a cross-country trip from Alabama through Nevada and onto the National Parks west of the Rocky Mountains. We traveled 7,500 miles in an 18-foot camping trailer towed behind our mid-size SUV. This was an adventure!
We decided the best place to start our adventure would be at Elara, where we are owners. We enjoyed a couple of days of glitz and lights before heading into the desert for the "real trip." My two boys and I took four days to drive cross country to meet my wife, Clauds, and daughter, Charlotte, in Las Vegas.
Originally I planned to drive solo to Las Vegas and meet the whole family there. Unfortunately for Luke (14), fortunately for me, he was pretty badly behaved in June and earned the punishment of joining me on the journey out. Once this happened, Kyle (11), decided to join us, too. It became a boys trip and it was awesome!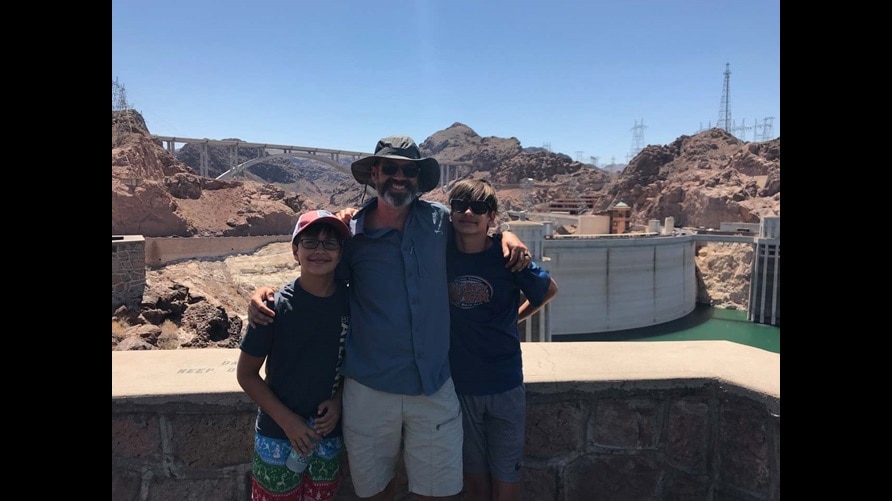 On the way into Vegas we made a quick stop at the Hoover Dam. I was pretty nervous about hauling the trailer over the bridge and wall but all went OK. …except when the boys found out we weren't heading straight to the hotel and were going to spend another glorious 30 minutes in 109 degrees. They smiled for the photo anyway…
At 2:30 p.m., after 1,850 miles and in 110 degree heat we were happily reunited with the girls at our hotel. The beer and the swim that followed were ridiculously awesome.
We realized we needed to be careful planning activities in Las Vegas with kids, but with some great advice from friends we found several things to do and see.
First thing's first: Our hotel was incredible!
Elara is pretty cool any normal day of the week, but for thee guys getting out of a cramped camping trailer after a few dusty days o the trail this was insane.
Clauds had checked in ahead of us and knew what was waiting for the boys…the suite was about the size of the first house we ever owned! The kiddos all found cool spots to read, chill and, of course, watch YouTube.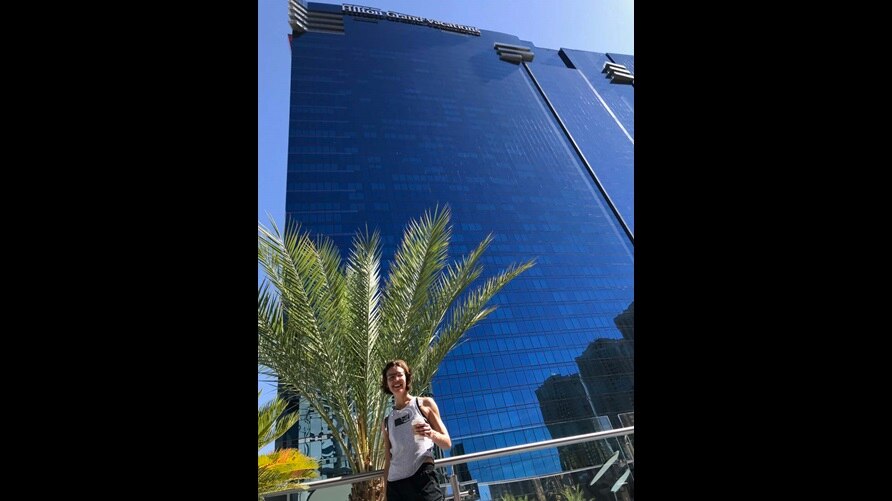 Unfortunately, and kind of tragically, our big thing planned was to see Penn & Teller's magic show. Chaz was especially excited about this as she is a keen and budding magician. The night before the show we got an email that it had been canceled! Apparently, Mr. Teller needed back surgery. It was pretty heartbreaking to see how disappointed Charlotte was but we hope to make it up if the magic duo ever make it to the east coast somewhere near to us.
Some cool things to do with kids
All you can eat buffets are a complete winner, especially for Kyle.
Ride the high roller Ferris wheel, especially in the early evening to see the lights. (Spot the old dude particularly scared of heights…)
Watch the Bellagio Fountains at night
The Avengers Station exhibition is cool even for dads, too.
The aquarium at the Mandalay Bay Hotel is truly amazing, especially with what they've done to make it interactive. However, we're not sure expression of amazement below is correct considering there is a reef shark cruising above them.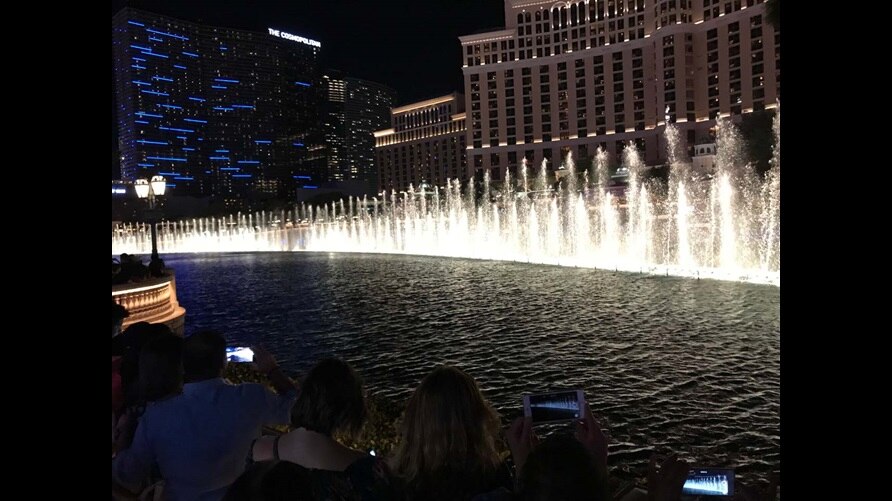 For adults
After an adults' night out, having dinner while watching the Bellagio Fountain and early 4th of July fireworks (pretty awesome 15-minute show!), my wife decided to be adventurous and get a tattoo.
For those into craft spirits and distilling, we highly recommend the Las Vegas Distillery – the owner George Racz is fantastic and eager to share his love and knowledge of distilling.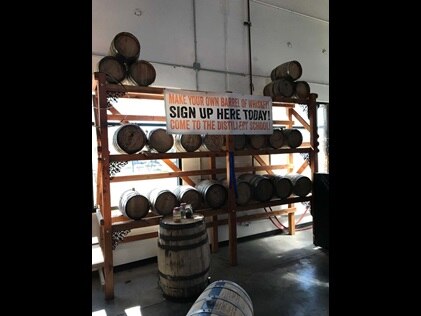 Four days might be the most amount of time to spend there with or without kiddos. Both Clauds and I were pretty happy to pack up the wagon and head into the desert to see how we'll all cope with the close quarters and confined spaces of the trailer, but excited to drink in all the awesomeness that awaits us in Zion!