The Perfect New York City Fall Getaway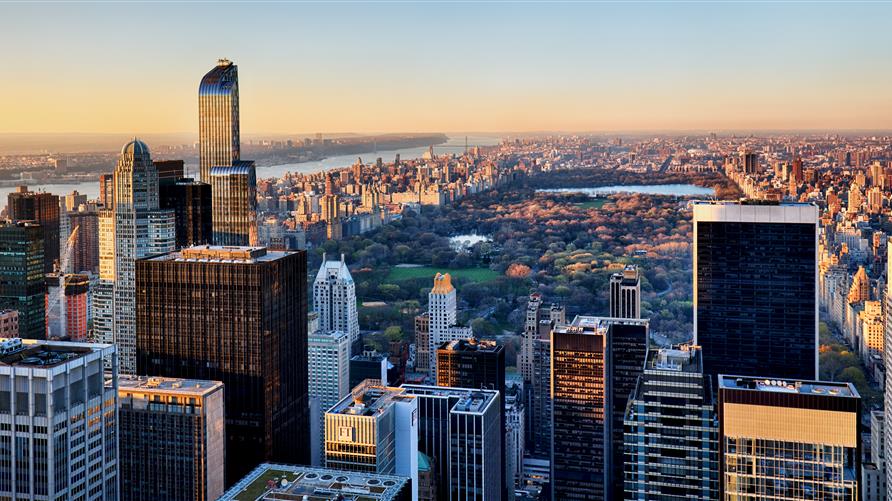 Every fall for the past eight years, I've made an annual, long-weekend trip to New York City. Of course, I stay at my favorite Hilton Grand Vacations home resort, West 57th Street. This time was with a small trio of friends—me and another friend who became an owner there and a first-time guest.
Having been a guest at West 57th Street many times, this trip was perfect. We were greeted by our favorite doorman, Orvie. We were quickly checked into our rooms by Jennifer. The room that I had requested was ready early. Ingrid even left a note that she had serviced our room.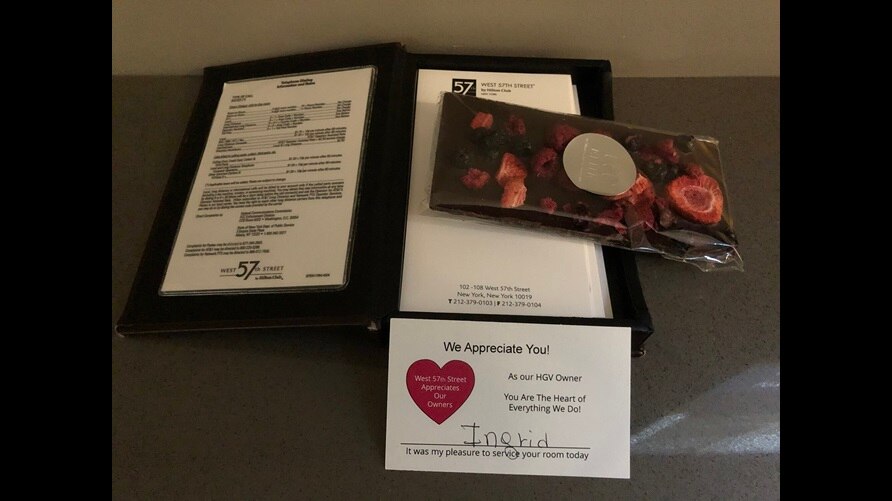 Over the years and many visits, we are treated like family. The team acknowledges us as loyal owners in several ways. I like the wrist band key for Elite owners. It is a great security feature as it stays on your wrist, so easy access for elevators, owner lounge entrance, and room entrance. A delicious bar of chocolate was a great treat.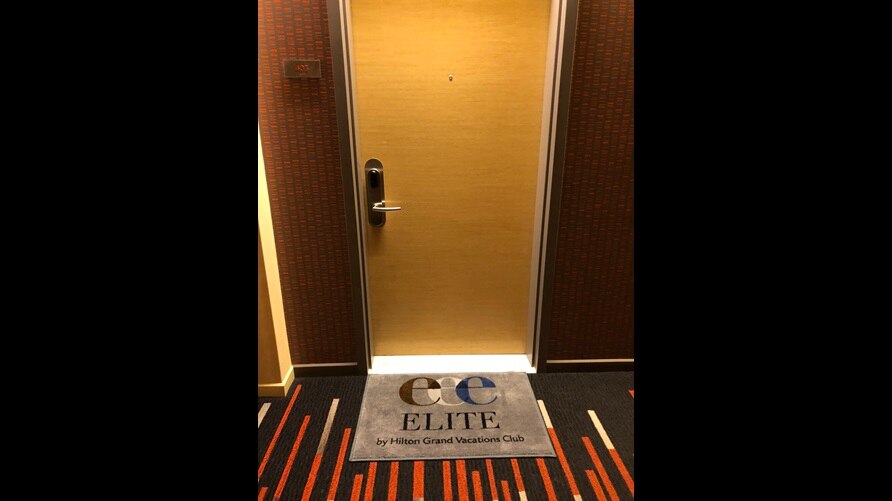 Each morning and evening, we had breakfast and afternoon snacks in the Owner's lounge. The food was delicious.
Daria and her staff greeted our return to our Home Resort. The best part about dining or snacking in the Owner's lounge is interacting with other Owners. Everyone shared experiences and fond memories that were made possible through Hilton Grand Vacations ownership.
We had a late lunch at Trattoria Del'Arte, an Italian restaurant. The chicken pepperoni parmigiana lived up to my expectations. The meatballs are outstanding. The following day we dined at Molyvos, a Greek restaurant. The lamb burger and leg of lamb sandwich were perfect. Both restaurants are part of the Elevated Rewards, and our meals were discounted. Also, both restaurants are well within walking distance of the West 57th Street resort.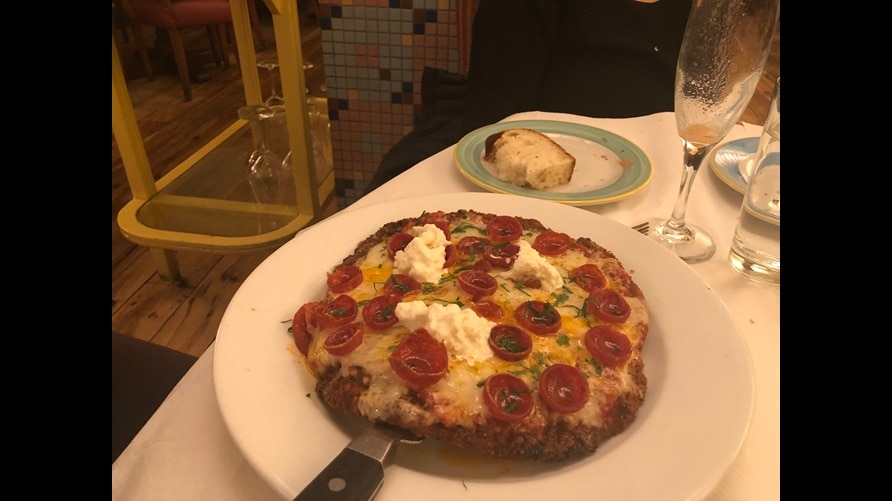 On my bucket list of life experiences was to attend the Metropolitan Opera. We were able to see Porgy and Bess, an English-language opera by the American composer George Gershwin. It was the first time the Metropolitan Opera had performed Porgy and Bess in 30 years. The production was phenomenal. The orchestra, the set, and the opera singers made this a lifetime memorable event for the three of us.
We also went to see Hamilton for the second time. It is such an outstanding experience. We did not fully appreciate some of the story line and the words during our first viewing. The orchestra, the set, the singers and dancers were outstanding.

There are so many things to see and do in New York City in the fall that it makes the perfect four-day trip. We have another trip planned for December and view all the spectacular decorations on Fifth Avenue and at Rockefeller