Staycation Orlando: A Getaway at Las Palmeras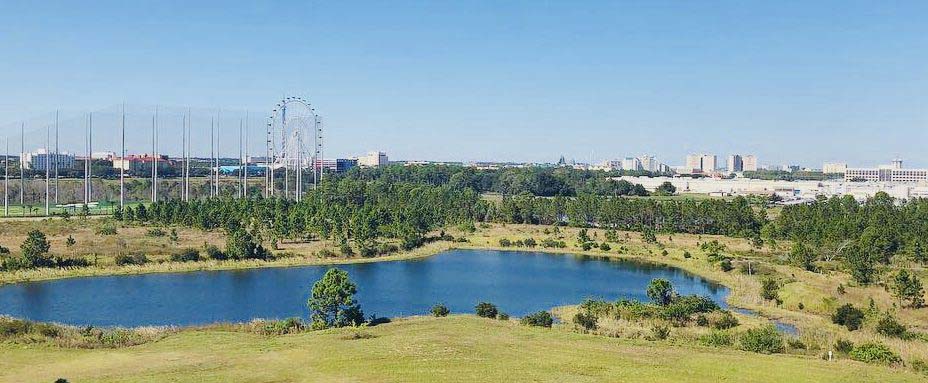 One of my favorite getaways is a local staycation. With multiple Hilton Grand Vacation properties in Orlando, we have a variety of opportunities to do just that. Most recently, we stayed right in the heart of Orlando at Las Palmeras, a Hilton Grand Vacations Club.
Because this resort is located right in the convention corridor, it is literally minutes (walking or driving distance) away from an assortment of shops, restaurants and attractions.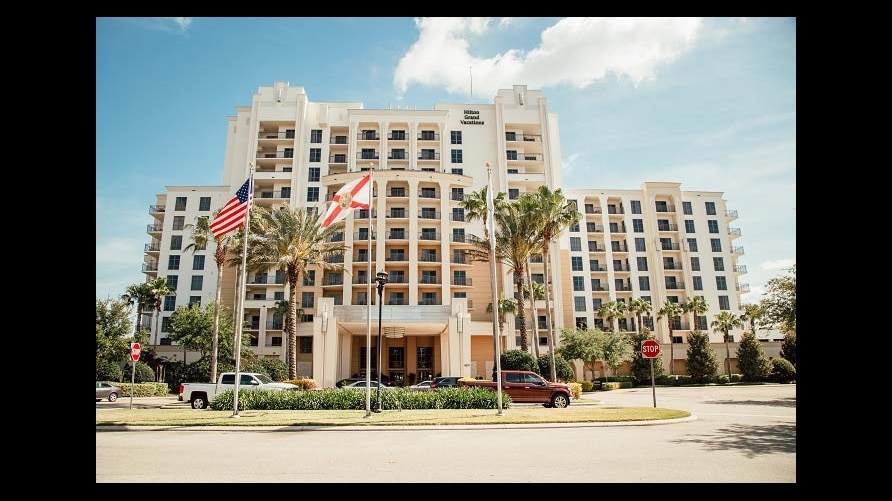 Accommodations at Las Palmeras
With 290 rooms on property from studios to 2-bedroom suites, Las Palmeras is one of the smaller Central Florida resorts in the HGV portfolio. While smaller in size, I love the quaintness of this property as it reminds me more of a boutique hotel.
Additionally, we are typically studio travelers, however, we ended up staying in the 1-bedroom suite during our recent stay. We were absolutely blown away by our room. Everything was immaculate and we ended up having a fantastic view of the ICON Orlando 360™ area from our balcony. A little glimpse of our local paradise.
Three Words: In-Room Dining
One of my favorite things about Las Palmeras is their dedicated in-room dining service. I know, something so simple. However, one of the best parts about vacation is treating yourself and relaxing. My perfect evening is sitting out on the balcony, enjoying in-suite dining with a glass of wine. Does it get any better? Be sure to check out the guest services directory in your suite for all of the latest menu offerings.
If in-room dining isn't for you, Las Palmeras has a fantastic on-site restaurant that is open for breakfast, lunch and dinner along with a poolside bar.
Location, Location, Location
Have I mentioned that this resort has the most perfect location? Located right off Universal Boulevard, Las Palmeras is near some of the most popular areas of town and even right across the street from the convention center. Perfect for those of you traveling on business! Due to this convenient location, everything is so easily accessible – either walking distance or a quick drive away. So whether you are heading to the theme parks, or want to ride in the ICON Orlando™, you could not ask for a better place to stay.
Even though this property is right in the middle of Orlando's popular tourist spots, there are also incredible amenities right at the resort. Some of those include: a wonderful heated pool (which is perfect for the sunny Florida weather), whirlpool spa, fitness center and more. You are truly transported into paradise at Las Palmeras.
Thinking about getting away? Take the HGV Vacation Destiny Quiz to see if a trip to Las Palmeras is in your future.