Some of the Best Hilton Grand Vacations Resort Amenities to Maximize Your Vacation
Enjoy a soak in a whirlpool tub or watch a Sunday night football game on your large projection screen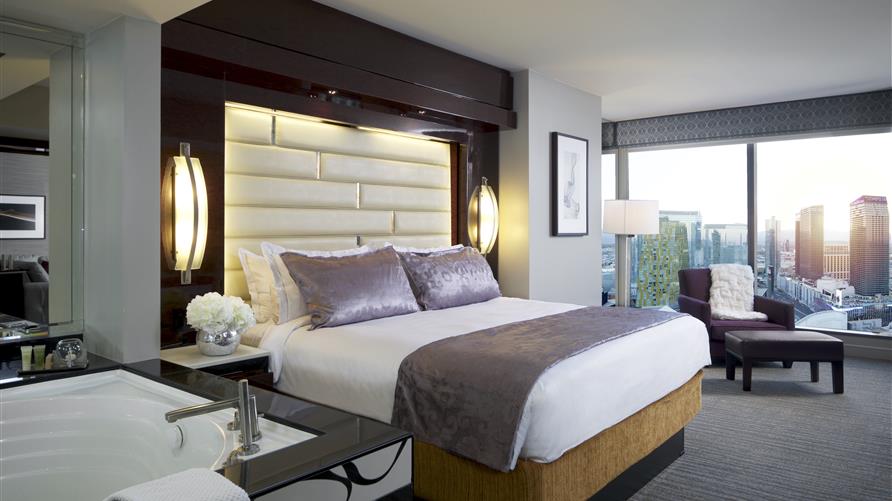 One of the first things my husband and I considered when purchasing at Elara by Hilton Grand Vacations in Las Vegas was whether our home resort would be a couples-only destination or if we would bring the kids.
At the time, choosing a studio unit was the best choice to get "our feet wet" so to speak.
We enjoyed the intimate space, and the resort amenities fit our needs as we spent most of our time on the Strip.
After our first year, we were invited to spend the night in a 1-bedroom suite as a promotional offer. I had no idea all the extra amenities we got by upgrading by just one room size.
The 1-bedroom suite at the Elara features
A master bedroom with a king-size bed and master bathroom with a freestanding shower and large in-room whirlpool jet tub
A generous living room with a separate dining area, queen-size sofa bed, and a projector TV with an 8-foot screen
Fully equipped kitchen, complete with a TV, cooktop, dishwasher, microwave oven, refrigerator, coffeemaker, toaster and combination washer/dryer
Flexibility to host friends and family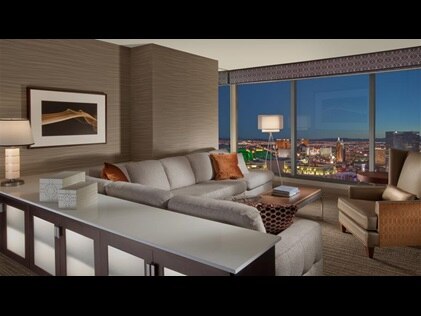 During our stay, we used every single amenity the suite had.
My husband participated in a softball tournament and relaxed all afternoon in the whirlpool tub to relieve his sore muscles.
I took advantage of the washer and dryer to get his uniform ready for the next game.
Instead of hitting the Strip that night, we ordered in and had some of his teammates join us to watch Sunday night football on our 8-foot screen.
Our suite became the team hub for football, food and drinks!
At that point, we realized that we wanted to have the flexibility and extra space to spend time with our friends and family while using the best resort amenities.
Upgrade at your own time
We set up an appointment with our vacation counselor and upgraded to a 1-bedroom unit that same day.
The process was quick, easy and at our convenience. We knew our next trip to Las Vegas would be one for the books by bringing our family along for the ride.
If you're thinking about upgrading your space, make sure to contact a Direct Sales Agent to learn about the many benefits.