Holidays On West 57th Street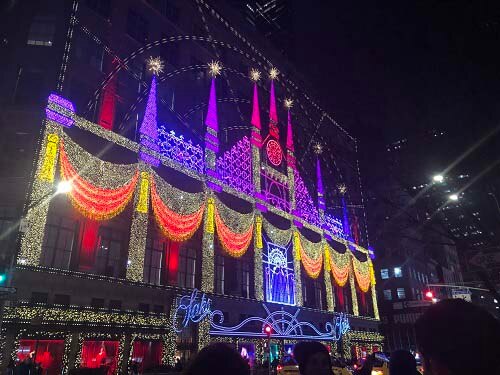 I've been to New York City several times, most recently during the first week of December at my favorite resort, West 57th Street by Hilton Club.
I was greeted by the staff, who have become my friends over the years. It was wonderful to be welcomed by Jennifer, Elvis, Alexander, Orvie, and Daria. The reception area decorated beautifully for the holidays with a lighted Christmas tree, Hanukkah menorah, and seasonal orchids.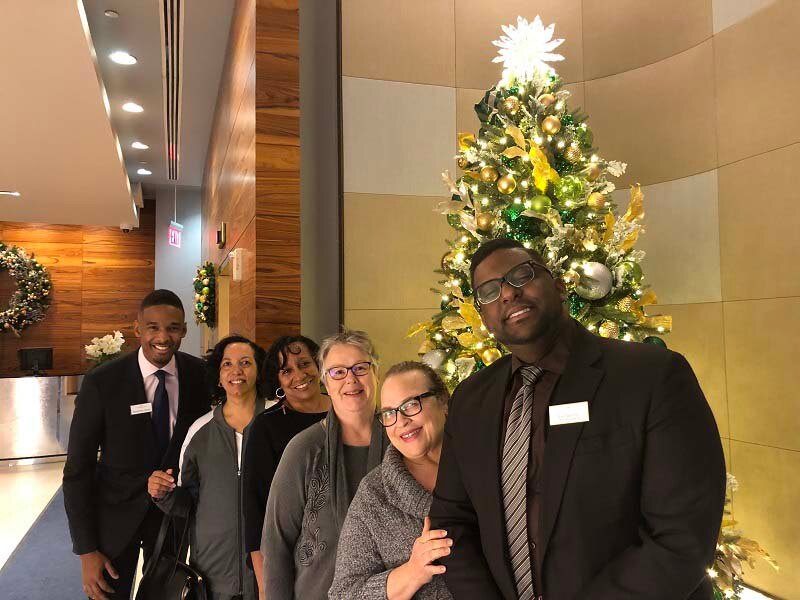 This was a very special trip for me and 15 members of my family. I was able to reserve 10 rooms, using my Hilton Club points and bonus points from a recent upgrade to a second week at West 57th Street.
We came to New York City to attend a David Rousseve production of Halfway to Dawn which was performed at Brooklyn Academy of Music. My cousin, David, is a very talented choreographer and this was a beautifully told story of jazz legends Billy Strayhorn and Duke Ellington.
David incorporated vintage recordings of Strayhorn music with jazz, modern, and social dance. The performance was quite artistic and athletic.
Since we were in Brooklyn, we arranged a dinner at Café Rue Dix, French-Senegalese cuisine. The owner, Patrice Alexander Diagne, arranged a 3-course meal complete with a champagne toast.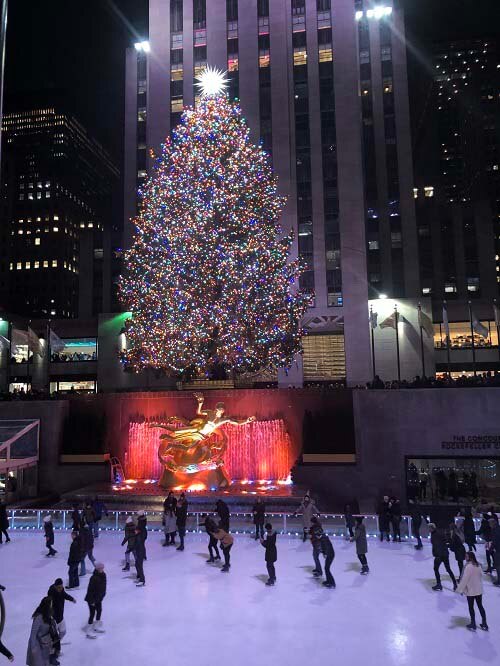 Since it was December, New York was beautifully decorated for the holidays. The Rockefeller Center Christmas tree was even more spectacular in person. The lights at Saks were gorgeous!
It was worth braving the cold weather to view them at night.
Since it was my first trip during the holidays, we attended a matinee performance of The Radio City Rockettes Christmas Spectacular. The synchronized moves were incredible.
We stopped by TKTS location in Times Square and got discounted tickets for an evening performance of Anatasia. The Broadway production had spectacular costumes, full orchestra, and wonderful dance and songs. I thoroughly enjoyed New York City in December and will have come again.
The hospitality extended to my family by the staff at West 57th Street was impeccable, and everyone was impressed with our accommodations. We enjoyed having breakfast together in the Owner's Lounge and warming up in the afternoon with hot coffee and cookies.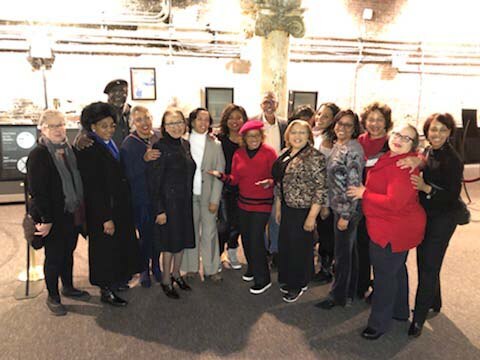 I can hardly wait until my next trip to West 57th Street in April. We will have a group of eight friends with tickets to Hamilton.