The Best Hidden Vacation Spots in the U.S.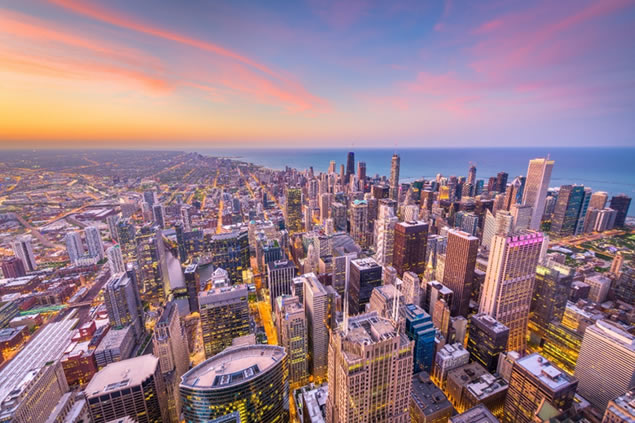 Every vacation destination has its go-to tourist attractions. New York City boasts the Statue of Liberty and Times Square. In San Francisco, it's the Golden Gate Bridge and Fisherman's Wharf.
When you're vacationing in a new city, it's only natural to check out the must-see sights. But the truth is, there are plenty of unique travel destinations to explore at popular vacation destinations beyond the common tourist traps.
Looking for someplace different and unique to stop on your next trip? Check out Hilton Grand Vacations' list of the best hidden vacations spots in the U.S.
1. New York City
Are you a history buff? If so, there's plenty of less traditional sightseeing to be had in the Big Apple. See an actual piece of the Berlin Wall in a plaza on Madison Avenue. Discover an old World War I fighter plane on the rooftop of 77 Water Street. Then, visit the southern tip of Roosevelt Island to explore the forgotten ruins of the country's first hospital dedicated to treating victims of smallpox.
Stay: Find picturesque views of the Manhattan skyline while enjoying world-class accommodations at one of our three Hilton Club locations.
2. Chicago
You might not find a yellow brick road, but Oz Park is worth a visit if you're a fan of the Wizard of Oz. It's dedicated to Chicago-native Lyman Frank Baum, who authored the beloved children's book series. You can also appreciate the wonders of modern medicine at the International Museum of Surgical Science. Or check out a real $10,000 bill at the Federal Reserve Bank of Chicago's Money Museum.
Stay: Take in the Windy City's breathtaking architectural wonders with first-class accommodations along the Magnificent Mile.
3. Las Vegas
Step off the crowded Strip, and you'll find no shortage of one-of-a-kind destinations. Feel like a kid in an arcade at the Pinball Hall of Fame while playing vintage machines from the 1960s to 1980s. Experience the glow of Vegas signs from ages past at the Neon Boneyard. Or marvel at famous rides like the Dukes of Hazzard's "General Lee" and the Batmobile at the Hollywood Car Museum.
Stay: Rest and relax amid the bright lights and bustle of Las Vegas with luxurious accommodations along the strip.
4. San Francisco
San Francisco's Golden Gate Bridge and Alcatraz are no secret to travelers, but consider a hike up to the top of Grandview Park to test your strength and endurance. You'll be rewarded with breathtaking views of the Pacific Ocean and bay area. Open your ears to the sounds of liquid music at the Wave Organ, an acoustic sculpture. Then take a trip back to the 1960s and experience hippie subculture on display in the Haight Ashbury district.
Stay: Recover from your adventures in the Golden Gate City with intimate ambiance and accommodations at Club Donatello, in the heart of San Francisco's Union Square.
5. Myrtle Beach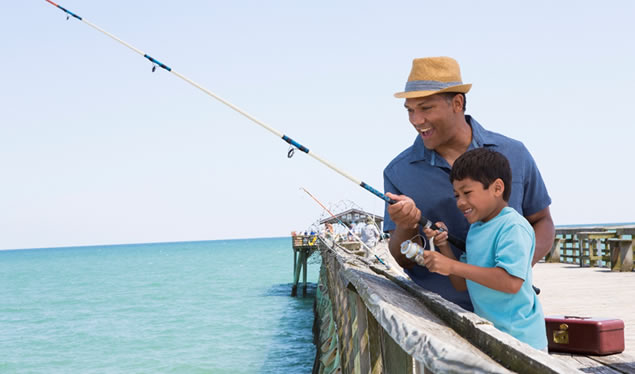 Sneak away from the crowded boardwalk and promenade to learn more about low country history on Sandy Island. You can only reach it by boat, and the area boasts plenty of opportunities for fishing and hiking. Then saddle down to Inlet Point Plantation where you can ride horseback along the ocean. Spot the birds and wildlife along the hiking trails and boardwalk at Huntington Beach State Park.
Stay: Ocean 22 by Hilton Grand Vacations Club provides the ideal setting to savor the sand, surf and southern charm of one of the most beloved beach towns in America.
6. Miami Beach
Grab a Cuban-style breakfast in Miami's Urban Core, or suit up in your snorkeling and diving equipment to explore the reefs of Biscayne National Park. Experience "Old Florida" at Barnacle Historic State Park, an area once owned by pioneers. Or take a splash in the Venetian Pool, where competitive swimmer Esther Williams once made her way through the waters.
Stay: After exploring the best vacation spots in the city, settle down between Miami's culture and urban sophistication with extravagant accommodations at Ocean Plaza.
Adventure in comfort
Sometimes finding underrated travel destinations can be an important part of owning your vacation experience. Hilton Grand Vacations has destinations all over the world to help you make every trip unforgettable. To learn more, fill out our contact form or give us a call at 1-800-230-7068.