A 3-Day Guide to Orlando Without Theme Parks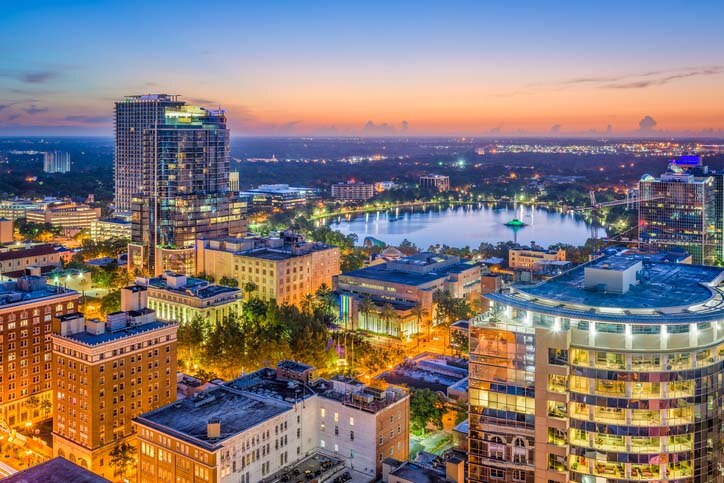 Mouse ears and roller coasters might come to mind when you think of Orlando, but there's way more to do in the world's top vacation destination beyond the theme park gates. Skip the long lines and high-priced tickets for a more authentic experience in the City Beautiful by following our three-day itinerary blessed by Orlando locals and visitors alike.
Day One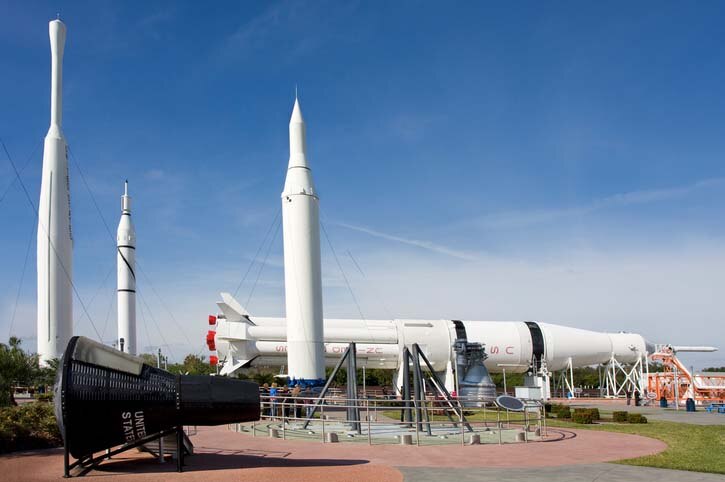 Morning
A visit to the Kennedy Space Center is a must. This sprawling complex is organized into Mission Zones where attractions and tours are grouped by chronological era. From the dawn of space exploration to current and ongoing missions, you can get an up-close, hands-on feel for the story of the final frontier.
Afternoon
Have lunch with an astronaut. During this unique dining experience, astronauts share inspiring stories about space exploration, and a snap a photo with them. Don't forget dessert! Pick up some souvenir freeze-dried ice cream to enjoy on the car ride back to your Orlando resort.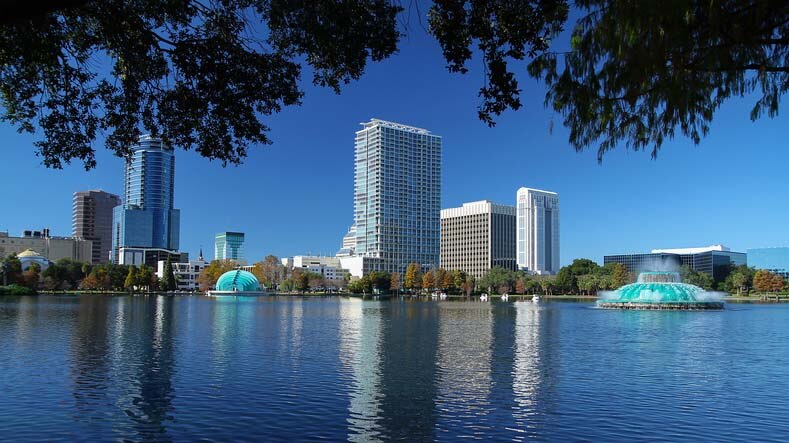 Evening
Take an evening stroll around Lake Eola, an Orlando landmark characterized by its swan population, environmental art, and paddle boats you can rent for an up-close look at the iconic dancing fountain at the center. Then it's time for happy hour! There are more than 20 ales, lagers, and seasonal micro brews on tap at Orlando Brewing Company. Bonus: they're all USDA organic. OBC also offers free tours until 6:00 p.m. Check out the events calendar for trivia nights and drum circles, too. Live music begins at 9:00 p.m. Fridays and Saturdays.
Day Two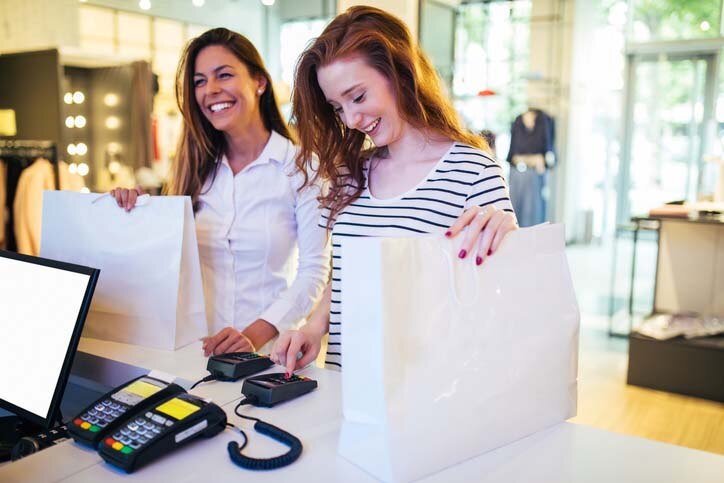 Morning
If shopping is your guilty pleasure, head over to The Mall at Millennia for a little retail therapy, where you can shop dozens of luxury retailers and brand-name stores. Arguably Orlando's best and most modern mall, Millennia also offers a wide selection of dining options beyond the traditional food court, so you can grab a bite before hitting the road with all your bargains in tow.
But if you'd rather save some dough and spend some quality time in the sunshine, consider taking in the natural beauty of Tibet-Butler Nature Preserve, where you can escape the crowds with a relaxing, shady walk on the winding trails. The lake here offers peaceful views along the wetlands, providing a perfect setting to unwind, write, draw or read.
Afternoon
Play a round of late-afternoon golf at the , a picturesque 18-hole course with undulating greens and pristine lakes in the Bonnet Creek area, a surprisingly peaceful paradise tucked inside the Lake Buena Vista/Disney Springs area. This Par 72 course is flanked by a practice range and putting green in case you want to perfect your swing before you take to the holes.
While you're on property, you won't want to miss out on a blissful few hours at the Waldorf Astoria, where you can rest your tired muscles with a soothing Honey Butter Massage and a signature Waldorf Astoria Pedicure, followed by some downtime spent at the spa's Tea Lounge & Steam Room. Add some time in the Himalayan Salt Therapy room for extra relaxation.
Evening
Once you're officially zenned out, it's time to stretch out those smile lines. Make a reservation at SAK Comedy Lab in downtown Orlando to catch a few belly laughs (and Tootsy Rolls thrown into the audience at the start of each show) during tonight's improv or stand-up sessions. This stage was once home to notable comedy alumni including Wayne Brady and some of the writers behind award-winning TV shows such as 30 Rock, Parks and Recreation, and Everybody Loves Raymond. While you're here, make reservations for dinner at any of the city's foodie hot spots, including Reyes Mezcaleria for modern Mexican dishes and ice-cold margaritas or DoveCote for sophisticated French fare (Don't forget to put your order in for the Grand Marnier soufflé at the start of your meal. It's worth the wait!).
Day Three
Morning
No Florida vacation is complete without a visit to Everglades National Park. Take a car ride south to Wild Florida Airboat Tours for a one-hour ride through the swampland where you can catch sight of huge alligators, beautiful birds and other indigenous creatures.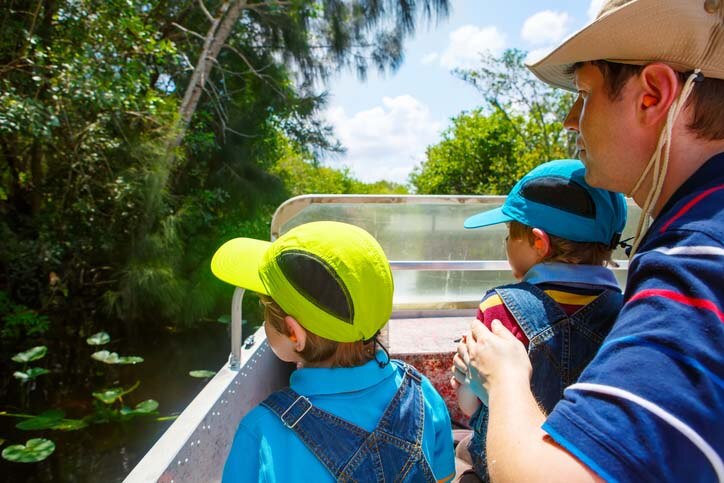 Afternoon
Head back toward where you're staying for lunch at Plant Street Market, located on Winter Garden's historic Plant Street, once a haven for celery and citrus farmers. Chow down on a range of food offerings from stone-baked pizza and gourmet hot dogs to southern fried chicken and craft beer made on-site at the Crooked Can Brewing Company. This is also a great place to pick up a few Florida souvenirs without the House of Mouse price tags.
Then get a real feel for old Florida by visiting the Showcase of Citrus, where you can pick ripe citrus fruit right from the trees (depending on the time of year you're visiting), take a monster truck ride through the groves, pet the farm animals, and shop the extensive seasonal farm stand of fresh Florida goodies.
Evening
Take your last night in Orlando to new heights…twice. First, jump into the wind at iFly Indoor Skydiving, then finish your vacation with a beautiful view of the city inside your private ICON Orlando capsule, Orlando's over-sized Ferris wheel towering more than 400 feet in the air. Views at sunset or under the night sky are not to be missed.
Three days is barely enough to see and do all that Orlando has to offer.
Plan your stay at the center of the action by booking a multi-bedroom suite at one of our four Hilton Grand Vacations Orlando resorts. Better yet, fill out our online contact form or give us a call at 800-230-7068 to make Orlando your home away from home.