7 Destinations to Visit in Your 50s
You may have heard it said that 50 is the new 30 – and for good reason. Your children are getting older and more independent. And you may be at the point in your career where you have the flexibility (and vacation time) to get away from the office more.
In short, you have more time to invest in yourself. Your 50s are the perfect time to get serious about travel. Whether you're looking to see the world or relax in your favorite vacation spot, now is the time.
Here are Hilton Grand Vacations' picks for the best places to travel when you're in your 50s:
1. Las Vegas
A spectacle of sights, sounds and entertainment awaits! In this city, there's something for everyone ‒ from casinos and world-class entertainment to incredible cuisine and shopping. And you'll be in good company. Vegas hosts plenty of over-50 travel groups. In fact, a third of the 42 million people who visit this popular tourist destination each year are over 50 years old.

Stay: Unwind from your Las Vegas adventures in relaxing and luxurious accommodations at one of five Hilton locations, including one at the center of the Strip.
2. Acapulco, Mexico
Get your passport ready. It's time for a trip to Mexico. See why the region's temperate bay waters and pristine shorelines make Acapulco one of the world's legendary travel destinations. Exciting nightlife, stunning beaches, endless water sports and world-class restaurants make this destination one of the best vacations for 50-year-olds.

Stay: Located on spectacular Condesa Beach, Fiesta Americana Villas Acapulco provides a vibrant setting for an unforgettable vacation in Mexico.
3. Vilamoura, Portugal
Stunning beaches and near-perfect weather make the southern coast of Portugal a must-see travel destination. Vilamoura is home to the country's largest marina, but you don't need a yacht to enjoy its amazing attractions. Soak up the sun on the renowned Praia da Falésia beach, play one of the city's six championship-grade golf courses or experience the bustling nightlife and shopping.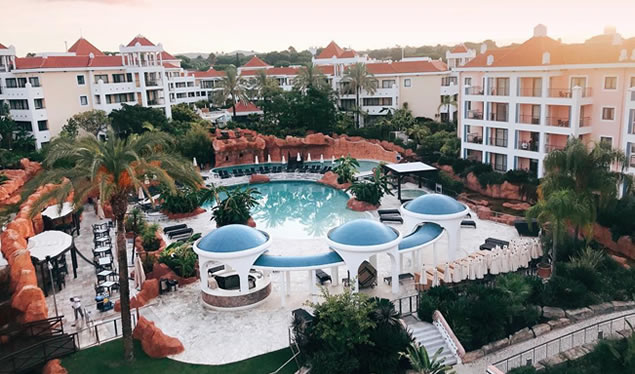 Hilton Vilamoura Vacation Club courtesy @gemimah_vontrapp
Stay: Relax at the Hilton Vilamoura Vacation Club and enjoy its beautifully landscaped gardens, spectacular pools and the region's largest spa.
4. Ballater, Scotland
Vacation like royalty with a visit to one of Scotland's most revered treasures. From the heights of the Cairngorm Mountains to the scenic valley banks of the River Dee, the Aberdeenshire region boasts some of the best scenery Scotland has to offer. Tour one of the area's numerous castles – including Balmoral Castle, which has served as a favorite retreat of the Royal Family for generations. And be sure to take in the beauty of the Scottish countryside with a round of golf, fishing, horseback riding or skiing.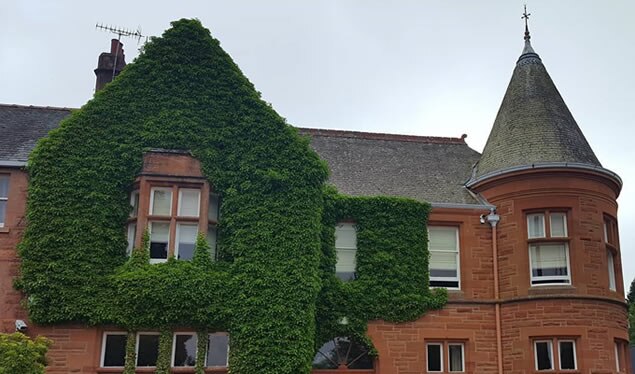 Hilton Grand Vacations Club at Craigendarroch Suites courtesy @benitawicks
Stay: Once a Victorian country house, the Hilton Grand Vacations Club at Craigendarroch Suites provides a taste of luxury steeped in cultural tradition.
5. Breckenridge, Colorado
If you've never spent time in the Rocky Mountains, now is the time to change that. Enjoy year-round activities including world-class skiing, snowboarding, golfing, fly fishing, snowmobiling, horseback riding and whitewater rafting. Then, end each day with a walk through the quaint Victorian Main Street, home to hundreds of shops, restaurants and galleries.

Stay: Stay: Soak in the splendor of rugged mountain terrains and wide-open plains from Valdoro Mountain Lodge, nestled near the base of the vibrant Breckenridge Ski Resort.
6. Selvatelle, Italy
Get a truly authentic Italian experience with a visit to Italy's Tuscany region. Taste some of the world's best wines and experience the beauty of the rolling Tuscan countryside. Then, travel to the nearby cities of Florence or Pisa to tour the historic architecture.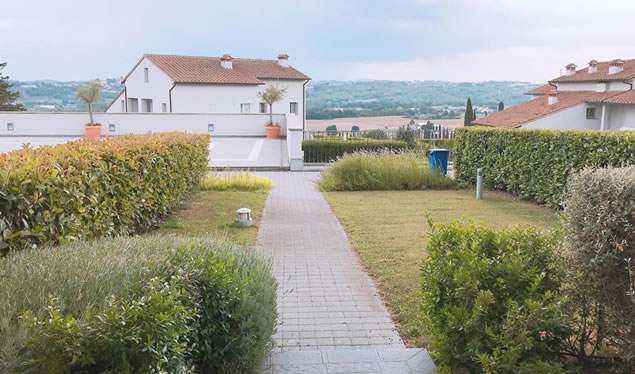 Hilton Grand Vacations Club at Borgo alle Vigne courtesy @aguycalledtony
Stay: Located in the heart of Tuscany, Hilton Grand Vacations Club at Borgo alle Vigne offers the ideal haven of tranquility in one of the world's most picturesque vacation destinations.
7. New York City
Experience the unique tourist attractions and culture that make NYC a must-see destination. Take in the iconic skyline from the top of Rockefeller Center. Study world-famous art and architecture at the Guggenheim Museum. Enjoy a bike ride through Central Park, catch a Broadway show or shop along Fifth Avenue – whatever suits your style.

Stay: Experience all the treasures of city life with all the pleasures of home at one of three Manhattan locations by the Hilton Club.
Seize The Moment
The perfect vacation is all about enjoying the moment and living in the now. Whether you're looking for solo travel over 50 or booking a trip for the whole family, we're here for you. With renowned destinations around the world, Hilton Grand Vacations can help you own your next adventure. Fill out our contact form or give us a call at 800-230-7068 today.