10 Best Places to Visit and Things to Do in Charleston, South Carolina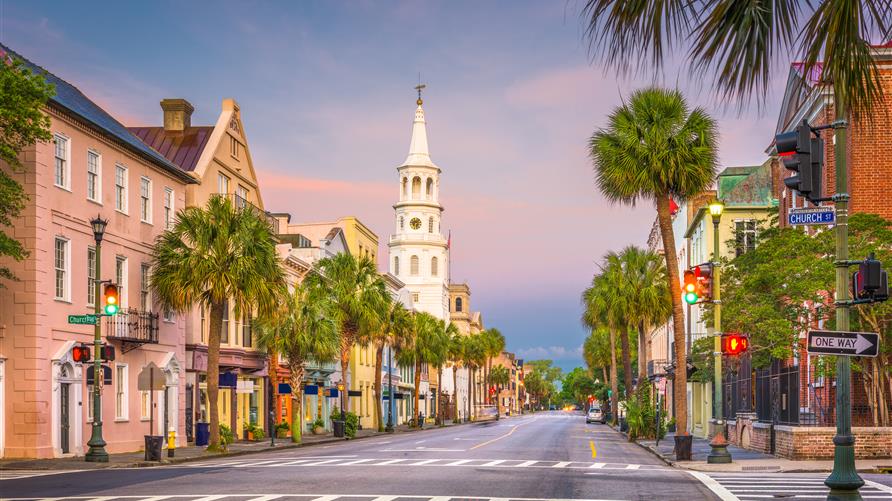 Travelers visit Charleston for a lot of reasons: the booming restaurant scene, the classic architecture, rich history, and of course, southern charm.
We've combined them all to create the Hilton Grand Vacations list of the top activities, locations, and best places to visit in Charleston, South Carolina.
Charleston Music Hall
Centrally located in the Upper King Street area of Historic Downtown Charleston, the Charleston Music Hall is an outstanding venue for shows of all varieties. Boasting the best acoustics in town, the Music Hall is an intimate environment in which the audience and the artist can interact on a more personal level. There isn't a bad seat in the house.
Charleston's Farmers Market
Charleston's farmers' markets are more than just open-air zones for fruits and veggies; they also feature local artisans, live music, and food. Visiting a farmers market is a great way to experience Charleston culture while also supporting local businesses. Try the Marion Square market.
Waterfront Park and the Pineapple Fountain
The Waterfront is an 8-acre park complete with green space and plenty of benches to take in the views. Located at the Waterfront is a beautiful fountain. The pineapple fountain is iconic Charleston for a reason; it's a gorgeous symbol of southern hospitality.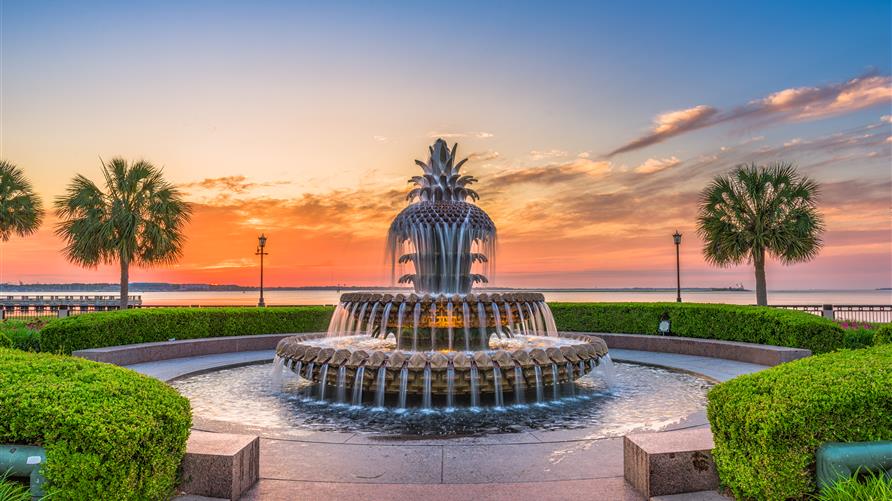 Charleston Culinary Tours
Charleston Culinary Tours combines the best of Charleston history, food, and drinks with unique historic tours that highlight local cuisine and cocktails.
On each food tour, you have an opportunity to sample some of the Lowcountry's finest food offerings, and meet the chefs, owners, and mixologists behind Charleston's impressive culinary innovations. Tour options include:
Stroll Along the Battery
The Battery is the edge of Charleston's peninsula downtown, which used to be the walls of the city. You'll get fabulous views of the harbor, and you might even be able to see a peek of Fort Sumter! You can also enjoy White Point Gardens, a city park.
The Battery is a perfect place for a picnic on the water.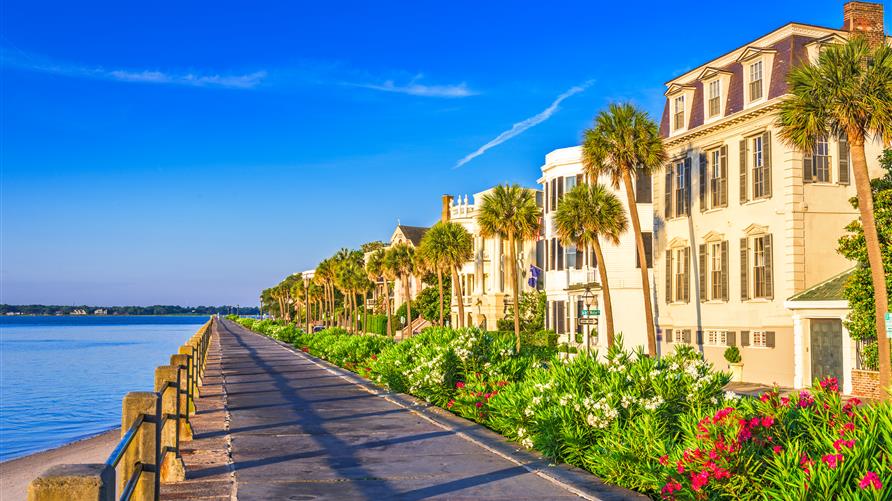 Horse-Carriage Rides
What can be more romantic than a horse-drawn carriage ride through historic Charleston? Take a step back in time as you admire the Colonial, Victorian, and Georgian homes lining downtown. Book a daytime or evening ride to learn about the city in a more old-fashioned kind of way.
Second Sunday Street Fairs
On the second Sunday of every month, King Street shuts down from 1-5 p.m. and turns into a European-style pedestrian market complete with al fresco dining, live music, entertainment, sidewalk shopping, and more. This year-round event is kid-friendly and excellent for people-watching.
Kayak or Paddle Board
With so many creeks, inlets, and beaches throughout Charleston, it's no wonder that water sports have become so popular. Rent a kayak or stand-up paddle board for a few hours to explore on your own. Or, you can sign up for an official tour to have an instructor teach you the ins and outs, while also guiding you through some of Charleston's historical sites.
Firefly Distillery on Wadmalaw Island
Firefly Sweet Tea Vodka is a local spirit that is distilled and bottled right from Wadmalaw Island. The distillery is 20 miles south of Charleston, so it's easy to use a ridesharing service. Learn about the distillation process and sample their spirits – including some exclusive to the distillery.
Tip: On your way back to Charleston, make a special stop to the Angel Oak tree. This nearly 500-year-old tree in Johns Island is a perfect spot to take pictures.
The Beach
One of the most fun things to do in Charleston is a beach day. You can't go wrong heading to any of the city's nearby beaches, like:
Folly Beach
Isle of Palms
Edisto
Kiawah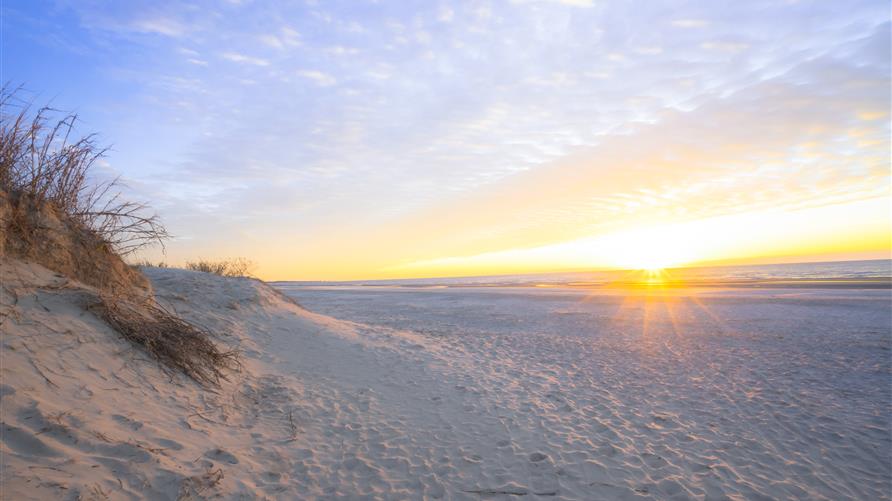 Now that you know the best places to visit in Charleston, SC, be on the lookout for the opening of Hilton Grand Vacations, Liberty Place Charleston by Hilton Club.