8 of the Best Vegan Restaurants in Washington D.C.
Plant-based eating is sprouting up as a popular food trend in 2020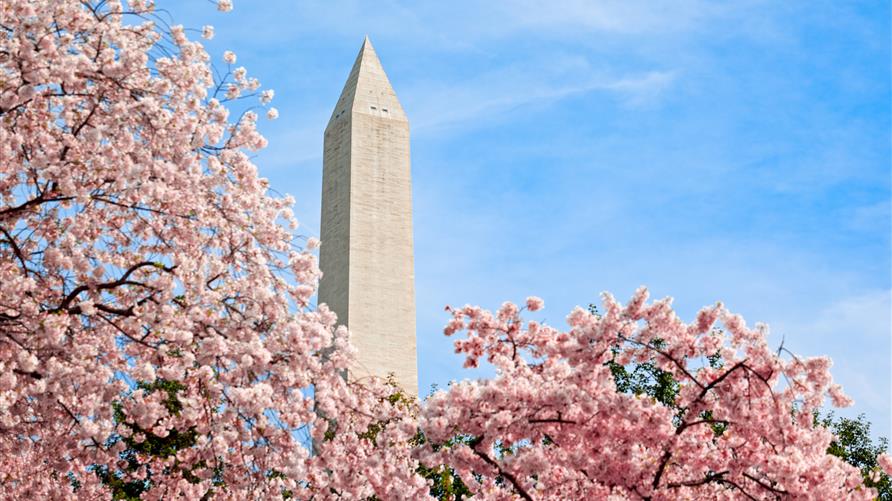 Vegan restaurants in D.C. are plentiful as diners continue to embrace plant-based-eating lifestyles.
Whether it's an Impossible Burger, dairy-free soft serve or that vegetable that you can make taste like anything – cauliflower – plant-based eating is more than a food trend. It's a growing way of life.
Hilton Grand Vacations names some of its favorite vegan restaurants in Washington D.C. including the vibrant Dupont Circle neighborhood.
Fancy Radish
This vegetable restaurant by James Beard-nominated chefs Rich Landau and Kate Jacoby, Fancy Radish, offers an exciting dining experience for plant lovers. This dreamy garden setting is lively, yet intimate, featuring inventive vegetable cooking.
The bar features natural wines, plenty of craft beers, and a creative cocktail list, all selected to complement the wide range of flavors of the dinner and dessert menus.
It's hard to order just one dish here, but here are a few of our dinner favorites:
Stuffed avocado with pickled cauliflower and romesco
Pastrami-spiced carrots
Trumpet mushroom "fazzoletti"
Blackberry P.B. cup
Chaia Tacos
Chaia Tacos is a unique taco shop serving insanely flavorful tacos made entirely of vegetables.
Chaia, meaning "life," is a female-led, female-run business that believes everything's better in a taco. The menu here is small, just featuring five vegetable-based taco creations daily, a few delicious sides and drinks on tap - from kombucha to beer, tea to rosé.
Almost everything at this vegetarian taco shop can be made vegan.
Here are a few menu favorites:
Roasted butternut squash tacos
Rainbow chard quesadilla
Cauliflower soup
Fare Well
Fare Well is a veggie-forward retro-chic diner, bar and bakery with all-day breakfast, bistro fare and cocktails.
Of all the vegan places in D.C., Fare Well takes great pride in creating traditional comfort food with only plant-based ingredients. They are also two-time champions of Food Network's Cupcake Wars. Don't miss trying:
French toast casserole topped with fruit and coconut whipped cream
BBQ pineapple bacon burger made with Impossible or Beyond Meat
Shawarma made with spiced cauliflower and pickled cucumber
A skillet cookie
Equinox
Famous for a vegan brunch with items like turmeric-scented fusilli with forest mushroom Bolognese, chef Todd Gray has been crafting high-end veggie dishes for 20 years.
Equinox also features a plant-based tasting menu for dinner. This five-course menu features dishes such as:
Black bean and walnut chili
Trumpet mushroom jambalaya
Roasted Hawaiian hearts of palm cakes
Elizabeth's Gone Raw
Elizabeth's Gone Raw offers an upscale vegan dining experience inside an historic townhouse.
The restaurant is only open Friday and Saturday nights and offers a seven-course vegan tasting menu with optional organic wine pairings.
The founder and owner, Elizabeth, was diagnosed with breast cancer. During her treatment she was introduced to plant-based foods as access to better health, vitality and peace of mind.
She decided to use her expertise and reputation in the food industry to share her newfound passion for clean eating.
Dishes on the tasting menu can include:
Jerusalem artichoke soup
Pomelo salad
Beefsteak
With two locations, one in Dupont Circle and the other in Foggy Bottom, Beefsteak is a fast-casual, vegetable-based restaurant by celebrity chef José Andres.
Beefsteak features a robust menu of veggie bowls, salads, soups and burgers.
While there is meat on the menu, you can easily keep your order vegan with "faux joe protein," hummus, and plenty of produce and grains. You can also order your burger, "beet-style."
The BEETSteak Burger is a marinated beet with pickled red onions, leafy greens, tomato slice, sprouts and a brioche bun.
Popular bowls and salads include:
Little Wild Curry Bowl with Brussel sprouts, kale, carrots, rice, green curry sauce, radishes and pea shoots by the Little Wild Things City Farm
Kimchi Wa with sweet potato, carrots cabbage, edamame, kimchi, scallions, corn nuts and toasted sesame
Frutive
The menu at Fruitive is quite extensive, featuring toasts, bowls, pour over soups, salads, wraps, and even "liquid meals."
Their smoothies are at a whole new level of richness and flavor, including a delicious and vibrant Dragonberry smoothie.
It's hard to choose just one thing on Fruitive's menu, but here are a few ideas to try:

Pro Superberry Bowl - Cashew milk, dragon fruit, blueberries, strawberries, kale, avocado, spinach, and dates, topped with granola, almond butter and hemp seeds
Berry Lavender Overnight Oats - Steel-cut oats, coconut milk, granola, strawberries, mango, coconut flakes and chia seeds
Tuscan Kale Wrap - Whole wheat tortilla, kale, butternut squash, quinoa, broccoli, chickpeas, caramelized onions, basil pesto, hummus and cayenne
Soupergirl
The entirely vegan menu from Soupergirl plays up local ingredients with a mix of fresh soups, salads and desserts.
This women-run business was featured on ABC's Shark Tank and NBC's Today Show.
Here are a few favorites from the filling menu:

North African Bean and Squash Soup - Made with chickpeas, local butternut squash, tomato, mint, paprika, cilantro, turmeric, garlic, carrots, celery, onion and homemade vegetable stock
Spicy Quinoa Butternut Squash Salad - White beans, organic quinoa, roasted local butternut squash, shallots, cilantro, organic lime zest, lime juice and sunflower seeds
Caramelized Onion and Mushroom Sandwich - Local mushrooms, caramelized onion, shallots, balsamic vinegar, thyme, vegan mayonnaise, French Peasant bread, sherry and garlic
Vegans on vacation no longer need struggle to find extraordinary plant-based dishes.
After visiting the many vegan places in D.C., travel south to Orlando.
Read on to learn about Orlando's top vegan restaurants.