5 Easy Breakfast Ideas to Jump Start Your Day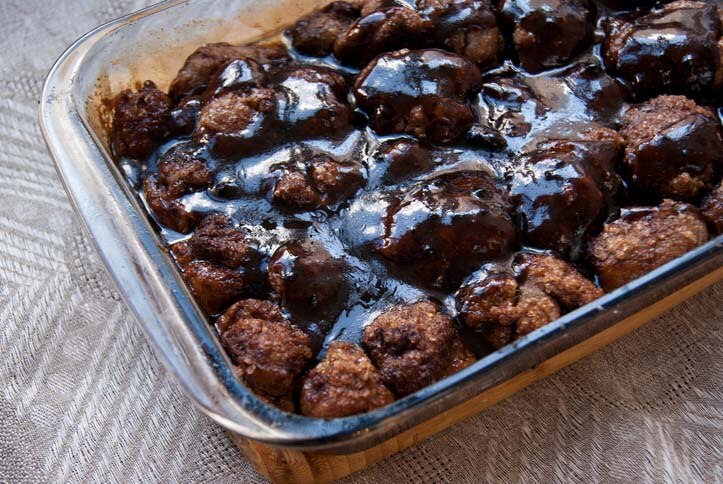 Breakfast is the most important meal of the day, but with a packed itinerary of vacation activities, it is often overlooked. Here are five easy breakfasts the whole family will enjoy.
Fun fact: Hilton Grand Vacations offers fully equipped kitchens to cook easy vacation meals and fuel you up for the day ahead.
Avocado Toast with Egg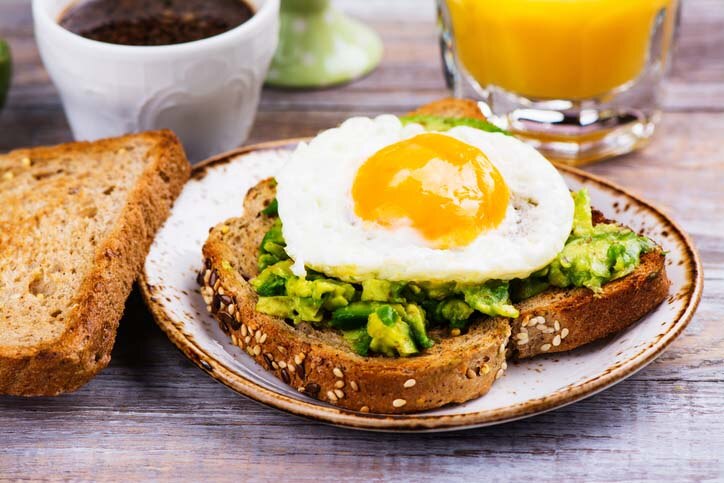 Ingredients:
2 eggs
2 slices of bread
1 small avocado
1 Tbsp olive oil
1 teaspoon lime juice
Juice of half a lemon
Instructions:
Heat olive oil in pan.
Once the oil is hot, crack the eggs into the pan.
Sprinkle sea salt and pepper.
Squeeze lemon over eggs and cook for 1 minute.
Cover pan and turn off heat. Let eggs continue to cook for five minutes.
Toast the bread to your preference.
Peel and mash avocado with lime juice and a bit of salt and pepper.
Top each piece of avocado toast with fried eggs and chopped parsley.
Dark Chocolate Quinoa Breakfast Bowl
Ingredients:
1 cup uncooked white quinoa
1 cup unsweetened almond milk (plus more for serving)
1 cup coconut milk
1 pinch sea salt
2 Tbsp unsweetened cocoa powder
For Serving:
Mixed berries
Sliced banana
Chia seeds
Instructions:
Rinse dried quinoa in strainer.
Heat a small saucepan over medium heat. Once hot, add the rinsed, drained quinoa and toast for 3 minutes, stirring frequently.
Add almond milk, coconut milk and a pinch of salt. Stir. Bring to a boil over high heat, then reduce heat to low and simmer for 20 minutes, uncovered, stirring occasionally.
Once the liquid is absorbed and the quinoa is tender, remove from heat, and add cocoa powder and maple syrup. Stir to combine.
Dish quinoa into bowls. Serve each bowl with one square of chopped dark chocolate.
Leftovers can keep covered in the fridge for 2-3 days. No need to reheat.
Acai Berry Smoothie Bowl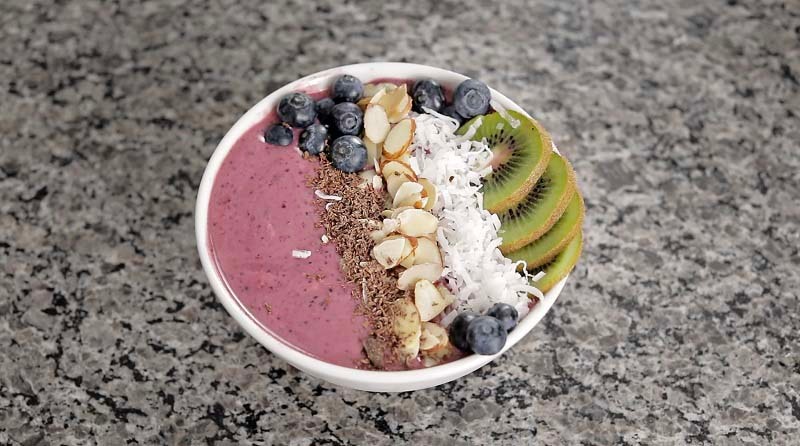 Ingredients:
1 banana
1/2 pack frozen açai berry puree
1/2 cup frozen blueberries
1/2 cup apple juice or any juice you prefer
1/4 cup vanilla Greek yogurt
1/2 spoon honey
For Serving:
Mixed berries
Sliced banana, kiwi
Hemp seeds or Chia seeds
Coconut shavings
Nuts
Instructions:
Combine banana, frozen puree, frozen berries, Greek yogurt and honey in blender.
Blend until desired texture.
Pour into bowl and add toppings of your choice.
Almond Butter, Banana & Chia Seed Toast
Ingredients:
One slice of Good Seed - Dave's Killer Bread
1-2 Tbsp almond butter (or substitute with sunbutter)
½ banana, sliced
½ Tbsp Chia seeds
Optional: sliced strawberries
Instructions:
Toast the bread.
Spread almond butter over the top.
Place banana sliced over the almond butter.
Add optional strawberry slices.
Sprinkle with Chia seeds.
Cinnamon Roll Casserole (aka Monkey Bread)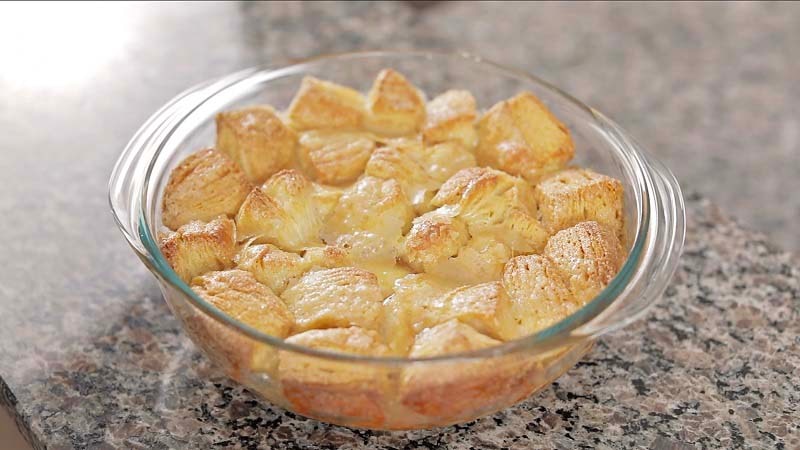 Ingredients:
Three 8 oz. packages of buttermilk biscuits
1 cup sugar
2 teaspoons cinnamon
1 stick butter
½ cup packed brown sugar
Optional: walnut pieces to sprinkle on top after baking
Optional: Mixed berries to add a serving of fruit
Instructions:
Preheat oven to 350 degrees F.
Prepare Bundt pan by greasing with butter or nonstick spray.
Cut each raw biscuit into four equal-sized pieces.
Combine 1 cup sugar and 2 teaspoons cinnamon in a bowl or plastic bag. Roll the pieces of dough in the cinnamon sugar mixture.
Gently arrange the pieces in the prepared Bundt pan.
In a small saucepan, combine remaining cinnamon sugar mixture with ½ cup brown sugar and 1 cup butter.
Bring mixture to a boil and immediately remove from heat.
Carefully drizzle the mixture over the dough in the Bundt pan.
Bake for 30 minutes. Continue baking as needed, to ensure the top crisps and turns golden brown.
Allow pan to rest for 5 minutes. Cover with a large plate and flip. When cool, pull apart desired amount (or cut slices), and enjoy.
Pair with mixed berries for extra flavor.
When you're ready to enjoy a homemade breakfast in your own resort kitchen consider a stay with Hilton Grand Vacations. For more information, call us 800-230-7068.