7 Things to Do in Orlando Without Kids
Plan a grown up vacation in Orlando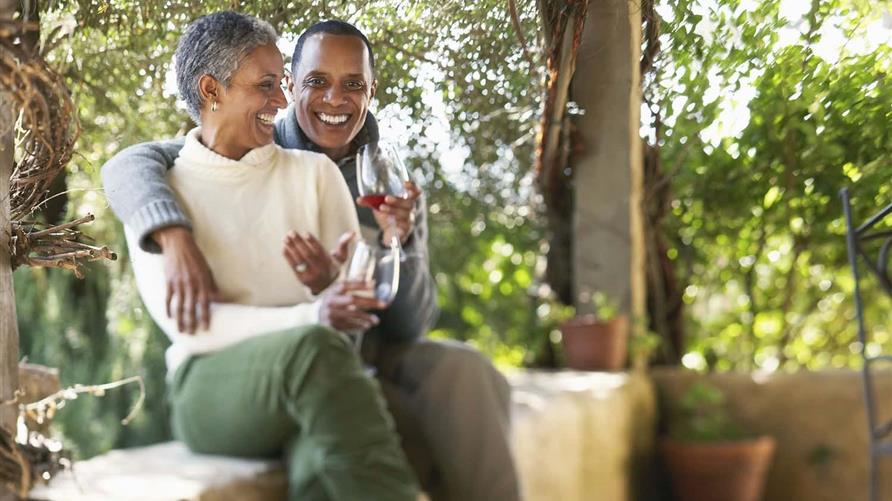 Seeing the magic of Orlando through a child's eyes is priceless. However, after days of roller coasters, character breakfasts, and splashing dolphins, you may need a break.
Where do grown-ups go in Orlando to create their own experiences? Check out Hilton Grand Vacations list of 7 things to do in Orlando without kids.
Hot Air Balloon Ride
Orlando is massive. Why not gain a little perspective of where you are, and tour magical Orlando from the air? Glide over lakes and forests inside the basket of a hot air balloon.
Watch the sunrise, creating a glow across the city.
Enjoy a bird's eye view above Epcot, Universal Studios, and Disney Springs.
Toast to a great vacation with a glass of champagne and post-flight snacks.
ICON Orlando
Try another view from the sky in the ICON Orlando. Enjoy 360° views of Orlando from the comfort of an enclosed capsule in this iconic 400-foot-tall observation wheel.
You'll enjoy breathtaking views of Central Florida in all directions, with sights of downtown Orlando, theme parks, and even Cape Canaveral up the east coast.
For extra romance, consider booking a private capsule or enjoy a glass of champagne while taking in the views.
You can also book the Fly & Dine package to enjoy your dinner in the air.
Secure The Sky Bar to enjoy an open bar with beer and wine.
Farmers Market – Winter Park
Plan your next meal with local ingredients and prepare them in your Hilton Grand Vacations suite, where you'll enjoy the comforts of a luxurious kitchen to cook while away from home.
Start with a stop at the Winter Park Farmers Market, the number one produce and plant market in Central Florida.
The outdoor market is held at the old train depot that has been restored into a historical landmark and is open every Saturday morning from 7 a.m. to 1 p.m.
Florida Bioluminescence Lagoons
A nighttime visit to the Merritt Island National Wildlife Refuge just may be the highlight of your entire vacation. The site's lagoon is home to two distinct and dazzling performances of bioluminescence, which is the emission of light produced by a chemical reaction within a living organism.
A Day Away Kayak Tours will guide you into the darkness to witness the magic. Your kayak paddle turns into a paintbrush with each stroke, creating blue-green neon light under the water's surface.
From June through October, the lagoon is packed with luminous organisms, often over 100,000 of them per liter of water. You can even dip your hand in the water to try your luck at gaining superhero powers.
Live Music Venues
Orlando has a thriving live music scene with plenty of venues to choose from. From Hard Rock Live to The Social, there are so many great options to listen to live music. Here are a few of our favorites:
The Social
Tin Roof
BB King's Blues Club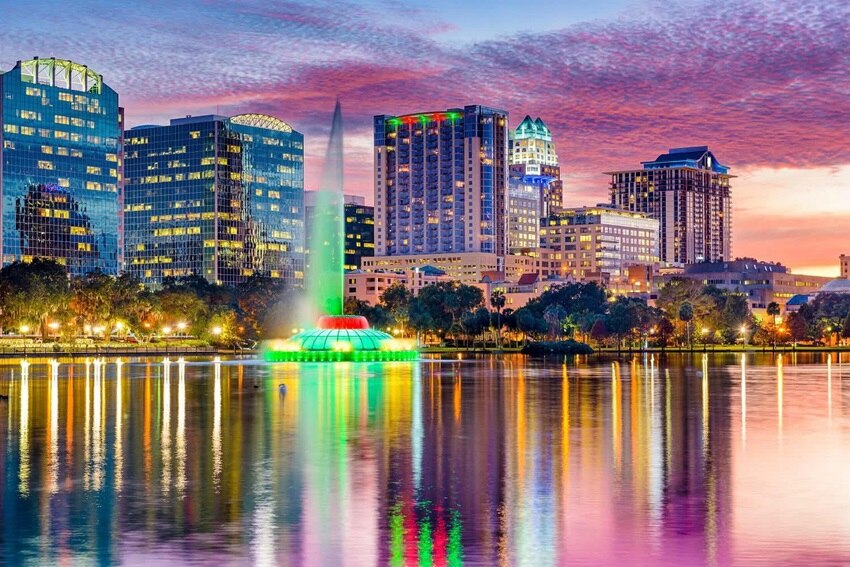 Everglades Airboat Tour
For a thrilling outdoor adventure, check out an Everglades airboat tour. One ride on an airboat can make the most serious traveler cut loose, laugh, and smile. From the safety of your boat, you can spot alligators, eagles, and more wildlife in Florida's Everglades.
Airboat tours can offer a fantastic daytime adventure to escape into the endless world of beautiful marshes, rivers and swamps.
Daytona International Speedway Tours
Adult vacations to Orlando aren't complete without going a little above the speed limit. Less than a one-hour drive from Orlando, you can witness the "World Center of Racing" with a Daytona International Speedway Tour.
Climb aboard an open-air tram and action, color, and grandeur will explode before your eyes. The tram will coast along the raceway track and you can climb atop the podium for a photo.
There are always adult-only happenings at our Hilton Grand Vacations resorts in Orlando. You don't have to leave your resort to find adult activities, many of which are complimentary including card tournaments, dance lessons and even wine tastings.
If you are staying at Parc Soleil by Hilton Grand Vacations Club, you can enjoy a bottle of wine in your pajamas, and experience incredible firework views of Walt Disney World from many of the resort balconies.
Read on to learn what's included in our favorite 3-day itinerary to Orlando.