How to Spend Three Fabulous Nights in Las Vegas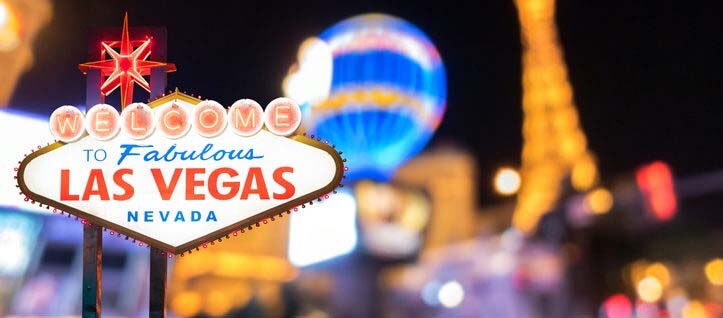 Las Vegas isn't just a vacation hotspot: It's the Entertainment Capital of the World. And with a reputation like that, you'll need a detailed plan to make the most out of your trip – especially during a short vacation.
Our five Las Vegas Club resorts have enough to keep you busy, but we want to help you step out of your suite and experience all that Vegas has to offer.
Check out our three-day Vegas vacation itinerary for a fast-paced getaway under the Strip's neon lights.
Day One
Kick off your trip
With limited time, it's best to get started right away. Reserve a cabana under the palm fronds and settle in with a good book. A day by the pool with an umbrella-clad cocktail in hand is the perfect way to kickstart your Vegas vacation.
Plan your first dining experience at Jaleo, an award-winning restaurant serving authentic Spanish tapas. Share a dish of paella cooked over a large wood-burning grill, and of course, a bottle of Spanish wine.
Once you've had your fill, immerse yourself in the aura of Vegas entertainment with tickets to a Cirque du Soleil show. We recommend Michael Jackson's ONE at Mandalay Bay or The Beatles LOVE at The Mirage. After the show, continue your first night out with a ride on the High Roller Observation Wheel. Pick up some cupcakes from Sprinkles, pair it with a glass of champagne and savor your treat as you soar 550 feet over the Strip.
Day Two
Relaxation or adventure?
Depending on how tired you are from day one, you can use day two to conserve your energy or go out on the town.
If you opt for rest and relaxation, book an all-day appointment at one of the many luxury spas on the Strip. The eForea Spa at The Boulevard is the perfect stop for pampering and poolside dining.
If you're ready for adventure, choose a different daytime activity to pick up the pace. Head out on a helicopter and wine tasting adventure with Sundance Helicopters. Fly over Mount Charleston and the Red Rock Canyon, landing at the Pahrump Valley Winery for some of the best wines in the desert.
Then, venture over to the cobblestone streets and white lights of The LINQ and choose from one of the many restaurants, all within walking distance of one another.
At sunset, take an Uber or Lyft over to the Neon Museum. This attraction is built around the Neon Boneyard, a two-acre campus that features more than 200 vintage signs and marquees from Vegas' golden age.
For nightlife, get dressed to the nines and continue your evening at The Cromwell. There's nothing wrong with trying to win a few bucks at the tables, either. The Cromwell features single O roulette, EZ Baccarat, Blackjack and craps.
Day Three
Cap off your Vegas vacation
Your vacation is coming to a close, so spend a relaxing morning with endless rosé and French-style eggs benedict at Michael Mina's Bardot Brasserie.
After brunch, tap into Vegas' criminal history at the Mob Museum, where you can see exhibits dedicated to the biggest and baddest names in organized crime.
With pool time, a spa day and sightseeing out of the way, spend the rest of your afternoon relaxing or stop by at any attractions left on your bucket list.
Settle down at The Restaurant at The NoMad for upscale American classics in the iconic New York library-inspired hotel.
Since it's your last night in town, why not indulge in the ultimate nightcap? Venture to the Skybar at the Waldorf Astoria Las Vegas for live jazz and some of the best views of the Strip. Splurge on a Stoli Vodka and caviar complimented with the finest crystal from Tiffany & Co.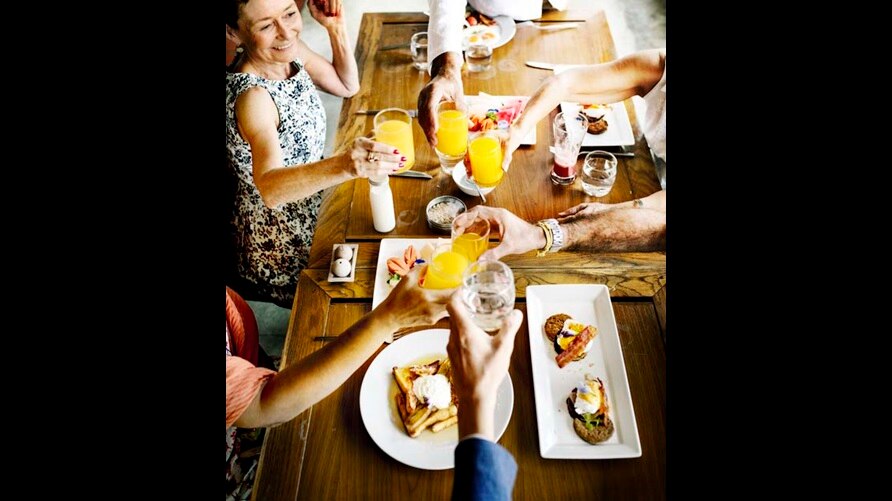 Make Las Vegas Like Home
In a destination like Las Vegas, it's impossible to see everything in just one trip. But with vacation ownership through Hilton Grand Vacations, you can return to the places you love over and over. Make Las Vegas, or any of our other worldwide destinations, your new home away from home.
If you want to book your fun-filled, three-night getaway to Las Vegas or own a piece of it yourself, call 800-230-7068 or fill out an online contact form today.