7 of the Best Beach Vacations You Might Not Know About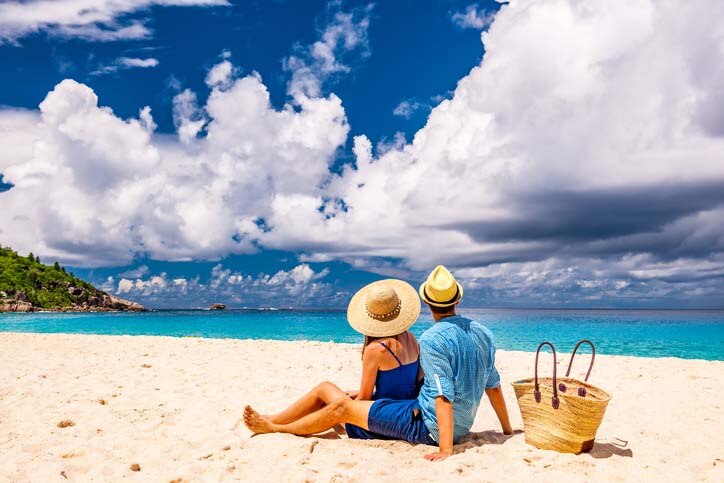 Whether you are looking for an isolated stretch of sand or a dramatic rocky coastline, there are plenty of options for salty air and sand between your toes. Here is Hilton Grand Vacation's list of the best off-the-radar beach vacations. Visit now before the secret's out.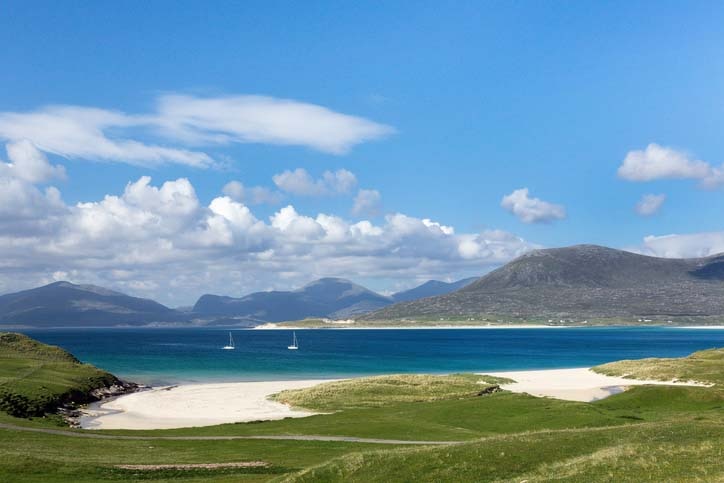 Luskentyre Beach - Isle of Harris, Scotland
The famous Isle of Skye can capture your heart the first time you visit Scotland, but take a ferry ride over to the lesser-known Isle of Harris – a place to really push the pause button. The Isle of Harris is a jewel in the Hebridean archipelago, and Luskentyre Beach is a must-see turquoise-water paradise.
Here are a few ways to unplug at Luskentyre:
Rent a bike and cycle the 3-mile single track road that links Luskentyre Beach with the Isle of Harris' main road.
Visit the local Harris Tweed weavers to embrace yourself in Scottish fashion. Using a 2,500-year old process, the in-demand, hand-woven clothing will never go out of style.
Producing whisky in the Outer Hebrides since 1829, Isle of Harris Distillery has become better known for its sugar kelp-infused gin.
Stay: Hilton Grand Vacations Scotland properties will treat you to a wilderness retreat of a lifetime.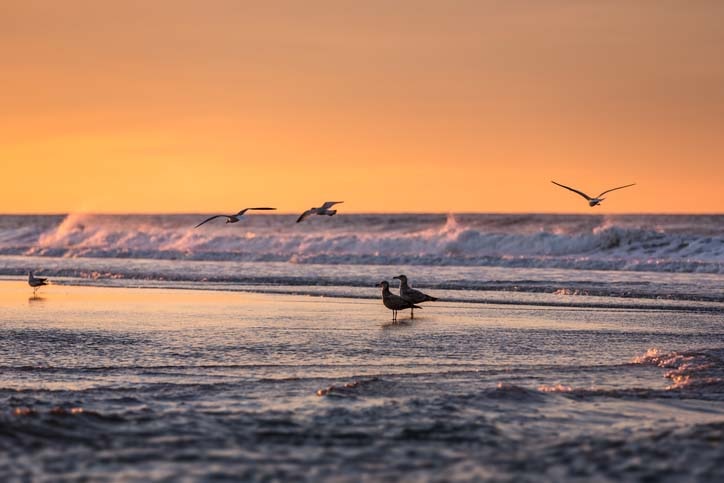 Rockaway Beach - Queens, New York City
If you're searching for something different on your next trip to New York City, take a subway ride to Rockaway Beach, one of New York's most fun beach towns.
Rockaway offers a sandy shore, complete with surfing, beach volleyball, bars, restaurants, food trucks, and shopping. Consider these ways to spend your time at this city hideaway.
Walk the 5.5-mile beach boardwalk.
If you're craving tacos, a visit to Tacoway Beach won't disappoint.
Visit Rockaway Brewing Company, a seven-minute walk from the beach. Enjoy rotating craft brews on tap, metal bar stools, and live music.
Stay: Choose from our Hilton Grand Vacations New York properties. This beach is just a short subway ride away.
Kailua Beach - Oahu, Hawaii
With the magic of Waikiki, the sea life of Hanauma Bay, and the glory of the North Shore, it's hard to think of any of Oahu's beaches as "underrated." Kailua Beach, near the Marine Corps base at Kaneohe Bay, is often an empty, hidden paradise.
Kailua is certainly be one of the best beach vacations in Hawaii.
Bring your paddle boards. The waves are relatively calm.
Go on a 2.5-mile beach walk.
Stop in downtown Kailua, just 5 minutes from the beach, and pick up Hawaiian plate lunches to enjoy at the beach picnic tables.
Visit Kailua's next door neighbor – Lanikai Beach.
Stay: Choose from five Hilton Grand Vacations properties in Waikiki.
Moonlight Beach - Encinitas, California (San Diego)
San Diego beaches aren't a secret, but Moonlight Beach, a cove within the beach town of Encinitas, could seem overlooked. The 'moonlight' in the name of this beach comes from local residents visiting the area for midnight picnics in the early 1900s.
Take a surf lesson at Leucadia Surf School.
Collect pebbles and watch the sunset from the cliffside.
Bring the kids and grandkids to the beach's playground.
Stay: Choose from our Hilton Grand Vacations California properties. Moonlight Beach is just south of these resorts.
Glass Beach - Ft. Bragg, California
One of the best beach vacations in California doesn't involve sand. North of Mendocino, on the coast of Northern California, there's a beach that turned trash to treasure.
For centuries, glass, cans, and other trash were dumped off the cliffs into the ocean. Mother Nature responded to this abuse with a surprise in the form of smooth colored sea glass in a rainbow of colors.
Feel free to search through the sea glass, but you can only take pictures as souvenirs. Instead, visit the Sea Glass Museum, owned and operated by Capt. Cass Forrington, a retired sea captain.
Stay: Enjoy the beautiful drive over the Golden Gate Bridge driving up California's Highway 1 to Ft. Bragg. Stay at Club Donatello in San Francisco.
Sullivan's Island Beach - Charleston, South Carolina
Over the bridge from Charleston, is Sullivan's Island. At just 3.3 square miles, what Sullivan's Island lacks in size, it more than makes up for in beauty and charm. Imagine the sound of wooden front porch doors clanging, kids building sand castles, and adults enjoying Mason jars filled with sweet-tea cocktails.
Soak up Revolutionary War history at beach side Fort Moultrie.
Book a kite boarding or paddle boarding lesson at Sealand Adventure Sports.
Take in the views of the lighthouse.
After a day of playing in the ocean, dine al fresco on the porch at Poe's Tavern, named after writer Edgar Allan Poe, who lived on Sullivan's Island.
Stay: Hilton Grand Vacations is opening Liberty Place Charleston by Hilton Club.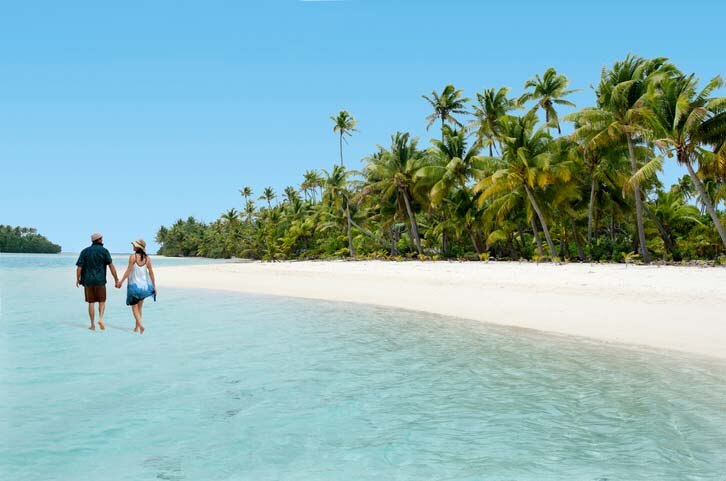 One Foot Island - Aitutaki, Cook Islands
Kia Orana! Pure, natural beauty awaits you on the tiny island of Aitutaki, tucked far into the South Pacific. Warm waters fill a triangular, shaped turquoise blue lagoon – so blue you'd think someone had painted it that way.
Take the lagoon boat cruise to soak in the culture of the island.
Spot turtles and tropical fish while snorkeling right.
Bring your passport to get a 'One Foot Island' passport stamp on arrival.
Stay: While there isn't a Hilton property in the Cook Islands, you can use your points through ClubPartner Perks to take a Paul Gauguin cruise to this untouched island destination and enjoy one of the best beach vacations around.
To check out other beach vacation inspiration, read on.