Scotland in the Spring, Aye!
Scottish spring vacations are filled with outdoor adventure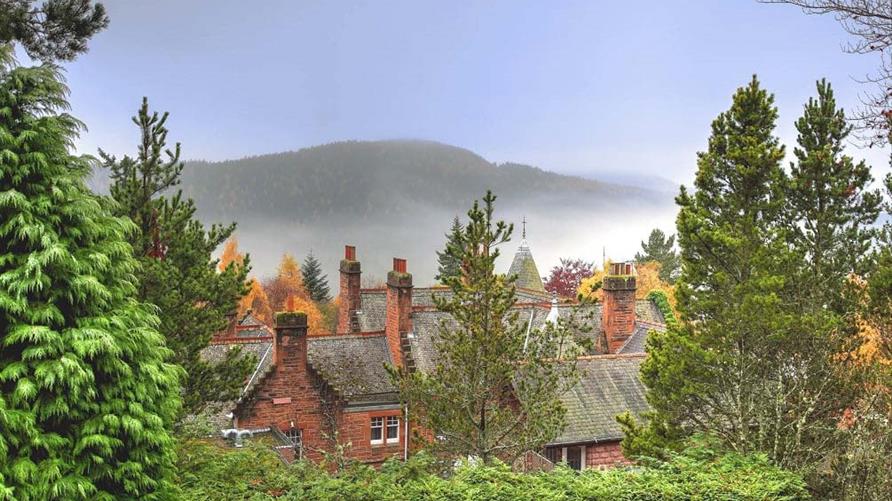 Scottish vacations in the spring are filled with outdoor activity options and events, creating a visual wonderland for every type of traveler.
The mountain peaks are still brushed with snow, while wildflowers scatter across the Scottish Highlands.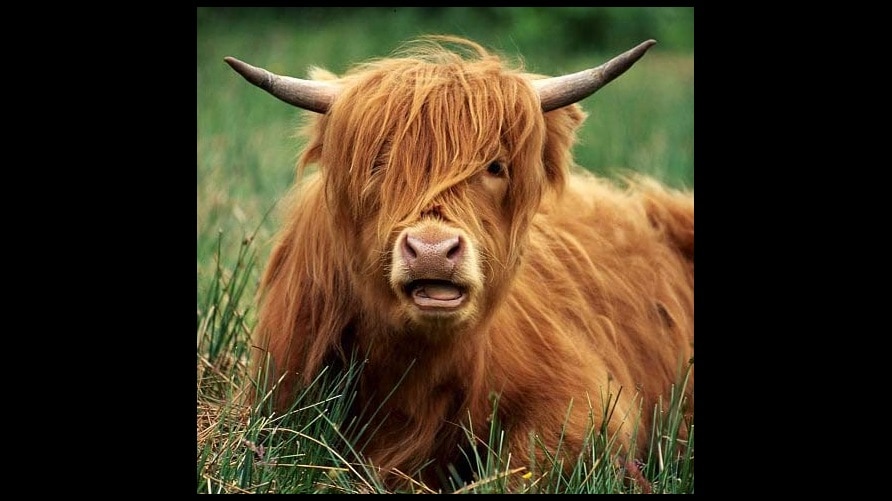 Spring is an ideal time to hike, bird watch, cycle, fish, golf, and more.
With up to 17 hours a day of daylight, you'll get to maximize your time here. Spend your Scotland vacation exploring open wilderness by day and settling in at a quaint pub with a pint of beer and a haggis plate by night.
Of course, Scotland would not be complete without going back in time to explore a stunning castle, happy hour at a whisky distillery, or even the unusual Scottish tradition of a deep-fried Mars bar.
It's truly a meal in itself.
Spring Events in Scotland
Beltane Festival
Location: Edinburgh
Every April, the Beltane Fire Society puts on a spectacular show to celebrate an ancient Celtic tradition.
Thousands of pagans, hippies, tourists, and curious locals gather to witness the wonderful wedding procession of the May Queen and Green Man, who herald a new season in the Celtic calendar.
Ballater Walking Festival
Location: Cairngorms National Park
The Ballater Walking Festival is held annually each May. It offers a week of walking activities in Royal Deeside and the Cairngorms National Park.
Each day participants are choose from three walks of varying difficulty, led by professional and knowledgeable local guides. The local community organizes this annual festival, and travelers get the inside scoop on this stunning area.
Spirit of Speyside Whisky Festival
Location: Village of Speyside
Playing host to over 50 distilleries, Speyside has the greatest concentration of malt whisky producers compared with any other whisky producing region in Scotland.
The annual Spirit of Speyside Whisky Festival takes place the end of April/beginning of May. Learn about this Scottish tradition while you sample the region's best spirits.
Cairngorms Nature Big Weekend
Location: Cairngorms National Park
Over this annual big weekend, locals and visitors celebrate the natural wonders of the region. More than 2,000 visitors attend, plant trees, and enhance the biodiversity in the woodlands. More than 200 pieces of artwork created by local school children are on display in the park.
Run Balmoral
Location: Ballater
Take part as a competitor or spectator in this multi-event run through the magnificent Balmoral Estate in Royal Deeside.
This family event offers running races for all ages and abilities packed in over one incredible weekend.
Edinburgh International Film Festival
Location: Edinburgh
The Edinburgh International Film Festival celebrates the best in cinema. See some of the most entertaining, challenging, and inspirational movies around. Also, get a chance to meet the artists involved in movie-making.
This festival takes place each June.
Festival Fortnight
Location: Across Scotland
Festival Fortnight is a two-week festival featuring sports, cultural, academic, recreational, and social eventsall aimed at increasing the participation and visibility of LGBTI people in sport.
This annual event takes place each June.
Top Spring Activities to Complete Your Itinerary
Land Rover Experience
Choose a half- or full-day adventure where you'll get to test the all-terrain capabilities of a Land Rover across 70 miles of upland forest and moorland tracks while accompanied by a qualified instructor with a wealth of knowledge on the area.
Check out Hilton Grand Vacations Explorer Chris' experience behind the wheel during his trip to Dunkeld.
Canyoning & Rappelling Tours
If you're searching for action and adventure, look no further than a guided full- or half-day trip to the woodlands where you climb, abseil, and rappel down picturesque canyons and crevices.
Explore Castles & Wildflowers
The Highlands of Scotland are in full bloom come spring. So this time of year is prime to enjoy photo ops among the flowers and ancient stone work. Pack a picnic and wear your walking shoes to tour one, or all of these famous Scottish castles.
Loch en Eilein at Rothiemurchus
Corgarff Castle
Balmoral Castle
Blair Castle and Gardens
Braemar Castle
Stay With Hilton Grand Vacations
Scottish springtime vacations are magical, and Hilton Grand Vacations has four properties to welcome you. After a visit to Edinburgh, trek out to the natural beauty of Scotland for an unforgettable vacation.
Coylumbridge
Located in the heart of Cairngorm National Park in a 65-acre woodland estate, the Hilton Grand Vacations Club at Coylumbridge is a charming hideaway providing a relaxing retreat for guests seeking a serene Scottish holiday.
The distinctive Nordic design of each lodge and the adjacent Coylumbridge Hotel evoke the beauty of the surrounding countryside and breathtaking Cairngorm Mountains.
Vacationers enjoy on-site amenities including a swimming pool complex with sauna, dining options, and a children's recreation area.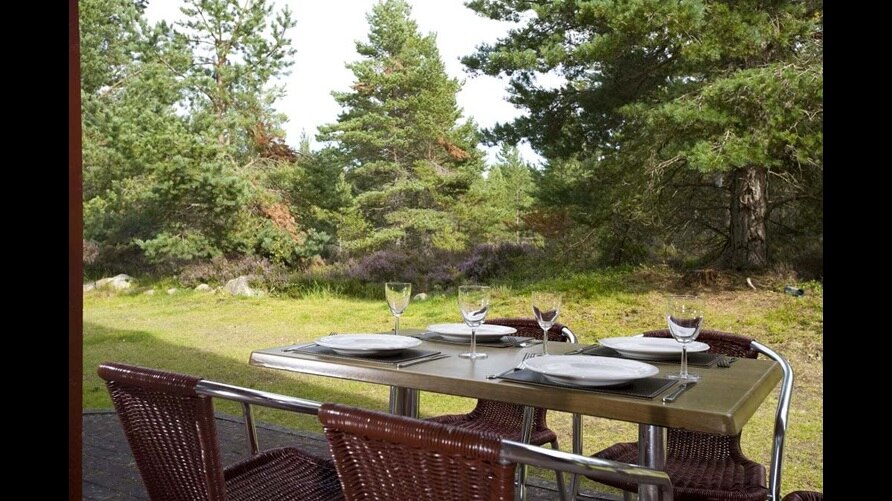 Here are a few highlights of things to see and do near the resort:
Attractions
Entertainment and Nightlife
The resort offers entertainment in the lounge six nights a week.
There are a number of restaurants in the village of Aviemore, a 10-minute drive from the property.
Craigendarroch Lodges
Set amid the lush, rolling farmland of Royal Deeside, the celebrated Hilton Grand Vacations Club at Craigendarroch Lodges occupies a spectacular private country estate.
Centuries of cultural tradition are brought to life in the property's Victorian architecture and gourmet cuisine, while the signature charm of the Scots enlivens the local experience.
On-site amenities are complemented by nearby golf, fishing, horseback riding, and skiing.
For years, Royal Deeside has been one of Scotland's best-kept secrets, featuring lush countryside that has served as a favorite retreat of the Royal Family.
Craigendarroch Suites
Nestled near the banks of the River Dee on the outskirts of Ballater, the elegantly appointed Hilton Grand Vacations Club at Craigendarroch Suites provides a taste of luxury, steeped in cultural tradition.
Once a Victorian country house, the property sits on a spectacular private estate within the bounds of the Cairngorms National Park and is just a few minutes from Balmoral Castle.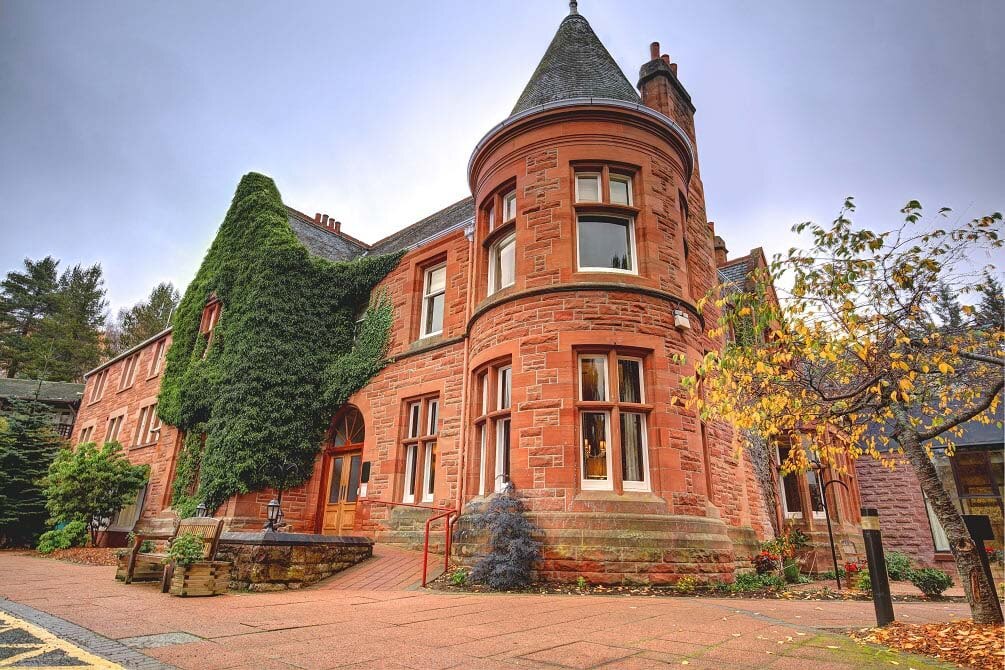 Here are a few highlights of things to do in and around the Craigendarroch resorts:
Attractions
On-site spa
Golf: 25 courses within 25-mile radius, including, Dunkeld, Gleneagles, Rosemount, Alyth (St. Andrews famous golf course is 50 miles away)
Walking trails – over 280 acres to explore by foot or bike
Osprey bird watching (Spring – Autumn)
Salmon and trout fishing (January – October)
Entertainment and Nightlife
Scotland vacations isn't complete without a visit to a local pub.
Local pubs offer musical evenings with local musicians
Arts venue in close-by Birnam hosts different workshops each month
Shopping
This is a small village with local food shops and stores that include:
Bakeries, a butcher, deli, and a grocer
Large supermarket – you can order online and they will deliver to the Lodges
House of Bruar – specializes in cashmere
Read on to learn how one of our Owners spent his time in Scotland.