Our Favorite Honolulu Hidden Gem: The Hokulani Waikiki Rooftop Bar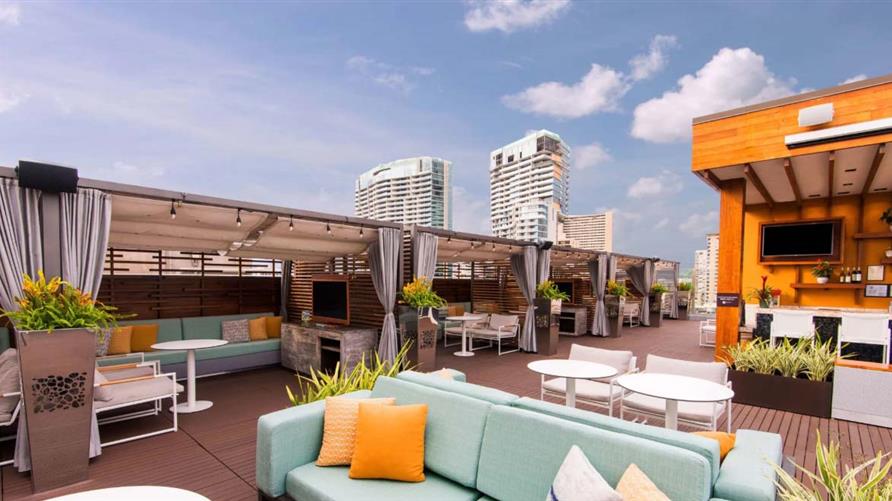 Hokulani Waikiki by Hilton Grand Vacations is our favorite place to stay in Waikiki. The rooms are beautiful and spacious, and the staff is so warm and friendly, they remember your name and go out of their way to make your stay special. But one of the best parts is the Hokulani Waikiki rooftop bar.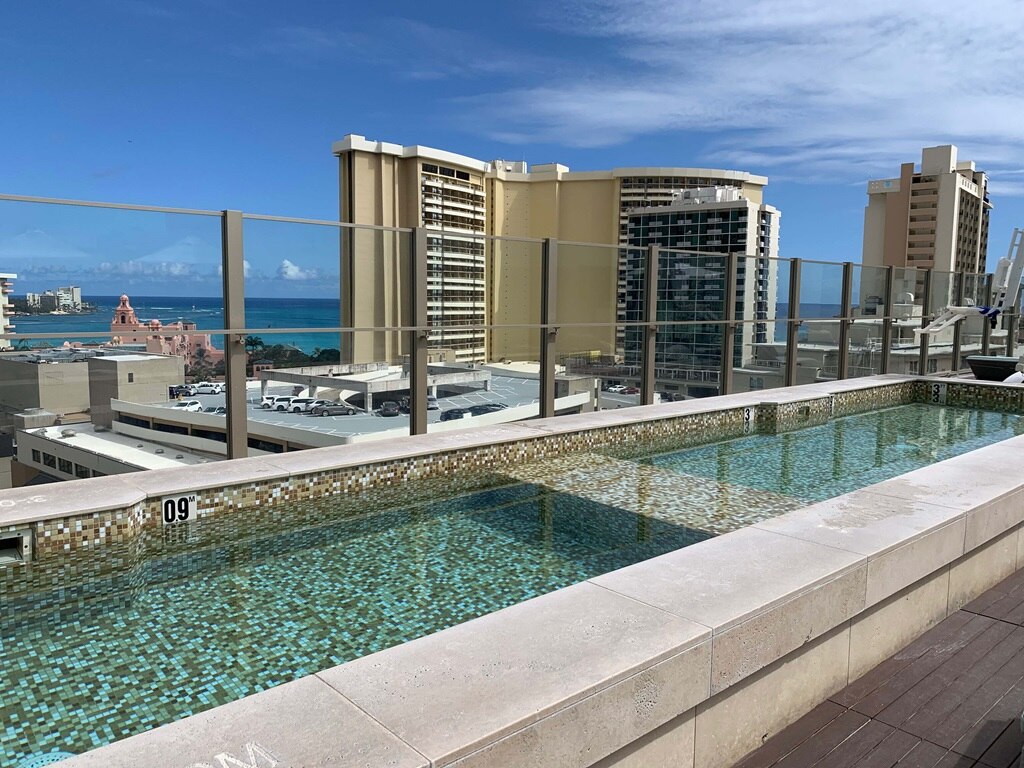 You can see right down Kalakaua Ave to Diamond Head peeking over the top of the high-rise at the other end, directly from within the pool. Look in the other direction and you can see the ocean and even make out the surfers on Waikiki beach.
The pool here is small and not very deep so won't appeal to everyone but it is just the right temperature to cool off, and the view is unbeatable. It makes a great place to laze an afternoon away while soaking up the Hawaiian sunshine.
Surrounding the pool are numerous loungers, tables, chairs, and sofas along with plenty of shaded areas. There is a small bar offering a selection of beers and cocktails with friendly bartenders. Iced water is always available for free. The resort provides large fluffy towels and even sunscreen.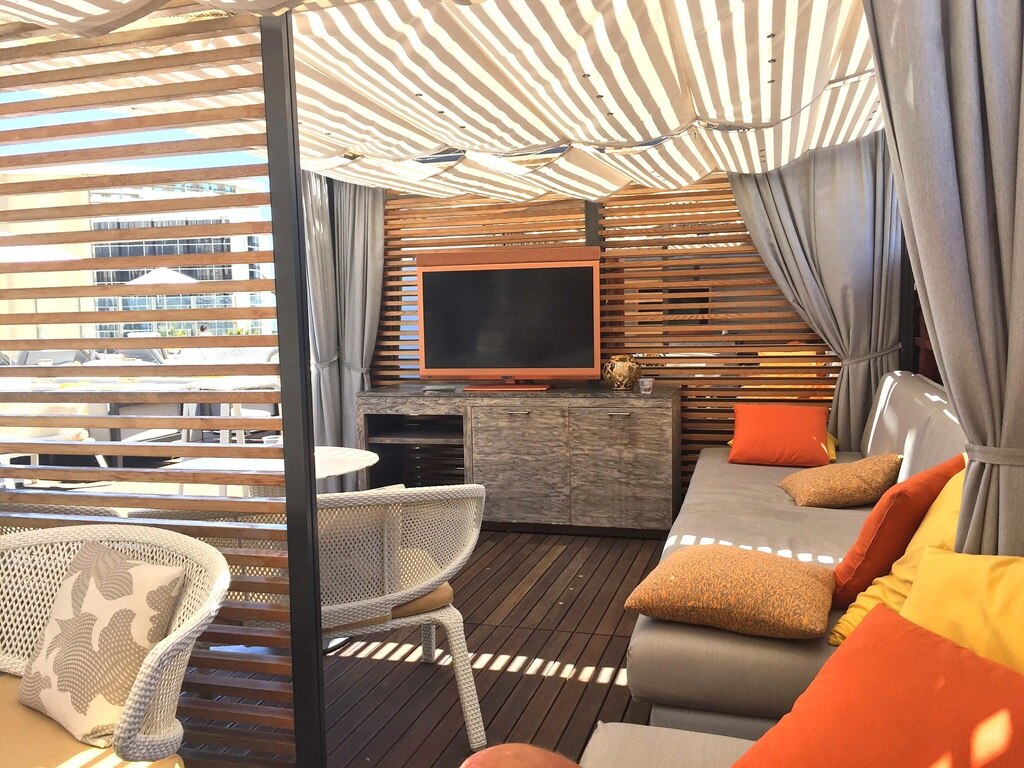 The best part of the roof is the eight cabanas offered free to guests on a first-come, first-served basis. Each cabana has a TV and a small fridge, a day bed and table and chairs as well as a safe for your valuables.
The Hokulani Waikiki rooftop bar is one of our favorite places to have lunch in all of Waikiki. You can buy ready-made salads or sandwiches and snacks from the ABC store downstairs or venture a little further to the Food Pantry for provisions.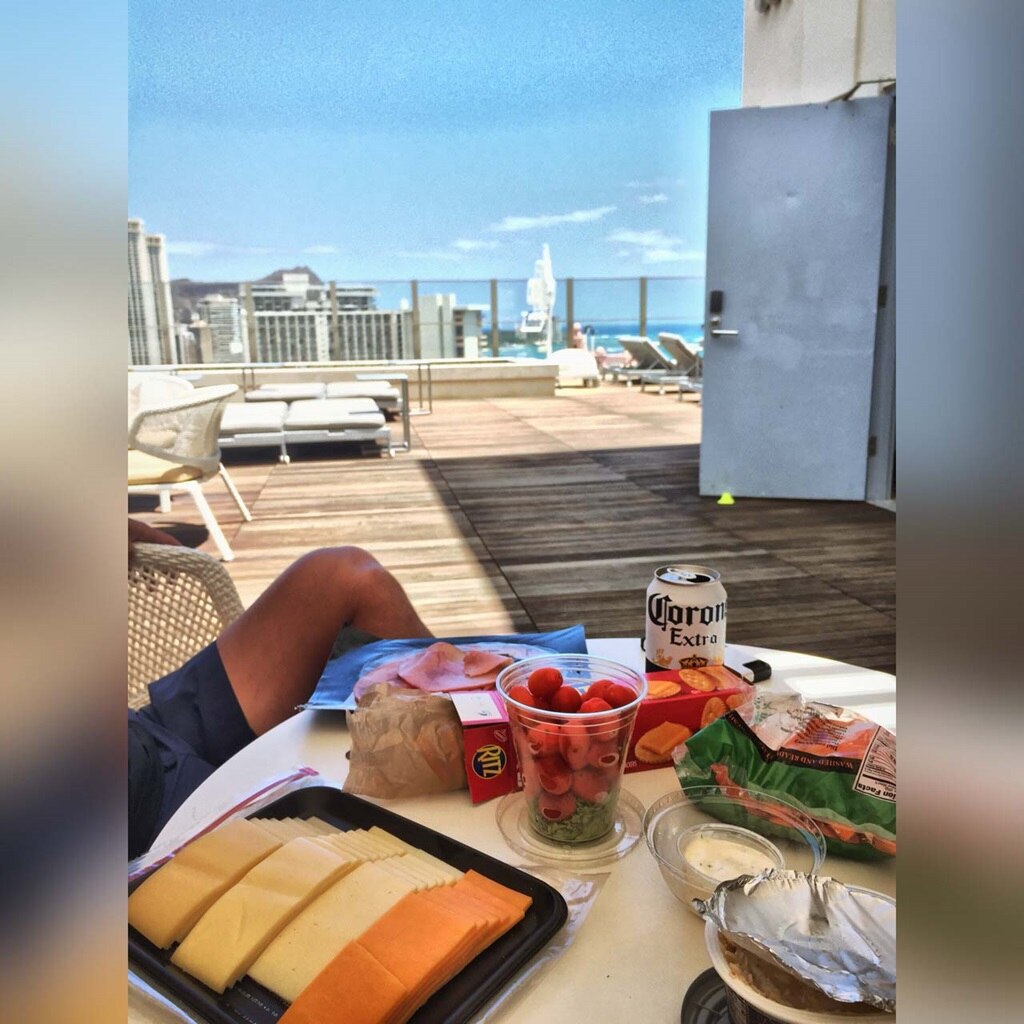 The suites all have kitchens, so we buy a few days' worth of snacks and lunches and head up to the roof for a relaxing lunch. We can spend a whole day up here, eating, drinking and sunbathing, with very little interruption – it's very relaxing.
While we mostly use this space during the day, the roof is open until 10 p.m. every night and has spectacular nighttime views.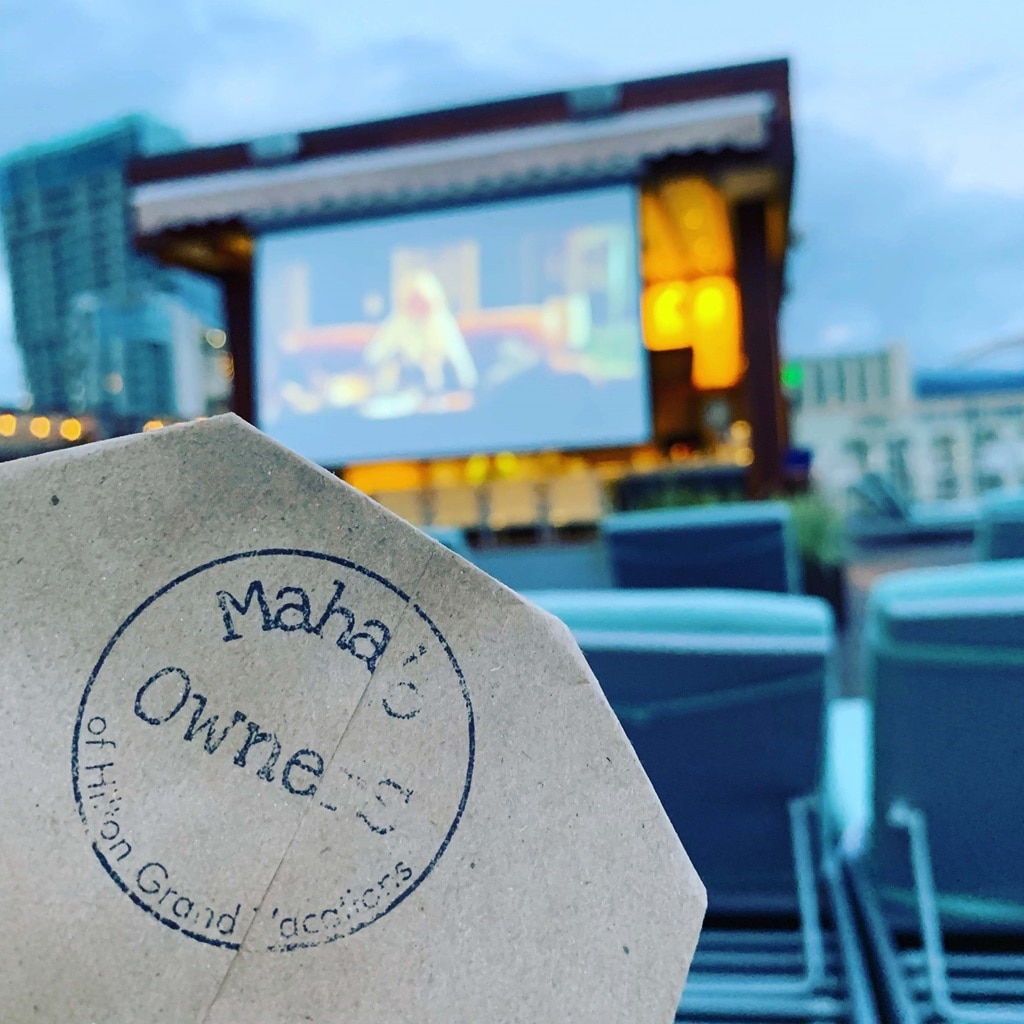 Every Monday night they have a movie on the roof which makes this an even better place to grab a pizza and take in the latest blockbuster or classic movie.
The resort even provides popcorn.
I would recommend the Hokulani Waikiki rooftop bar to adults traveling without children or to those with very small children who don't require a large sprawling resort-like pool.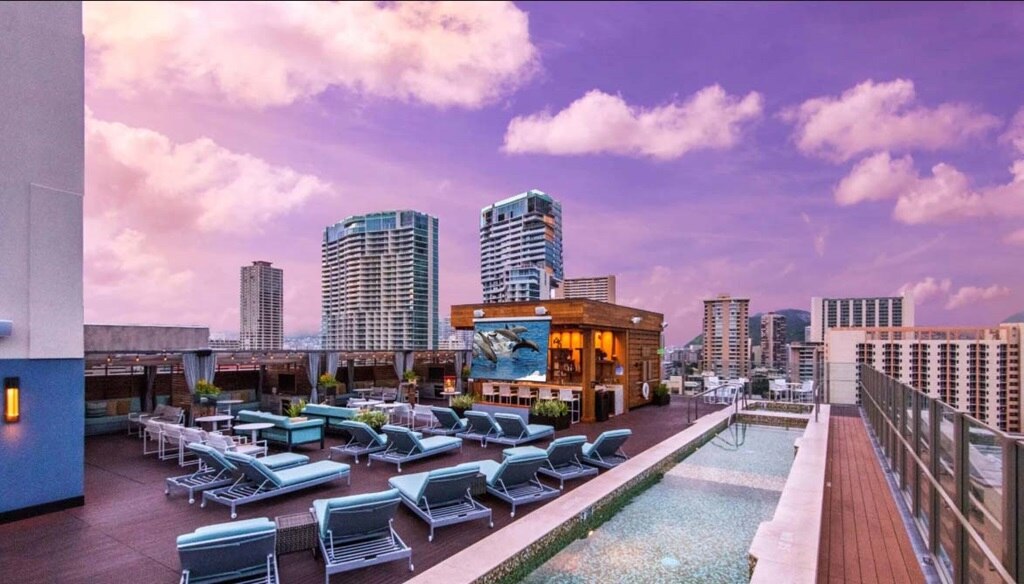 Hope to see you on the roof!