Memories of Italy
How to Plan a Vacation in Italy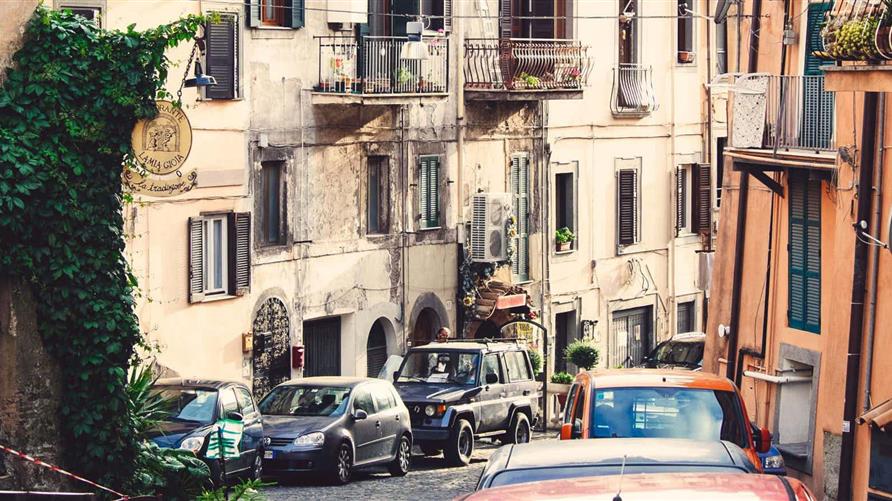 I recently had the pleasure of planning a vacation to Italy, specifically, Tuscany and the Amalfi Coast.
The planning process is the part I relish the most, especially the anticipation leading up to the trip. Our group of 8 (we've now coined ourselves the Crazy 8's), was a perfect mix of family and lifelong friends.
Day 1
Our Arrival
We arrived in Tuscany late on a Sunday and stayed at Hilton Grand Vacations Borgo Alle Vigne.
This beautiful resort is nestled on a vineyard located in the rural Tuscan province of Selvatelle. The Tuscan sunsets are gorgeous and the resort is very private with quaint villages nearby like Peccioli, Palaia and Terricciola.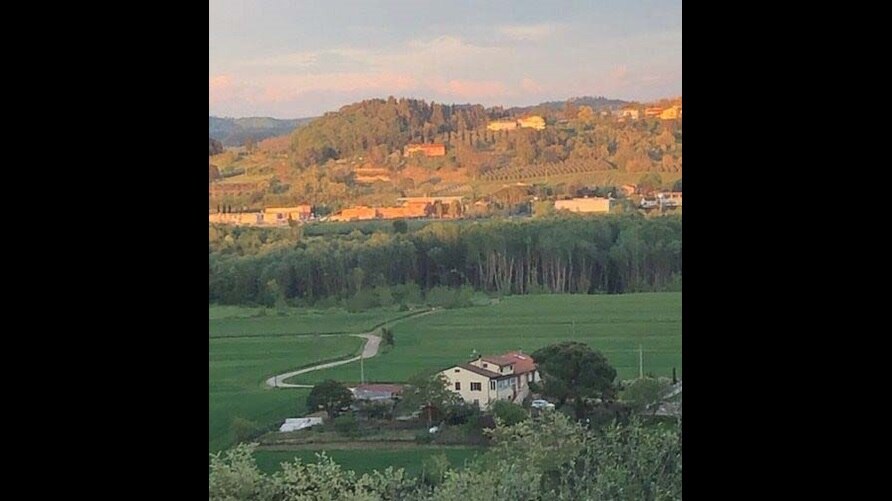 Our son and his girlfriend had arrived a few hours before us and welcomed us with fresh Italian meats, cheeses and bread as well as local wines and beer.
Day 2
Chianni, Tuscany
The roads in Tuscany are very rural, and we rented a vehicle to get around.
On our first day, we made the decision to take a drive to explore the area. Finally, we happened upon a quaint little town called Chianni, which boasted beautiful architecture that symbolized true Italian culture.
We found a little place called Anna's Bar and settled in to enjoy some local wines. The owner, Rocco, made us feel so welcome and although the kitchen was closed, he offered to make us some delicious paninis. Their quaint terrace offered spectacular views where we enjoyed great conversation and laughter.
Day 3
The Accidental Tourist
On our second full day, we attended a cooking class near Florence. Although the resort is located in Tuscany, it is close to Florence. I later learned that Tuscany is actually as large as California.
Each of us were taught how to make pasta from scratch. The tour was called The Accidental Tourist and the venue was outstanding. The farmhouse was located on the side of a hill overlooking the farms and vineyards that surround Florence.
Our gracious hostess, Mila, took the time to explain the history of the house and how it had been in her family for centuries. The house's characteristics were stunning and the views breathtaking.
After we made the pasta, our wonderful cook, Louisa, invited us to the table where we ate the most decadent meal.
We were served six courses, including spinach pasta, tomato pasta, toasted bread and olive oil, Italian pizza, and a potato and egg frittatta. The meal was complimented with coffee and dessert a few minutes later.
This was an outstanding experience and I would highly recommend it to anyone visiting the area.
Day 4
Florence to Amalfi
Rather than waste time in a car to make our way to Amalfi from Tuscany, we took advantage of the inexpensive flights. Alitalia offers direct flights for around $200 one way, per person, and we felt that this was a good investment for the time we would save getting to our new destination.
Beware, however, that these flights do not include the cost of luggage so be prepared to pay an additional 55 euros for that.
From the Naples airport, we hired a car service to bring all 8 of us to our house rental on the Amalfi coast. Our rental home did not disappoint and it offered more than enough room for us to feel right at home.
There were markets within walking distance so we were able to purchase groceries and supplies. Our house was located high on the coast, which offered stunning views of the Mediterranean Sea.
Day 5
Amalfi
We hopped on the bus and headed down the coast to spend the day in Amalfi.
You can purchase bus tickets for 1.30 euros at most local markets.
I'll be honest that the ride down is not for the faint of heart. The roads wind back and forth across the hill down to the town with a very narrow road that is shared by small cars, larger vans, commercial vehicles, local buses and tour buses.
It requires patience but, again, it was a reasonable price and got you into town.
We acclimated to the town and explored the shops. The group found a great little breakfast place called Savoia. Each day, we indulged in mimosas, cappuccinos and decadent Italian pastries.
Day 6
Positano
One word describes this region – DREAMY!
The group decided to take the ferry to Positano, which I would highly recommend as the views of the coast are a must see.
We arrived just before lunch and headed over to a restaurant called Chez Blacks which was recommended to us by some passengers on our boat. The pizza and gnocci there were so delicious so we made a mental note to return another day.
The group split up into pairs and each group did something different for the day. Some sat on the beach while some shopped and others hiked.
I personally hiked and was pleasantly surprised at everything I saw along the way. There were shops, restaurants and historical landmarks to keep us entertained. Once we got to the top, we went to a little restaurant and sat outside. We ordered a lovely bottle of local Amalfi red wine and enjoyed the stunning backdrop.
Day 7
Rest Day and Fiordo di Furore
The group unanimously decided that we should have a rest day where we would purchase groceries at the local market and make our own dinner, since we had a fully equipped kitchen and dining area.
Some members of our group ventured out to do some exploring of the local area of Furore, which is where our house was located.
They happened upon this beautiful area called Fiordo di Furore.
It's actually a ria – a narrow gorge cutting inland from the sea, created by the Schiato stream that runs along the mountain to the sea. A cluster of old fishermen's houses cling to the cliffs.
Also known as the fjord, it is also the oldest part of Furore. The main village now stands 300 meters above, in the upper Vallone del Furore.
Day 8
Capri
The island of Capri was as stunning as Positano. The rock formations were astounding and the architecture, breathtaking.
I hiked up the hill, we took a bus up the mountain even higher. We had lunch at the top in Anacapri at a delicious little pizza place.
Truthfully, there was really nowhere we dined in Italy that disappointed.
When we arrived back in Amalfi, we walked along the waterfront until we found a wonderful restaurant called Marina Grande. This was the highlight of all of the meals we had. It provided the perfect ambiance, a delicious menu selection and superb customer service.
We recommend the linguini piazza and the seafood risotto. Guido, our waiter, made certain that we all had a wonderful experience.
Day 9
Shopping in Amalfi
We took a taxi back to Furore to have dinner and L'Incanto, and we were treated like royalty. The menu boasted a variety of pasta, pizza and other Italian food.
Our hosts Giuseppe, Carmine and Nicholas made our experience memorable.
On this particular day, some of us decided to take the bus down to Amalfi to shop. We returned to the Savoia café where we had breakfast most mornings.
We wandered around, purchased souvenirs and took in the Amalfi backdrop once again. The locals were very friendly and accommodating and mostly everyone spoke English.
Because the buses going up and down the hill do not run that often, we took a taxi back up in time for dinner.
Day 10
Positano
On our final day, we returned to Positano. It was so beautiful and we wanted to take it in one more time. We took a bus over in order to see more countryside.
We all agreed to spend the day on the beach because the weather was beautiful. The set-up was perfect with the restaurants along the beach offering comfortable seating arrangements that allowed us to put our feet in the sand.
Day 11
Arrivederci Italy!
In the words of Dean Martin's hit song, "Arrivederci Roma – It's Time For Us To Part," our hearts were heavy as we said goodbye.
So many great memories and experiences were captured on this vacation, some of which we will never forget.
Arrivederci Italy. Until we meet again.