Las Palmeras vs. Parc Soleil: Which Is Right for Your Vacation Style?
With plenty of options in Orlando, these resorts offer different experiences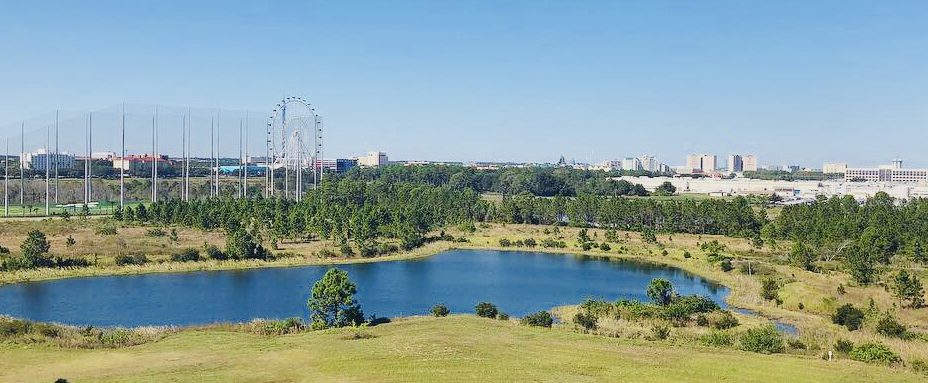 It's not a secret that we love a staycation in our own city.
And I must say, we are very lucky that our backyard is the city of Orlando.
In our almost two years of Hilton Grand Vacations ownership, we've taken advantage of the great properties that are located right in the heart of Central Florida – staying at both Las Palmeras by Hilton Grand Vacation Club and Parc Soleil by Hilton Grand Vacations.
Both are amazing properties, but there are a few differences between the two locations. Depending on our mood, we have different reasons for choosing each.
It's all about location.
One of my favorite things about Las Palmeras is the location. Located right off Universal Boulevard, it's in the heart of one of Orlando's main attractions, International Drive.
With a variety of restaurants and entertainment, such as Andretti Indoor Carting & Games and Pointe Orlando, there is something for everyone in the family. And just down Universal Boulevard is one of Central Florida's major theme parks, Universal Studios, making Las Palmeras a great option for the thrill-seekers in your group.
Don't worry, I haven't forgotten about the business traveler.
Las Palmeras is also just a quick walk to Orlando's Convention Center. It's perfect for any convention-goer, with the benefits of a Hilton Grand Vacations property.
Parc Soleil is also in a wonderful location, though a little more offset than Las Palmeras. When we want to have a relaxing staycation where we want to feel like we are transported out of Orlando, we chose Parc Soleil. We love going to the secondary pool area and turning on our beach vibe jams with a nice cocktail.
But what are the dining options?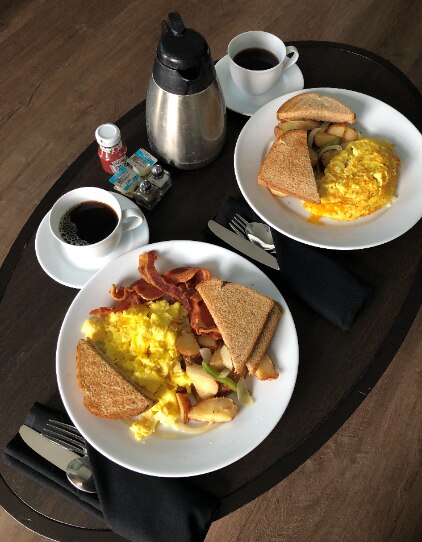 Now, I don't know about all of you, but I love ordering room service.
One key resort feature available at Las Palmeras, is their in-room dining service.
Nothing says relaxation more than not leaving your suite and enjoying a nice meal in your room. Something we enjoyed during my 30th birthday celebration at Las Palmeras last year, was waking up to breakfast in bed.
If in-room dining isn't what you're looking for, Las Palmeras has a great lobby bar and restaurant has along with a Poolside Bar.
Parc Soleil offers great dining options at Café Soleil and the Marketplace.
What do you do all day?
We love transporting ourselves to a poolside tropical paradise. With these resorts being in Florida, you know the pool options are incredible. Good news for kids (and kids at heart), both resorts have great water slides.
The main difference?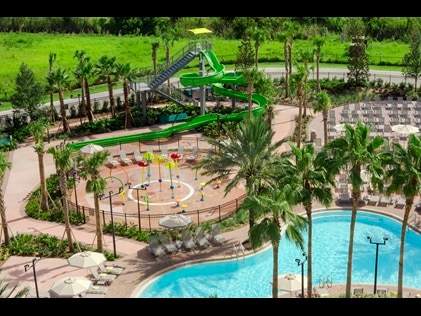 Las Palmeras water slide is a standalone, while the slide at Parc Soleil goes right into the primary pool area.
Parc Soleil offers two pool options, which is something that we love! We personally enjoy a more "quiet pool" where we can grab a cocktail and just unwind, especially since our day-to-day can be a little hectic.
No matter where you choose to stay – there is something for everyone and a variety of options. Happy traveling.