Capturing a Surprise Proposal with a Flytographer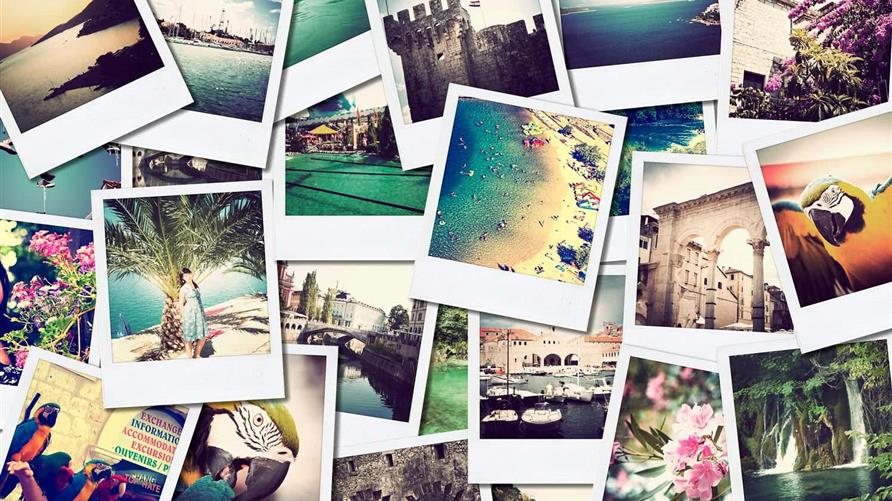 "A picture is worth a thousand words."
Taking pictures to capture a moment in time is one of my favorite things. Like the phase says, a picture can truly speak for itself.
To me, nothing beats seeing a picture months later and instantly remembering all of the details from that day. What better souvenir to have from a vacation than the memories of beautiful pictures?
Cue the Flytographer.
I learned about Flytographer in a previous Hilton Grand Vacations blog post and immediately knew that I wanted to book a session.
If you travel as a couple, you may take the notorious "selfie" shot. I know that I scroll through pictures and 80% of them are in selfie mode. While great to capture a quick picture, selfies don't compare to a beautifully captured professional photo.
Booking a Flytographer shoot was extremely easy.
The Booking Process
It's really as simple as selecting your destination and choosing your vacation photographer.
So what's the benefit of Flytographer? You have the portfolio of several incredible photographers at your finger tips. When we were booking, we had a tough time narrowing it down because there were so many great photographers to choose from.
Luckily, we had a fantastic representative from the Flytographer Shoot Concierge team.
After submitting our ideas, and requested photographer, our representative notified us about what to expect. Within two days, we were updated on the progress of our session. However, due to the demand of photographers in New York City over the holidays, our initial requested photographer was booked.
Thankfully, within hours of the shoot update, the Concierge team reached out to other New York City photographers and our session was booked with Armando.
Armando was extremely helpful on providing recommendations for a route and start time to capture perfect lighting in the area.
We were ready for our shoot!
The Photography Shoot
We booked our Flytographer shoot in DUMBO, Brooklyn. After seeing all of the incredible photos from this location in our photographer's portfolio, it was an easy decision.
Based on his recommendation, we chose the morning slot for optimal lightning especially right along the water. We could not have asked for a better photographer. Armando took the time to understand the type of pictures we wanted and our personalities. After a few trial pictures, we were on our way.
To set the scene, we started our session along the waterfront looking at the most incredible views of Manhattan. It seriously looked like something out of a magazine. Somehow each location during the shoot was better than the last – getting the most picture picture views of the Brooklyn Bridge.
Little did I know, my boyfriend had an entirely different purpose for this shoot.About half-way through the shoot.
About half-way through the shoot, Armando took us into the streets of DUMBO. After a few fun shots, he told us to take a step back and look at the view.
Little did we know, the Manhattan Bridge was in the background with the Empire State Building peaking through one of the archways. My boyfriend thought it was the perfect opportunity to get more pictures…down on one knee.
I was completely speechless and could not imagine a more perfect proposal.
He even threw our photographer for a loop as it was a complete surprise to not only me, but to Armando. Needless to say, he captured the moment in it's true form!
Receiving Your Photos
Just like the rest of the process, receiving the photos from our special day was a breeze.
Within three days we had a "sneak peek postcard" of our shoot from the Concierge team. A day later, the rest of our photos were ready. We booked an hour long session called "The Subtle Chronicler," which meant that we received 30 photos from our shoot. I was in awe of all of our pictures, where it was hard to choose a favorite! However, it is tough to top the gorgeous candid proposal moment. That is something that we will treasure forever.
As far as printing goes, Flytographer has a fantastic print guide, and I highly recommend finding a great, local photography shop to ensure high quality prints.
I must say, these prints were the perfect gift for family over the holidays!
---
So whether you're planning your next holiday card, or want to capture a surprise proposal, Flytographer is an wonderful way to capture those memories.
Learn more about their process on Flytographer.com and cheers to creating memories that will last a lifetime.