Breckenridge Off the Slopes: 8 Things to Do Besides Skiing
Endless activities in Breckenridge for non-skiers of all ages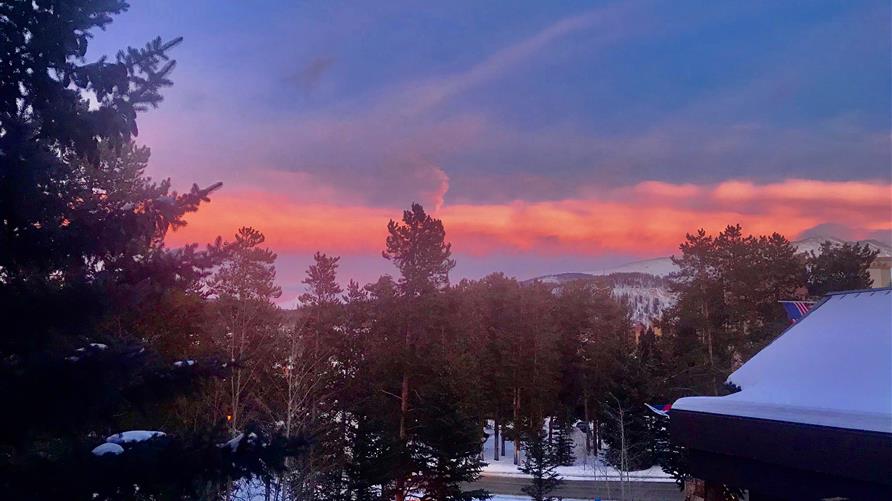 Planning a wintertime family adventure can be a challenge, so let me tell you why the small Colorado town of Breckenridge is a perfect destination for your troop.
Just an hour west of Denver, Hilton Grand Vacations offers a spectacular home base at Valdoro Mountain Lodge, offering flexible suites to suit your needs.
Although Valdoro provides easy access to the slopes, my family of five crave more things to do besides skiing. There are so many activities in Breckenridge for non-skiers and plenty to offer for the ultimate family vacation.
Town Events
This town knows how to usher in the holiday season.
The first weekend of December, Main Street kicks off the festivities, inviting hundreds of holly-jolly folks dressed as St. Nick running 6-blocks through town in the Race of the Santas.
Later that night the streets explode with holiday lights during their annual Lighting of Breckenridge.
In Mid-December, Breck raises their glass for the five-day celebration to the Norse God of Snow.
This winter will be the annual Ullr Fest where thousands of people dressed in horned Viking hats pray for snow with a parade, bonfire ceremony and the Ullr Ice Plunge.
Activities span an entire week of fun for the entire family.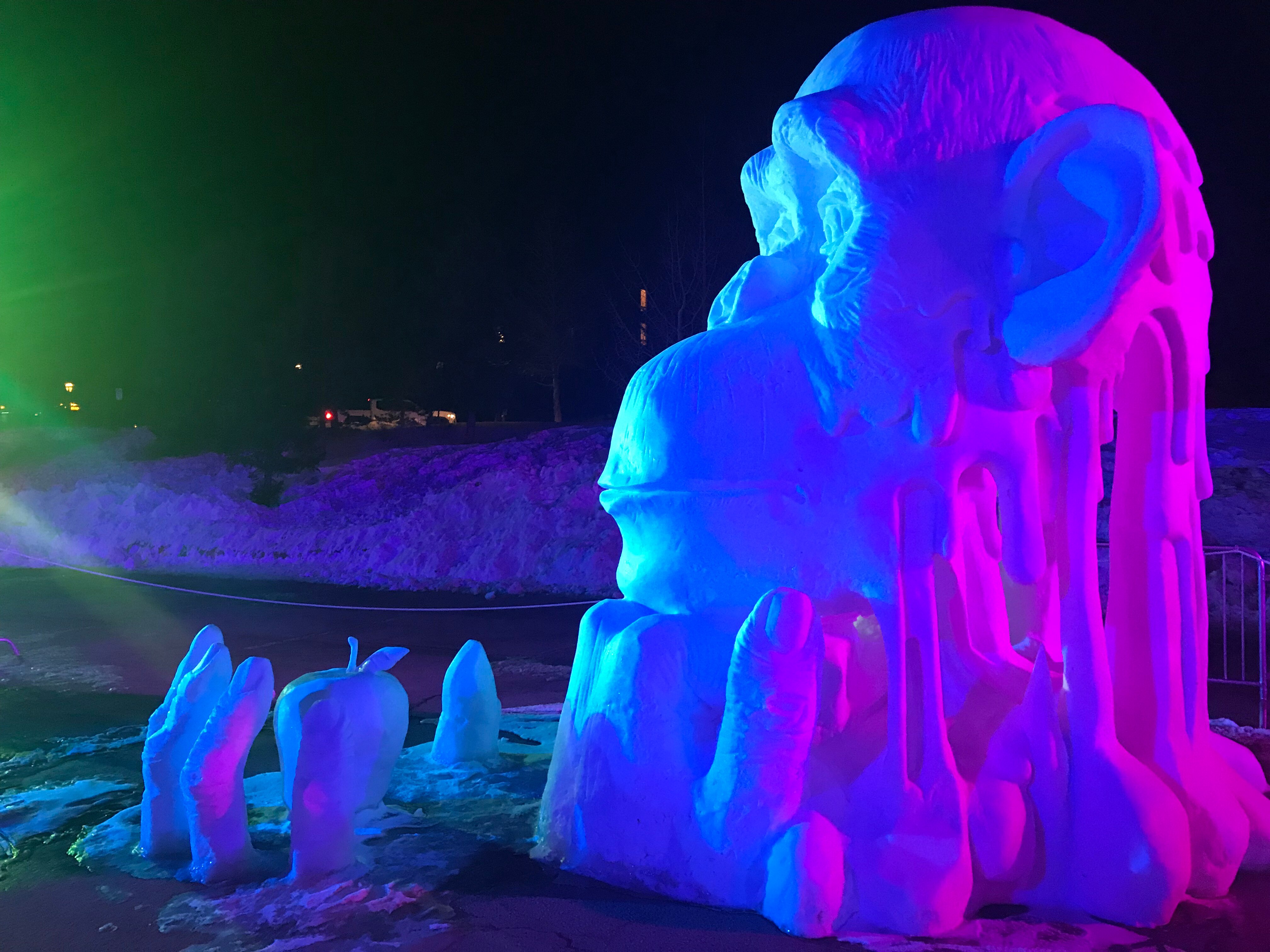 Our last family trip up to Breck was in January during the International Snow Sculpture Championships. In a small town that already has a large arts district, professional teams from around the world come together creating intricate works of art out of 20-ton blocks of snow.
Just west of Main St. at the Riverwalk Center, families can walk through a temporary art gallery before it melts away
All these small-town events are free and within walking distance of Valdoro Lodge which is just two blocks south of Main Street.
Kids Play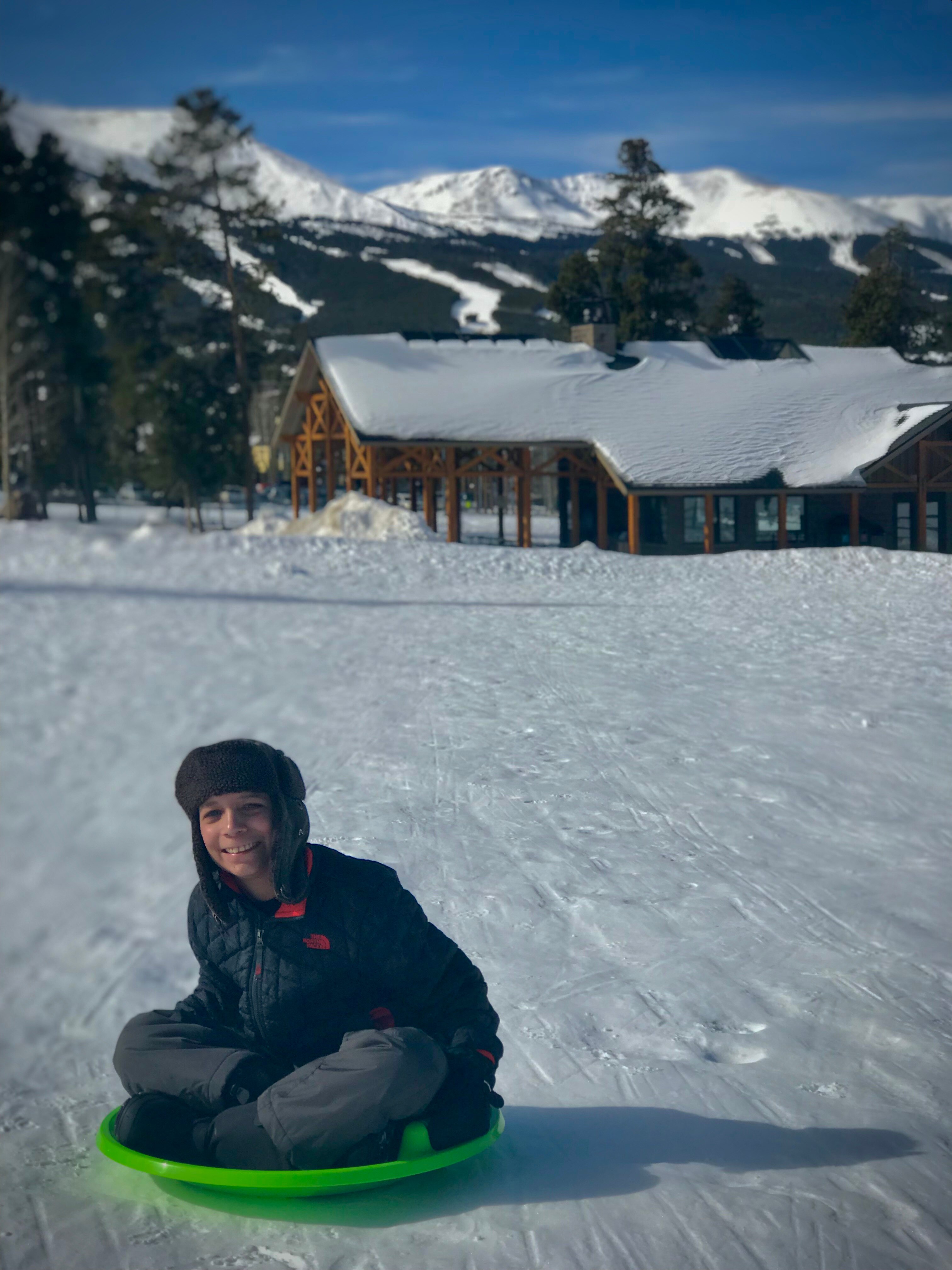 Children and snow: Our kids can't get enough of it. We found a perfect wintertime spot to allow the kids to get their wiggles out at Carter Park Sledding Hill.
Four blocks east of downtown Breck, a walk-up, sled-down-style hill provides just the right amount of speed to make the kids and in our case, my wife, scream.
Ask at the Valdoro front desk for a loaner sled.
When our family wants a warm indoor activity, we make a trip uptown to Ready, Paint, Fire.
Embracing the art culture here, my kids have loved creating pottery, painting on canvases or designing a mosaic with the help of the extremely friendly and helpful staff.
'We make this a must stop every time we are in town.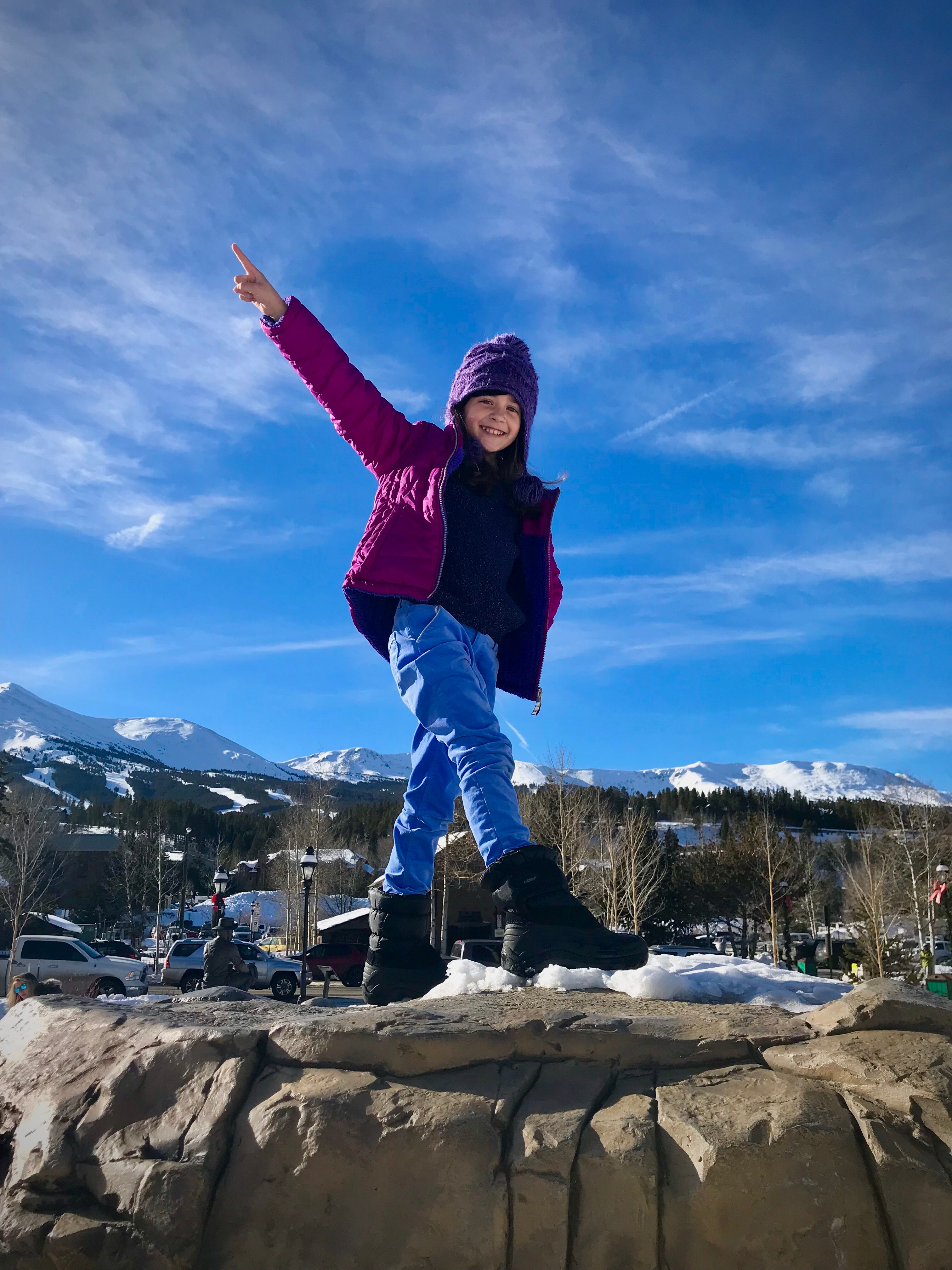 While checking out the sights around town don't overlook Blue River Plaza, located right at the bend in downtown Main Street. There's plenty of stuff to check out in the open-air area next to the river plus just two blocks north a decent sized downtown park has a few play structures for the littles to climb all over. Dress warm!
Don't forget the activities available at Valdoro as well, including a heated pool, arcade area and pool table inside the Owner's Lounge.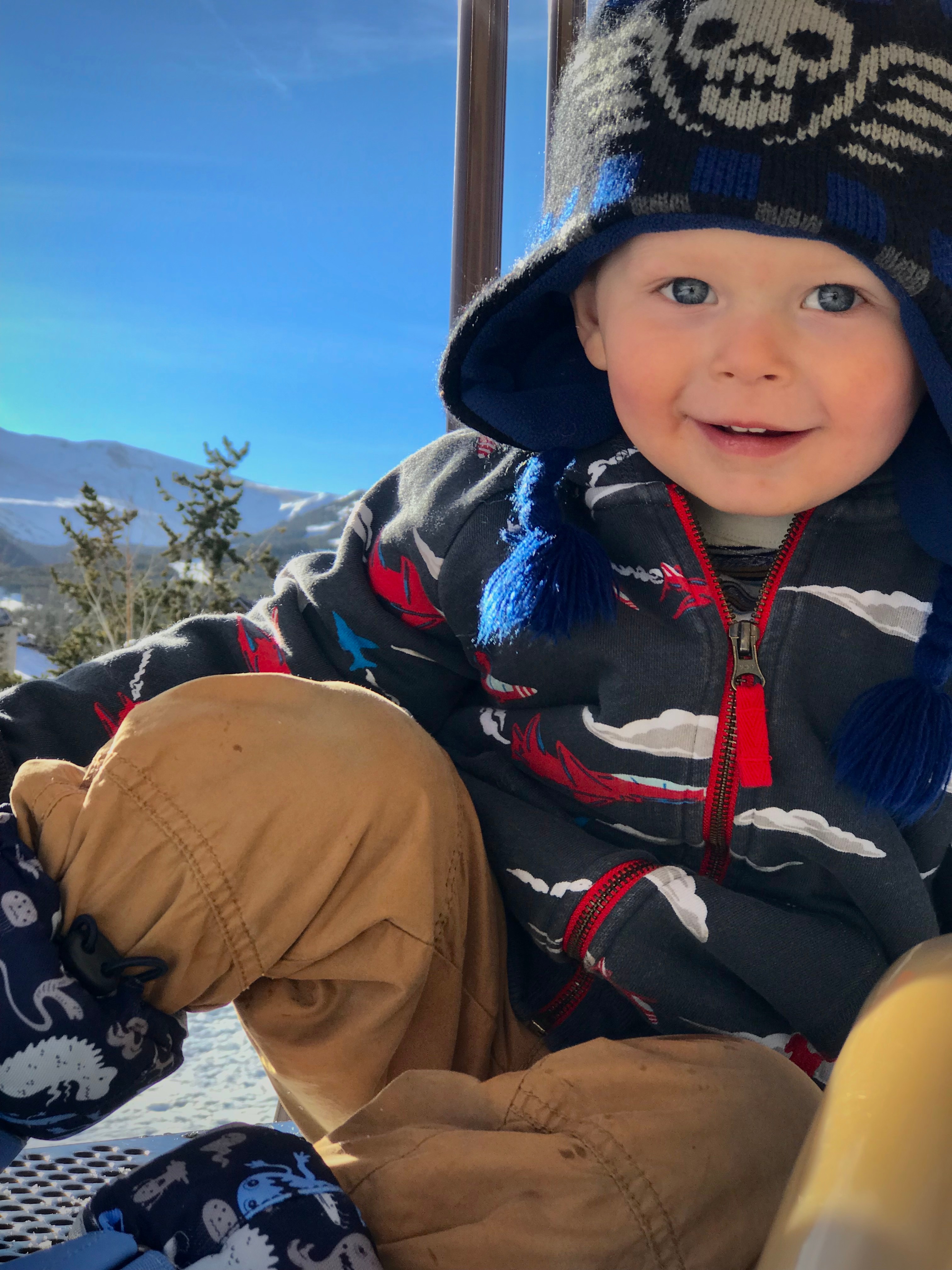 No vacation would be complete without amazing EATS!
Although Breckenridge offers plenty of fine dining options, with three kids we seek out a more informal atmosphere with great flavor.
Motherloaded Tavern has been a must stop for our family since we first discovered this fabulous town in 2012.
With a constantly evolving menu, take in Mom's home cooking while enjoying the scenery of this café on Main Street.
Save room for the table-top indoor s'mores.
On the south end of Downtown, The Lost Cajun has won our allegiance with its deep Southern roots. From their famous gumbo and delicious Po Boys to their selections of catfish and shrimp, you can't go wrong.
Another great part of staying at Hilton Grand Vacations destinations is the full kitchen in our room. On our way into town we stop at one of the neighborhood markets and pick up groceries and supplies so that we are not dependent on always eating out.
Relaxing in our room by the fire, we can eat comfortably in our pajamas watching a movie.
Wintertime mountain vacationing can certainly be a challenge for families with kids, but with a little pre-planning you can take some of the stress out of your vacation.
I hope these suggestions inspire you to try these activities in Breckenridge for non-skiers so the entire family will fall in love with Breckenridge the way that we have.