Today I'm taking you on a short trip outside Tokyo to Hakone, Japan for onsens (hot springs) where Hilton Grand Vacations recently opened its Odawara resort.
Hakone is part of the Fuji Hakone Izu National Park and the area is actually home to seven hot spring towns.
Start your day early and plan to stay at least two days in the Hakone area to truly experience it all.
Traveling to Hakone, Japan
1. Tokyo to Odawara by bullet train
We used the Japan Rail Pass to access speedy "shinkansens" (bullet trains). The Shinkansen Hikari from Tokyo Station to Odawara Station is only 35 minutes.
2. Odawara to Hakone
Upon arriving at the Odawara Station, transfer to the Hakone Tozan Line. These red cable cars will zig-zag across the beautiful mountain scenery to Hakone-Yumoto Station.
When in Hakone
There is a common route that first-time tourists embark upon using the
Hakone Free Pass
. This counter-clockwise route around Hakone provides you spectacular views of Mount Fuji aboard trains, cable-cars, boats and buses:
Hakone-Yumoto
Gora
Sounzan (Ropeway)
Togendai-ko (Boat across Lake Ashi)
Odakyu Hotel De Yama / Hakone-machi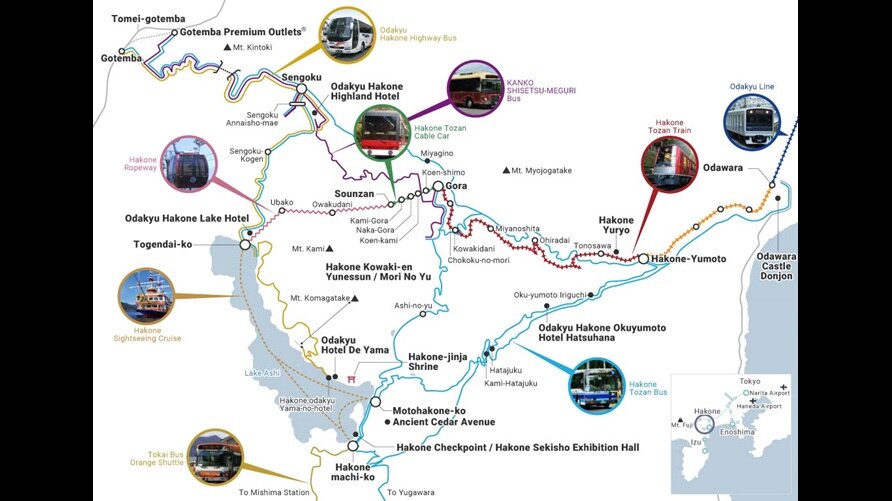 From resorts in the area, you can wake up to views like this: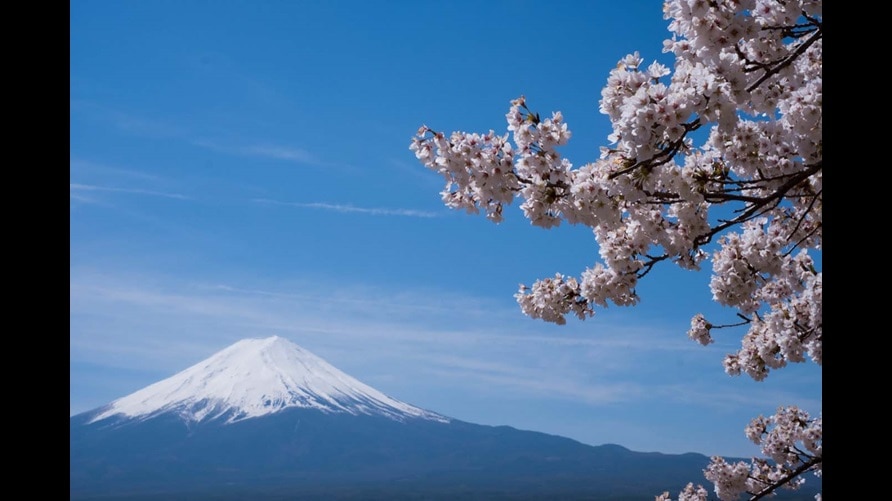 As a New Yorker, I have been spoiled by the city that never sleeps but Hakone locals rest early and live forever. Expect everything closed by 5 p.m.
Seize the day!
Where to Stay
If you were lucky enough to reserve a suite at the luxurious
Bay Forest Odawara by Hilton Club
, it's only a 17-minute car ride from either Hakone-Yumoto or Odawara Station.
Give It a Shot
We went in March 2015 before this became all-the-rage on social media but you can bathe in red wine, chocolate, sake and green tea at the Hakone Kowakien Yunessun spa theme park.