Best Places to Spend Christmas in the USA
Get festive with Hilton Grand Vacations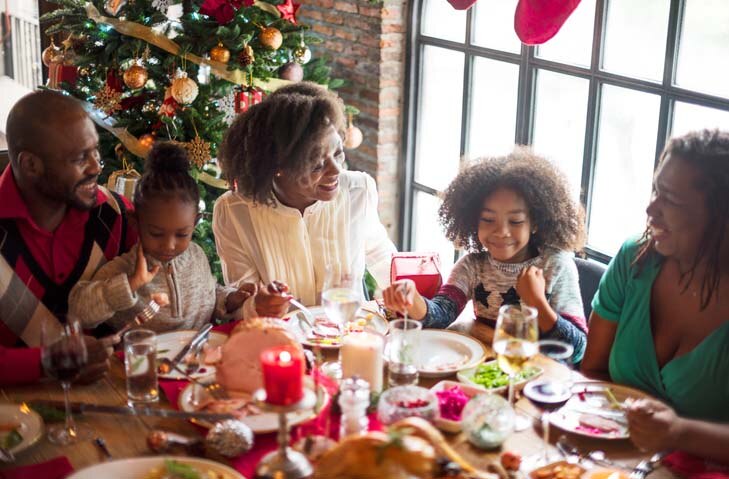 Some people have a love/hate relationship with the holidays.
Cool weather, festivities, and lights are enticing, but thoughts of meal planning and hosting can add a lot of extra stress.
Instead of creating a lot of extra work this holiday season, we suggest moving the location. Invite the whole extended family along to celebrate at a Hilton Grand Vacations resort. Here are a few reasons why they are the perfect holiday getaway.
It's nice to feel at home over the holidays.
If you aren't going to be at your own home over the holidays, we can be your home away from home. Hilton Grand Vacations condos have the space, comfort, and amenities you need to feel well taken care of, cozy, and relaxed.
Our staff is like family.
Being surrounded by an incredible and accommodating staff helps you worry less and take the time to focus on what really matters this holiday season – quality time with your loved ones.
You have space to spread out and relax.

When it comes to holiday travel, we say the more the merrier. A spacious condo and more bathrooms means you have room to spare.
Everyone has space to relax – no doubling up on bunk beds required. You even have room to hide a few extra packages for Christmas morning.
The pools are open.
Cold weather can be cozy, but long winters make us miss summer pool time fun. Many of our resorts have year-round heated pools to provide hours of entertainment and family fun.
Our Orlando resorts also feature poolside activities and events to keep the whole family busy and laughing together.
You can arrange to mail packages and deliver groceries.
Love Amazon and Amazon Fresh? Have your orders delivered to us instead of packing everything on the plane. It's a great way to order your favorite holiday treats and a few last-minute gifts without having to leave the comfort of your resort.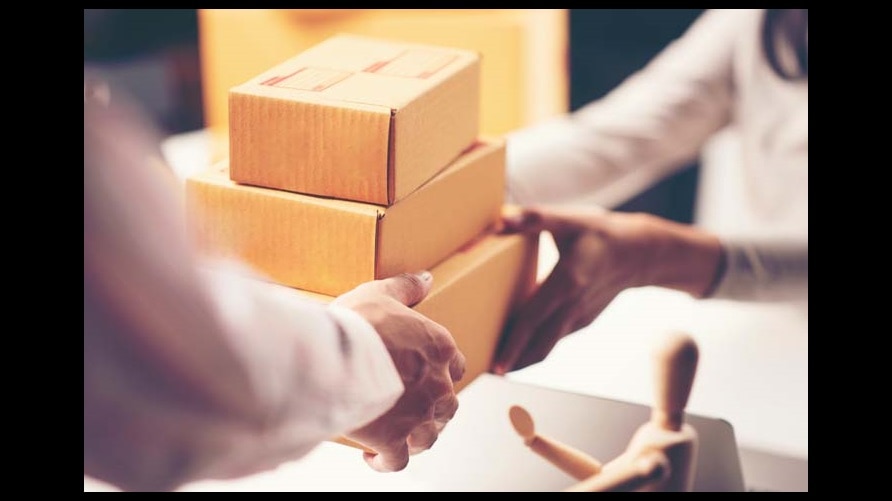 Reduce the shopping.
Instead of presents this year, spend a little extra on activities and experiences at your travel destination. Making vacation memories can certainly last longer than the trendiest toy. No matter where you choose to spend your holiday, we have plenty of suggestions of things to do in every location, from Orlando to Oahu.
Enjoy dining rooms and open-concept kitchens.
Just because you're away from home doesn't mean you have to compromise on the sweet tradition of baking treats.
Your Hilton Grand Vacations resort kitchen is fully stocked and ready for you and your family to make some of your holiday favorites. Bake and decorate gingerbread cookies and continue the family fun with game night around the table.
Then snuggle up with warm blankets and watch a classic holiday movie over a bowl of ice cream.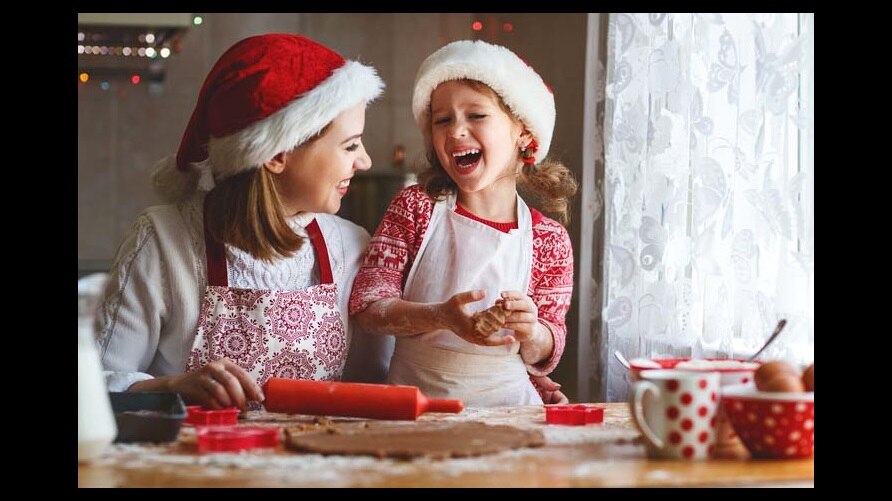 Host a family dinner.
While some travelers use holiday vacations to get away from meal planning, others see a family feast as an important tradition not to be missed.
Our fully-stocked kitchens have all of the items you need to cook your holiday meal. You can prepare your feast in between swimming in the resort pool and sipping a glass of wine by the lobby's sparkling evergreen tree.
The properties get festive.
Let Hilton Grand Vacations handle the decorating this year. Enjoy our decorated indoor and outdoor spaces, completely outfitted for the season.
You don't have to hassle with pulling boxes out of your attic, hanging fall wreaths, tying trees to the roof of your car, or stringing strands of icicle lights from your trusty roof. Instead, enjoy sipping hot chocolate while admiring the lights and displays.
Make it a tradition.
It's easy to make Hilton Grand Vacations a part of your family's holiday festivities every year. Our resorts are truly the best places to spend the holidays in (and outside) the U.S.
You can spend each holiday season traveling to your Home Resort or favorite property. Make friends with other Owners and set plans to see each other again next year. Same time. Same place.
Call us at 800-230-7068 or fill out an online contact form to learn how you can make your holiday vacation dreams come true with Hilton Grand Vacations.