8 Things to do in Barbados to Live Like a Local
Discover hidden gems and some of the best places to visit in Barbados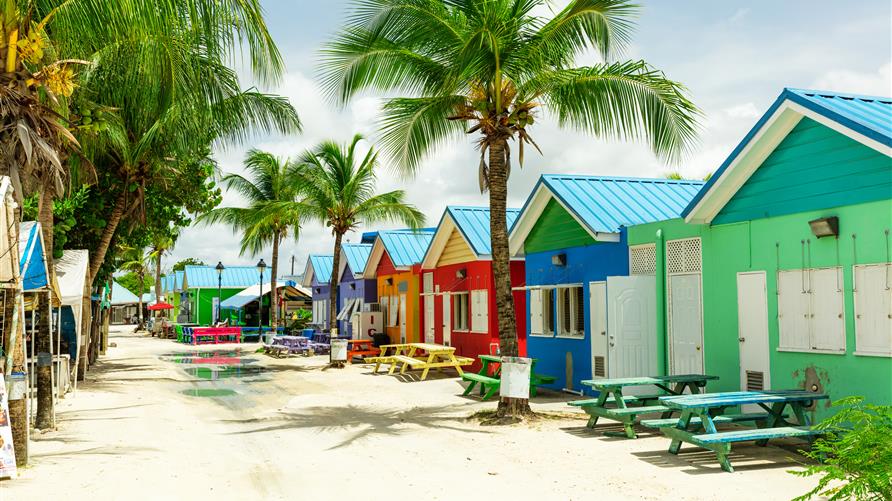 Rum shops, fish fries, and churches all give visitors a flavor of the Bajan community on the island of Barbados. Travelers to this friendly island destination can drop into local eateries and attractions, and feel welcomed by the gracious Bajans, as citizens of Barbados are known.
If you prefer to live like a local on vacation, here's how you do it.
Eat Well
Start with the most unassuming spot that serves the most impressive meal. Cariba offers modern Caribbean cuisine with an Asian twist.
Executive Chef/Owner and his wife have earned a loyal following of repeat clients. This culinary duo offers warm hospitality and an incredible meal.
Featured dishes include:
Coconut Curried Beef Noodles
Shrimp Curry
Catch of the Day
For a more casual experience, try Brown Sugar which is famous for its all-you-can-eat planter's buffet lunch featuring a grand display of local and Creole dishes. Brown Sugar enjoys the heritage charm of an old Barbados home,
And of course, don't forget Cutters. Named in honor of the flying fish cutter, Cutters of Barbados is a family-owned Bajan deli. Located just a few minutes from Crane Beach, Cutters serves a selection of tasty Caribbean dishes from breakfast until dinnertime. They will even fix up a picnic for you to take down to the beach.
Pro Tip: Ask for their special rum punch.
Drink Well
Barbados is the birthplace of rum, and Mount Gay Rum is the oldest brand of rum in the world.
Sign up for the Distillery Experience, where you will learn about Mount Gay's 300-year history in distilling rum. Explore this working estate, the original well, molasses house, fermentation house, and distillation house.
Another must-drink spot is Mojos Bar, one of the most established bars on the South Coast and popular among locals and visitors alike.
Black and white portraits of famous musicians line the walls, and Bob Marley has his own dedicated "Back Bar" room.
Visitors are welcomed to an intimate space to enjoy live music and authentic cocktails.
Get Around
Taking a ride on a local yellow bus (also known as a 'reggae' bus) is a great way to chat with locals and get new ideas of places to see during your stay.
These affordable and reliable buses play reggae music while transporting you around the island.
Even though you're on island time, wake up a little earlier on the weekend and head to a local farmers' market for the freshest fruits and vegetables on the island. Try the popular Brighton Farmers' Market, held each Saturday.
Finally, don't miss the chance to visit the island's nightlife district St. Lawrence Gap, Located in the heart of the district is Hal's Car Park Bar where tourists and locals enjoy the popular karaoke nights on Mondays, Tuesdays and Wednesdays.
Barbados is a welcoming island destination with so much culture, charm, and activities. Now you can live like an island local.
Stay: Hilton Grand Vacations at The Crane in St. Phillip, Barbados is a tropical retreat in a breathtaking location on the island.