When It Comes to Accommodations, Timeshares are the Best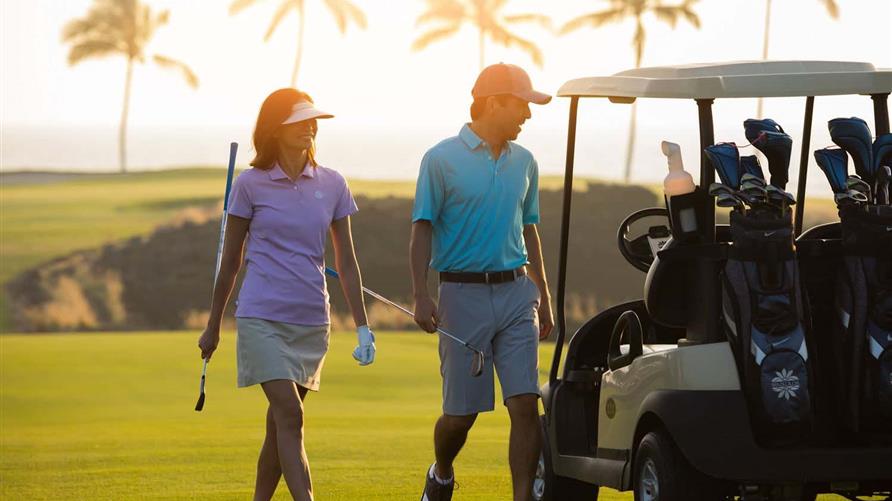 When planning your vacation, accommodations set the tone for the whole trip.
You could opt for a vacation rental from sites like AirBNB, HomeAway or VRBO. But "getting away from it all" shouldn't include spending the last day of your vacation scrubbing and vacuuming to earn back a security deposit.
If you stay in a traditional hotel room, you won't have to worry about any cleaning. But you also sacrifice space and the comfort of a home-cooked meal.
According to a study from vacationbetter.org, travelers who chose accommodations with a kitchen or separate living area had better vacation experiences. Staying in a Hilton Grand Vacations timeshare offers that and more: extra space, a full kitchen and all the amenities and activities you'd expect to find at an upscale resort.
Here's why vacation ownership with Hilton Grand Vacations offers you the best of both worlds:
Space for the whole family
Instead of a traditional 350 square foot hotel room, spread out in a Hilton Grand Vacations timeshare unit four times the size.
You can stay in a 1-, 2- or 3-bedroom unit, giving everyone peace and privacy.
After you've had your alone time, the whole family can join each other in the separate living area for quality time together. This is more than a couch and coffee table. Our separate living spaces include:
A comfortable seating and dining area
Plenty of seating
Space for family game night or poker with friends
An area for the kids to play while parents relax on the balcony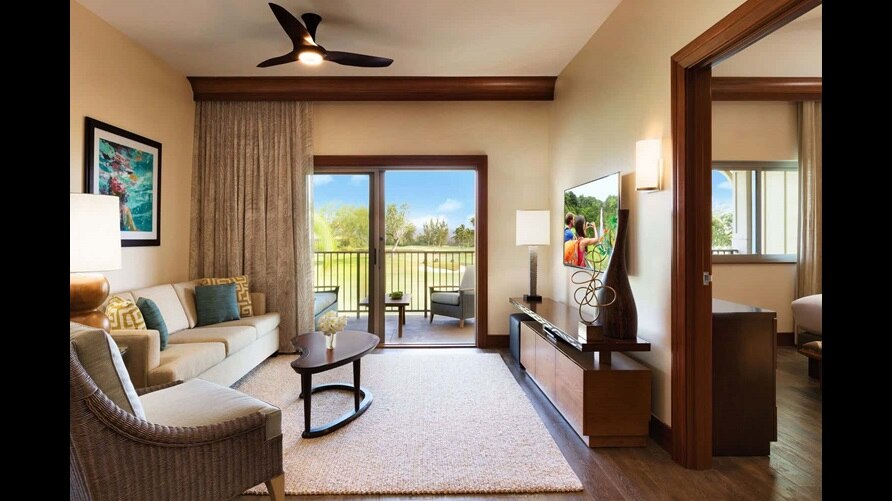 A kitchen to cook in
The advantages don't stop at the living room. Hilton Grand Vacations provides full kitchens to keep you from bumping elbows while you cook. Space to make your own meals. According to a survey from the American Resort Developers Association, half of travelers who vacation with a full kitchen say they use it every day, helping them save money on meals.
Enjoy the taste of a home-cooked meal and avoid exhausting your restaurant options. All Hilton Grand Vacations kitchens come stocked with everything you need to cook – from utensils to foundational ingredients like salt and pepper.
With a full kitchen at your disposal, you can:
Cook and share meals together as a family
Eat healthier and avoid eating out for every meal
Store leftovers and fresh ingredients in a large refrigerator
Wash bottles in the dishwasher and store milk in the fridge if you travel with small children
Resort-style amenities and activities
We want you to feel at home. But don't forget you're on vacation, either. Hilton Grand Vacations give you the best of both worlds: a place to call your own and everything you'd expect from a vacation resort. As an Owner, you have access to swimming pools, restaurants, bars, fitness centers and spa treatments. Some properties even have a movie theater and adult-supervised children's activities.
We give you the freedom to vacation without interruptions. But if you ever need anything, housekeeping, a concierge and our front desk staff are always there to help. Simply call the front desk for anything from blankets to restaurant suggestions.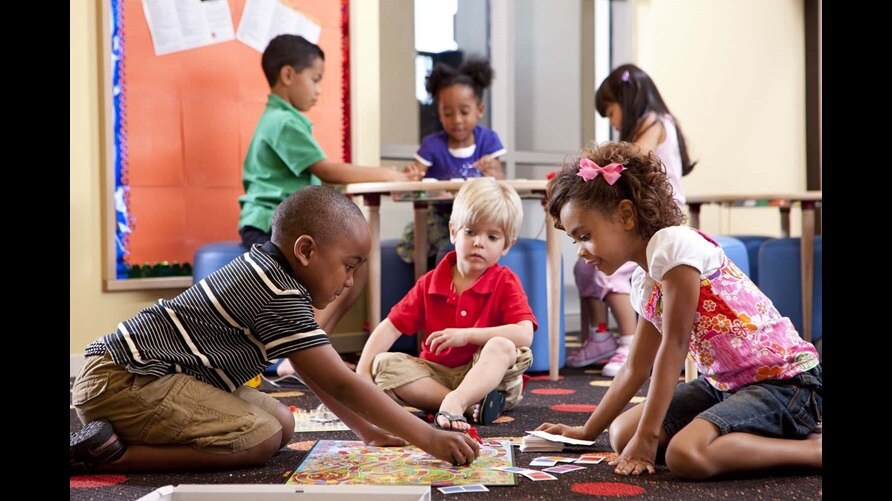 Cheers to a better way to vacation
During your vacation, every part of your stay should be relaxing. Hilton Grand Vacations brings the comfort of home to each resort that bears our name – with large living spaces, complete kitchens and resort-style amenities.
Call us at 800-230-7068 or fill out an online contact form to learn how you can enjoy consistent, comfortable vacations year after year with Hilton Grand Vacations.