Travel Alert
Novel Coronavirus Alert: Important Information for HGV Owners & Guests: LEARN MORE
Cookie Statement
This website uses cookies to ensure users get the best experience on our website. Learn More.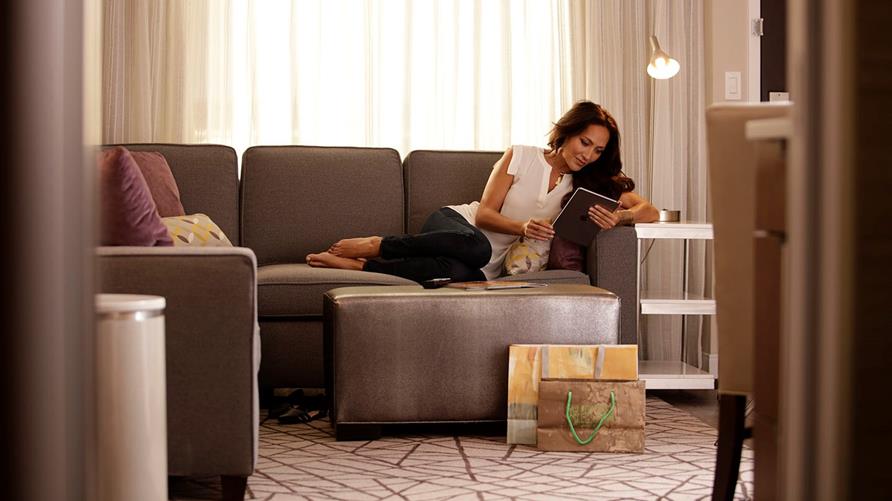 As a Member of Hilton Grand Vacations, you are part of one of the most beloved and trusted hospitality brands in the world.

The Hilton name has upheld a legendary reputation for attentive guest service and high-quality accommodations. Today, with more than 6,100 properties, Hilton offers travelers the finest in accommodations.

The company's portfolio of 18 world-class brands is comprised of over 977,000 rooms in 118 countries and territories. Tailor the travels of your preference, relax in the accommodations of your choice, and enjoy destinations all over the world.

While we have evolved significantly over the years, the vision for our company is just as relevant today as it was when our founder Conrad Hilton first introduced it: "To fill the earth with the light and warmth of hospitality."
Visit hilton.com to explore the travel options and destinations available through Hilton Hotels & Resorts.
Visit hiltonworldwide.com for more information.
The Advantage of Vacation Ownership
Beyond the extraordinary collection of vacation ownership resorts developed by Hilton and the properties affiliated with our Club program, the Hilton portfolio of hotels offers an expansive collection of vacation destinations.

As you browse through this site, you'll explore the abundant travel advantages offered through the renowned Hilton Honors® program.

As Hilton continues to strengthen its presence as the preeminent global hospitality company, your Club membership privileges continue to grow, too.
Global Travel Advantage
With 18 leading hospitality brands offering the finest accommodations, service, amenities and value, Hilton provides a trusted home base anywhere in the world.
Hilton Honors Membership
One of the most rewarding benefits of being a Club Member is the Elite status you receive in the award-winning Hilton Honors guest loyalty program. As a Hilton Honors Member, you earn Hilton Honors Points for staying at hotels and resorts within the Hilton Portfolio. You also earn Hilton Honors Points whenever you travel, shop, dine or spend with our partners. From airlines and car rentals to credit cards and wine clubs, Hilton Honors has hundreds of partners around the world — and each one is another opportunity to earn more Hilton Honors Points. Then transform your Hilton Honors Points into experiences you cannot help but share at more than 6,100 hotels and resorts worldwide. Rewards include free nights with no blackout dates — you can even use Points to book our most luxurious suites. You can also redeem Hilton Honors Points with our travel, shopping, dining and entertainment partners, including our experiences platform.
Please refer to the HiltonHonors.com for Hilton Honors point requirement details and current availability.
Exciting new reward options have been added to the Hilton Honors loyalty program.
Points & Money, Premium Room and Room Upgrade Rewards are now offered at participating Hilton Hotels worldwide.
Silver, Gold and Diamond tier Hilton Honors members receive every fifth night free on Standard Reward Stays of five consecutive nights or more.

Please refer to the HiltonHonors.com for Hilton Honors point requirement details and current availability.

HGV Club Members
Vacation Package Holders
Not an HGV Club Member?